February 24, 2022
Zetteler Renovates Office With Ethics and Accessibility in Mind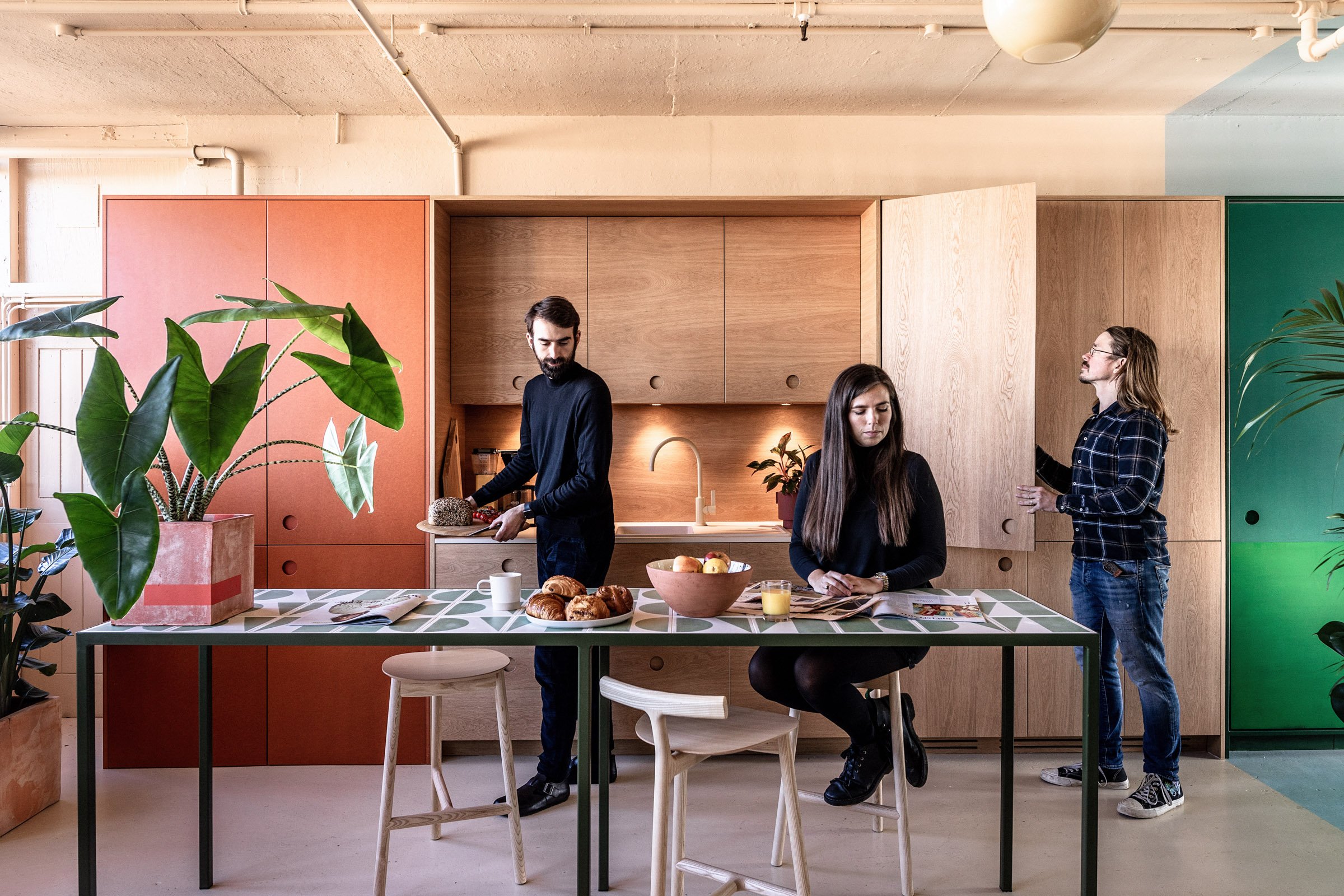 To achieve this, Drakeford, founder of British practice Studio Rhonda, has used a variety of color schemes. A shift from cool duck-egg blue to warmer soft peach tones mark a change in ambiance between the main work area at the front and the more relaxed space at the rear, while a purpose-built meeting space is encased in walls of deep blue Valchromat and translucent glass bricks.
---
More from Metropolis
---
Flexible work and lounge spaces—from a large wooden table designed by Max Lamb to a café-style area with softer furnishings, reached by passing a wall of curtain-concealable library shelving —means that the office can be offered to Zetteler's community of journalists, creatives, start-ups, and charities if they need a workspace, or a venue for meetings, events, and exhibitions.
Company founder Sabine Zetteler says: "I want the space to offer both our own team and the wider creative community somewhere flexible, beautiful, and functional where they can come and get together for whatever they need. Connecting people is a huge part of what we do. For the first time in our history, we're in a position to properly invest in creating the ideal space—I want as many people to benefit from it as possible."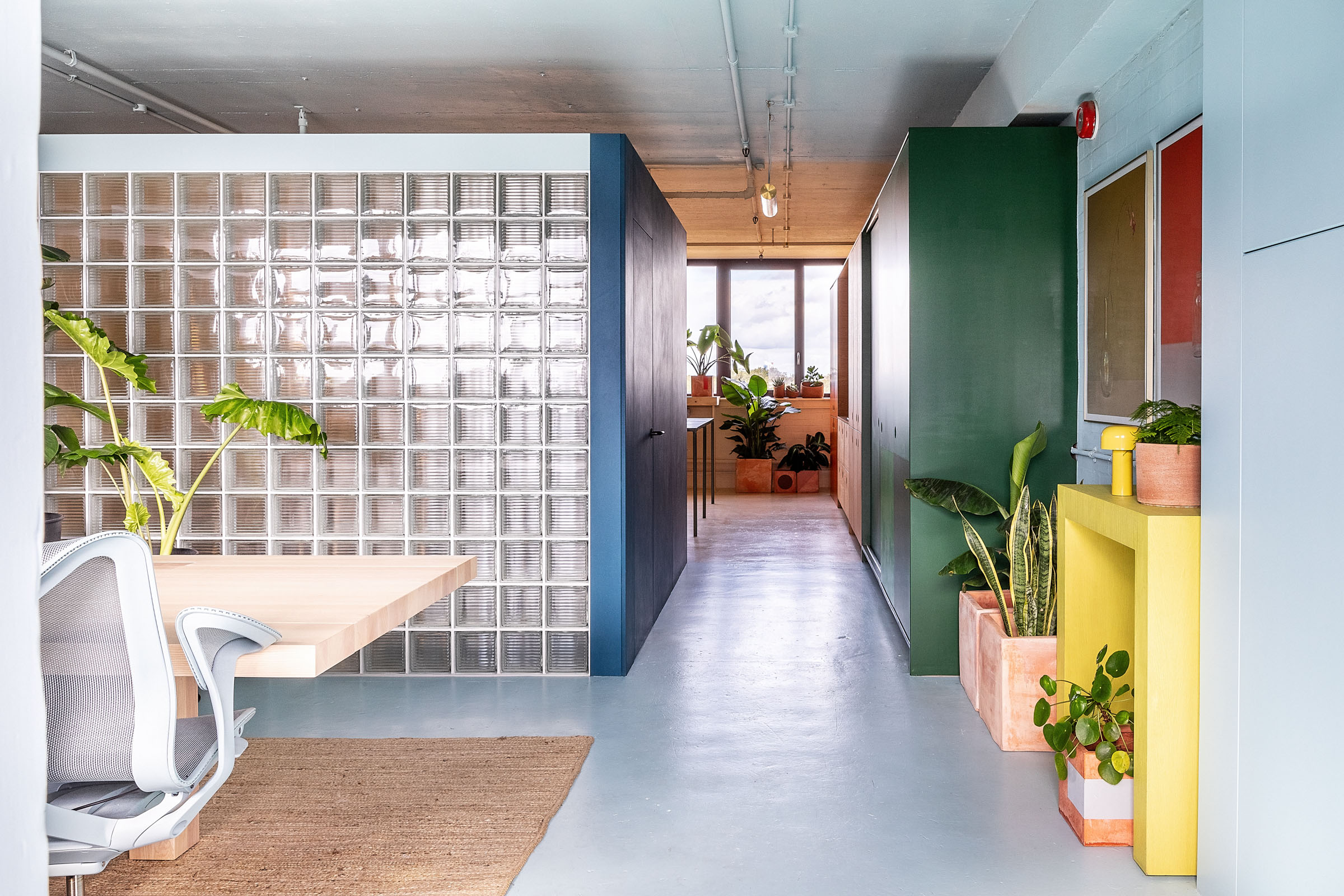 The project was completed in under a year, while the company's staff were adapting to remote working. While they were able to continue operating successfully, Zettler says they found that working from home sacrificed the benefits of shared physical space when it came to "sparking those moments of unexpected inspiration that are essential to creative-sector businesses."
The new office is designed to encourage this, while freeing the team to work where and how best suits them, alongside a rotating cast of neighbors. In addition to flexibility, the office is designed to be "accessible, useful, beautiful, and ethical." Sabine Zetteler has severe conductive hearing loss, and open office spaces with hard floors and high ceilings create disruptive echo chambers. As such, Drakeford has employed materials and partitions to create a deaf-friendly and inclusive space.
The brief also called for vegan alternatives to be sourced for every single material used, from paints to curtain fabrics. Even materials thought to be vegan, but in fact, made using animal-derived components such as certain glues during manufacturing, were banned. The result, says Zetteler, is "a proof of concept for the idea that a modern workplace can be styled to reflect the practical needs and moral outlook of its occupants."
Would you like to comment on this article? Send your thoughts to: [email protected]