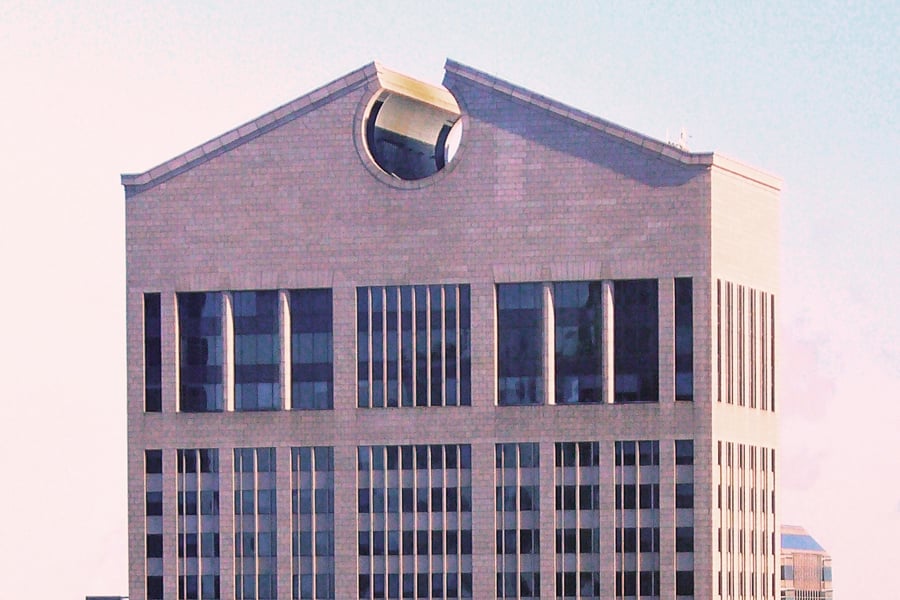 February 2, 2018
VIDEO: Why the AT&T Building Matters
Robert A.M. Stern and Liz Waytkus, executive director of Docomomo US, discuss the importance of Philip Johnson's granite-clad skyscraper.
Metropolis's Anuz Thapa produced the video above.
The dramatic redesign proposed for Philip Johnson's Chippendale-topped AT&T Building was certainly one of 2017's biggest architectural controversies. The skyscraper, completed in 1984, was a poster child for the Postmodern movement. The redesign seemed to strike a chord, not only due to the building's national prominence, but because many Postmodern buildings from that era are at risk. Constructed in the '80s and '90s, these structures are now entering a dangerous period in their lifespan: they're old enough to warrant demolition and renovation, but perhaps not old enough to seem unique or significant. Moreover, many architects look down on the Postmodern movement's use of historical references in its architecture, a disdain that has added fuel to the debate. (Recently, the American Institute of Architects (AIA) failed to give its 25 Year Award to any projects from that era, a move that prompted architecture critic Blair Kamin to ask, "Is this a slap at postmodernism?")
With that in mind, Metropolis set out to understand why we should care about the future of buildings such as these. We spoke to Liz Waytkus, executive director of the nonprofit preservationist group Docomomo US, as well as architect Robert A.M. Stern, founder of his eponymous New York–based firm. Stern, who has never shied from referencing historical architecture in his designs, has long cited Johnson as a personal influence.
The fate of the AT&T Building's granite-clad interiors are still unknown.
What do you think? Are Postmodern buildings—and Johnson's AT&T Building—worth saving? Please leave your thoughts and comments below.
You may also enjoy "'Hands off My Johnson,' Say Architects and Preservationists at AT&T Building Redesign Protest."