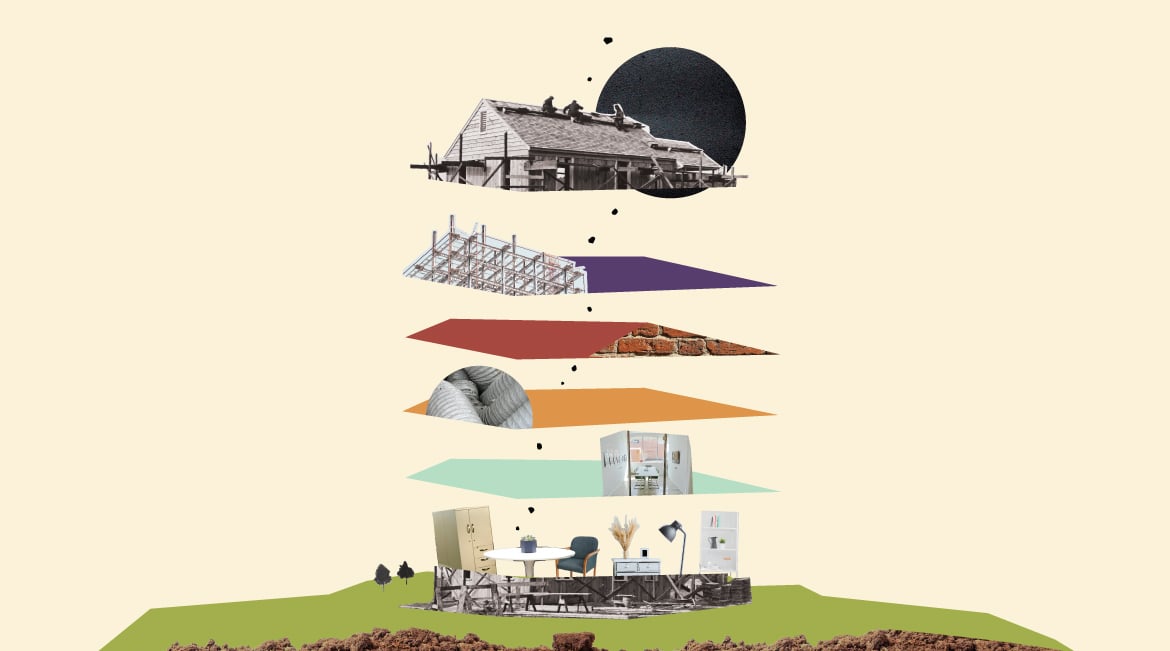 December 23, 2020
15 Must-Read Articles to Get You Into the 2021 Mindset
With fresh perspectives, deep expertise, and painstaking reporting, Metropolis contributors give you the design insights you need for the next 12 months.
---
What were Metropolis editors doing when stay-at-home orders and recommendations took effect around the country in March 2020? Some of us were editing an article about the hidden environmental costs of LED lighting—turns out that these little energy savers come with a big, smoky carbon footprint. We were talking to design historian Bess Williamson about the best way to commemorate the 30th anniversary of the Americans with Disabilities Act, and setting up a conversation between Columbia University professor Mabel O. Wilson and NOMA president Kimberly Dowdell about how to give Black architects their due. In the meantime, the inimitable Allison Arieff had turned in a scathing criticism of Earth Day, explaining why architects and designers needed to reclaim climate activism. With the clock ticking on the climate crisis, it seemed an appropriate call to arms for 2020.
Then the murders of Breonna Taylor and George Floyd as well as the full horrors of COVID-19 came to pass, and we paused, stunned, alongside the rest of the world.
It was just a moment, a mere drawing of the breath to take in what was occurring, and then we had to swing into action because of you, our readers. Almost immediately, the responses from the architecture and design community started flooding in, and we at Metropolis marveled at how many of you had exactly the expertise and convictions that this historic moment called for. For years, some of you have been asking the hard questions and searching for ways to make this world better. It was a relief to resume our task of reporting the answers you have found.
---
With our Workplace issue in June, we looked beyond knee-jerk responses to the pandemic and showcased five concepts that designers must start taking more seriously—neurodiversity, loneliness, public health, remote work, and experience management. In September, as the world continued to obsess over setting up acrylic screens and wiping down tabletops, we put together an A to Z of Surfaces that ran from Antimicrobials to Zero-Carbon. Throughout the year, we showcased outstanding sustainable buildings and spaces, and in December we published new research suggesting that interior designers could have a bigger impact on climate change than they have previously imagined. In every single case, it was our pleasure to bring to the fore years of research by leaders in the field.
For problems where the answers weren't immediately apparent, we suggested a reframing of the question. Could mass timber, a longtime darling of sustainable architecture, present a solution to wildfires? Does adaptive reuse, valued primarily for its environmental and cultural benefits, also present a way to end housing insecurity?
Here are 15 must-read articles that represent the best of what we have learned in 2020. As you step into 2021, use these stories to get into the right mindset—one of hope and optimism.
---
---
On Equity, Diversity, and Inclusion:
Why Are There So Few Great Accessible Buildings?
Design historian Bess Williamson assesses the state of accessible architecture in 2020, a year that marks the 30th anniversary of the ADA.
Mabel O. Wilson is Updating the Narrative of American Architecture to Include Black Architects
A new book, an upcoming MoMA exhibition, and a recently completed memorial are informed by the Columbia University professor's unflinching critique of traditional architectural pedagogy.
Can a City Be Feminist?
Upon the release today of her new book Feminist City, Leslie Kern catches up with Metropolis on how cities can be more equitable for all genders.
Inside Victor Body-Lawson's Mission to Humanize Public Housing
Combining experience at Davis Brody Bond and his own paintings from his studio, the New York architect aims to enhance the lives of residents.
For Interior Designers:
In Defense of Decoration
After years of denigration, decoration deserves to be celebrated for what it is, rather than dismissed for what it isn't.
Lighting's Dark Secret: Embodied Carbon in the LED Industry
Energy-efficient LEDs have a fat carbon footprint. The lighting industry is beginning to grapple with the amount of embodied carbon in its materials.
Why Interior Designers Must Fight Climate Change
New studies show that interior designers can have a much bigger impact on climate change than they ever imagined.
For Big-Picture Thinking:
How Recycling Existing Buildings Could Solve the Urban Housing Crisis
Does the cure for housing insecurity lie in more aggressive reuse of overlooked structures? A growing number of architects and urban activists say 'Yes.'
For Thomas Woltz, Soil Is the Most Important Surface There Is
The founding principal of Nelson Byrd Woltz Landscape Architects discusses how soil can advance both ecological and social justice.
How Mass Timber Could Help Reduce Wildfire Risk
The burgeoning industry has the potential to drastically reduce the carbon footprint of buildings, but also help with wildfire mitigation.
Is it Time to Redesign Earth Day?
Remembered for sparking federal environmental protection programs, the event was gradually co-opted by the very interests it was meant to oppose. In its 50th year, can we reimagine Earth Day?
For a Post-Pandemic World:
5 Workplace Concepts to Start Taking Seriously After COVID-19
If designers want to take the lead in shaping the post-pandemic office, they need to embrace ideas that are not accepted by the mainstream yet.
Game Changers 2020: Diana Anderson and General Architecture Collaborative
These groundbreaking practitioners discuss architecture, wellness, and community, informed by their unique on-the-ground experiences, research, and hybrid roles as designers.
After 2020, Designing For Indoor Air Quality Will Never Be the Same
In a year marked by airborne pathogens and wildfires, how should HVAC systems evolve to protect us from dangers lurking both inside and out?
Can Quarantine Propel Us Toward Planetary Sanctuary?
Critic Mimi Zeiger reflects on refugia and the regenerative potential of crisis.
---
You may also enjoy "Year in Review: 9 Sustainable Standouts."
Would you like to comment on this article? Send your thoughts to: [email protected]