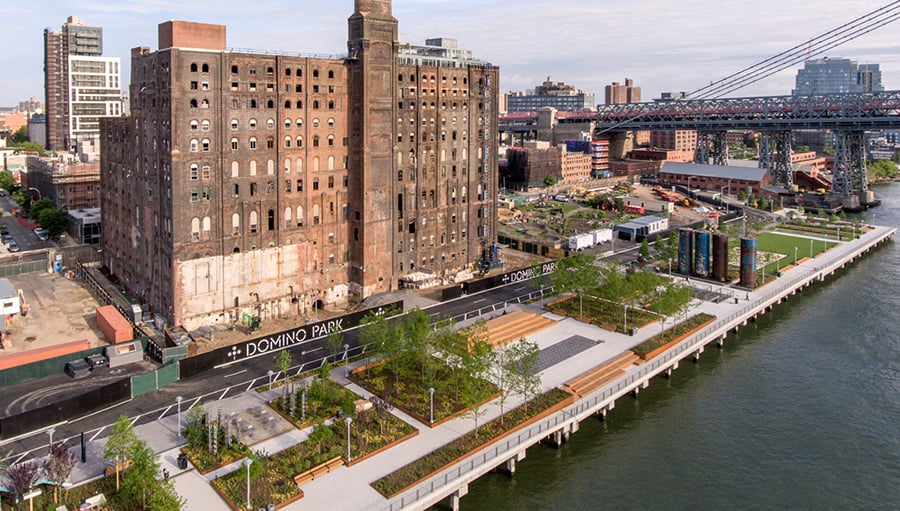 June 19, 2018
8 "Hidden" Architectural Gems to See While You're In New York for AIA
Some of New York City's newest buildings are already well-known (such World Trade Center Oculus) but there are many that fly under the national radar.
Presented by: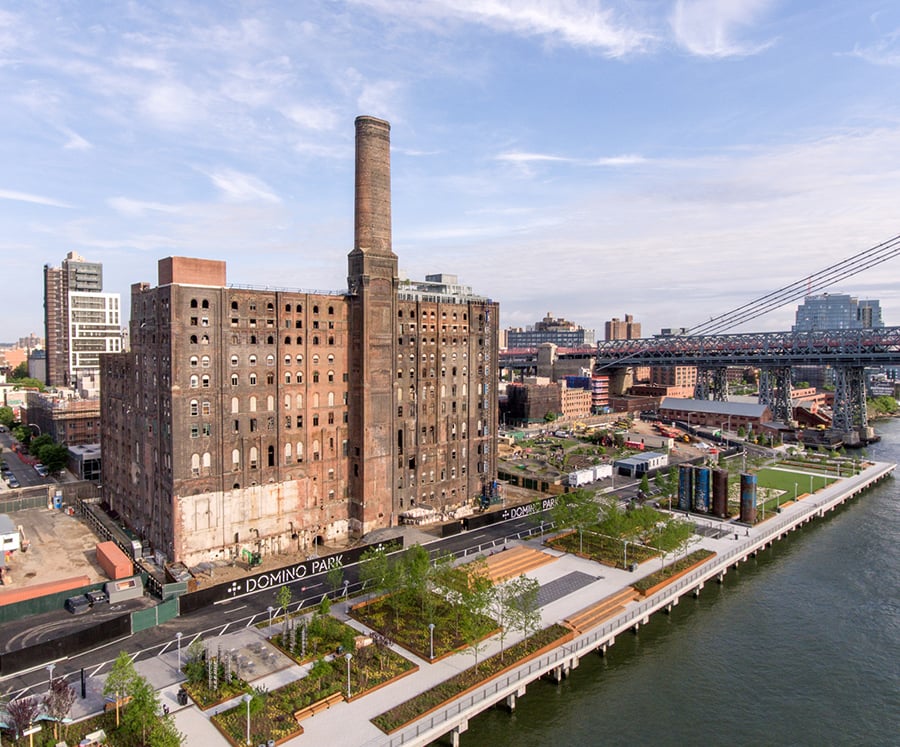 ---
Coming to New York City for the AIA's Conference on Architecture? The city's five boroughs offer a substantial trove of recently-completed projects that are well-worth visiting, as many of them speak directly to hot topics at the conference. For instance, many lectures and panel discussions will focus on public health and resiliency—two challenges that the new Domino Park addresses handily. Located on the Brooklyn waterfront, the park uses pylons to float above its 100-year floodplain while its green spaces are programmed for adult sports and children's play alike.
Given the conference's focus on urbanism, the AIA is certainly hoping architects use their visit to explore projects like these. 2018 AIA President Carl Elefante, when speaking to Metropolis about the city's architecture, said he hopes "[conference] attendees understand that you can take these wonderful examples home with you, wherever back home might be." Though, of course, there are plenty of recent New York City projects that are just plain beautiful (try to not take a selfie in the futuristic, reflective confines of the Public Hotel entryway).
While the AIA has its own impressive list of tours—the renovated TWA Flight Center (originally designed by Eero Saarinen) and new Moynihan Station projects should be especially eye-opening—Metropolis would like to submit this humble list of projects (all completed within the last year) for your additional consideration.
You may also enjoy "Zaha Hadid Architects Designs Pop-Up for "Maximalist" Beauty Line Il Makiage."