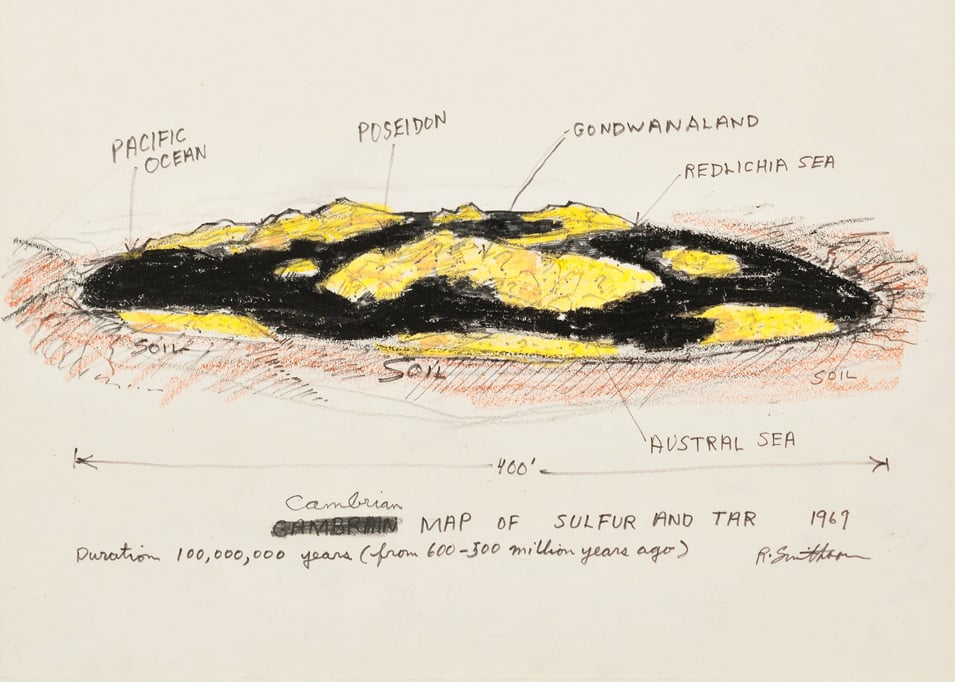 June 7, 2021
A Houston Exhibition Reimagines Links Between the Built Environment and Nature
Drawings at the Menil Collection ponder the fanciful, while addressing social unrest and ecological concerns.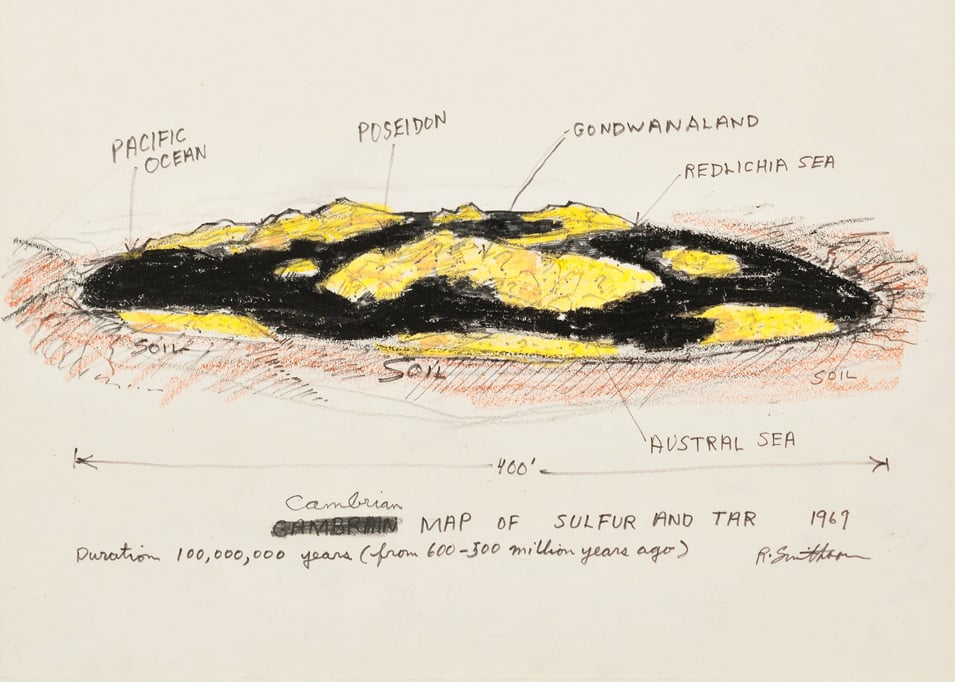 Natural and man-made features coexist somewhat uneasily in our built, inhabited environment, a delicate but assured interplay that artists of the 1960s and '70s probed by exaggerating and subverting scale and proportion. A massive bowling ball sweeping down Manhattan's Park Avenue; planetary-scale receptacles of tar and sulfur; colossal knees strewn about London—none of these concepts made it past the drawing board, but they are the main event of Dream Monuments: Drawing in the 1960s and 1970s, an exhibition at Houston's Menil Collection. On view through September 19, the show elaborates an artistic era of reckoning with humanity's relationships and modifications to its surroundings, through unrealized ideas that collapse the bodily, the societal, and the environmental.
"These drawings are completely ridiculous, dangerous even," notes Kelly Montana, assistant curator at the Menil Drawing Institute. To be sure, the sketches' fantastical scale and paper-bound reality were what enabled sharp, critical commentary on then-prevailing discussions about identity and themes such as the concurrent rise of environmentalism and consumerism. "Artists can grapple with the utopic and go to the extremes on the page," says Montana. "A lot of these works do seem to, at least obliquely, address social unrest and ecological concerns."
The artists' process of monumentalizing provides a glimpse into how they conceived the body's place in broader society, detailed in one of the exhibition's four thematic rooms. Mary Beth Edelson's mammoth breastlike mounds reveal a point where sexuality and the divine feminine could help form a new feminism, while Michelle Stuart's graphite etchings and rubbings suggest a wistfulness for an impact that would have necessitated equal pay and patronage regularly denied to women artists. Beyond these are architectural-ecological interventions by well-known practitioners like Agnes Denes and Christo, who sought to make sense of the individual within the unrelenting late-Modern city.
Given the continued salience of monuments and monumentality in public discourse, many of the show's works and messages should resonate with a diverse audience. Indeed, a bit of utopian ideation is something that transcends time, place, or scale.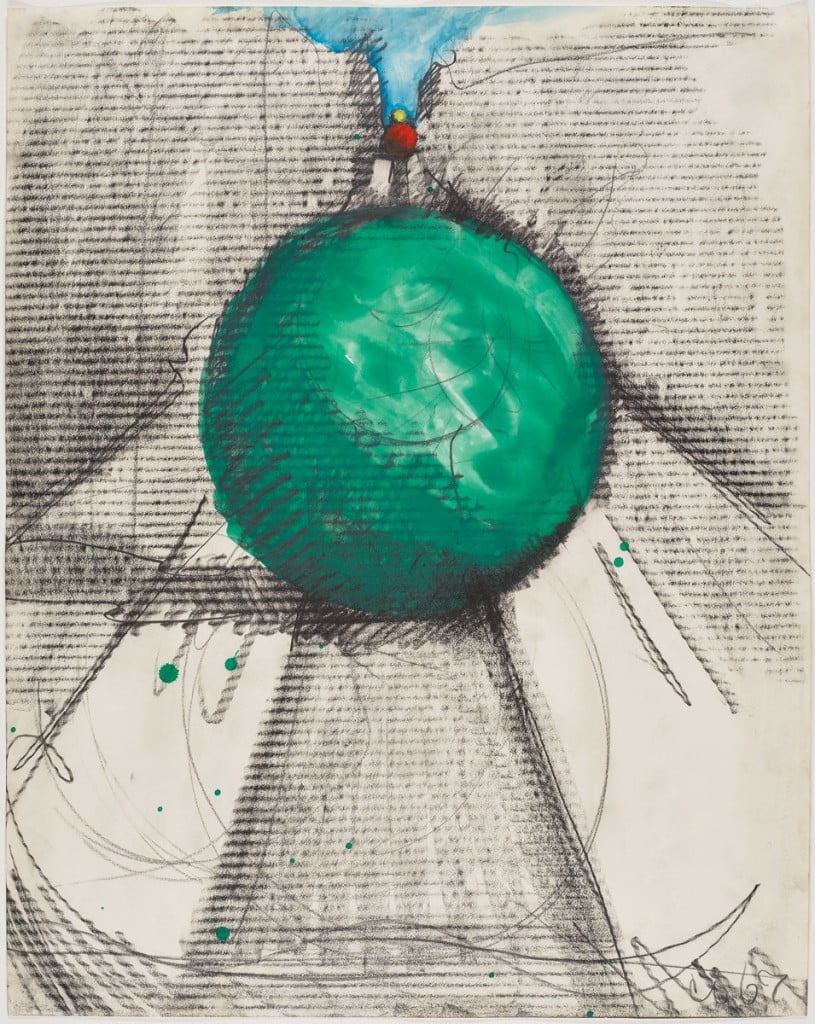 You may also enjoy "A New Exhibition Makes Motherhood Visible Through Design"
Would you like to comment on this article? Send your thoughts to: [email protected]
---
Register here for Metropolis's Think Tank Thursdays and hear what leading firms across North America are thinking and working on today.