November 2, 2020
A Planned Reprint of a Popular Book on Louis Kahn Brings His Drawings within Reach
Out of print for decades, the new reprint is being crowdfunded to give a new generation access to the architect's genius.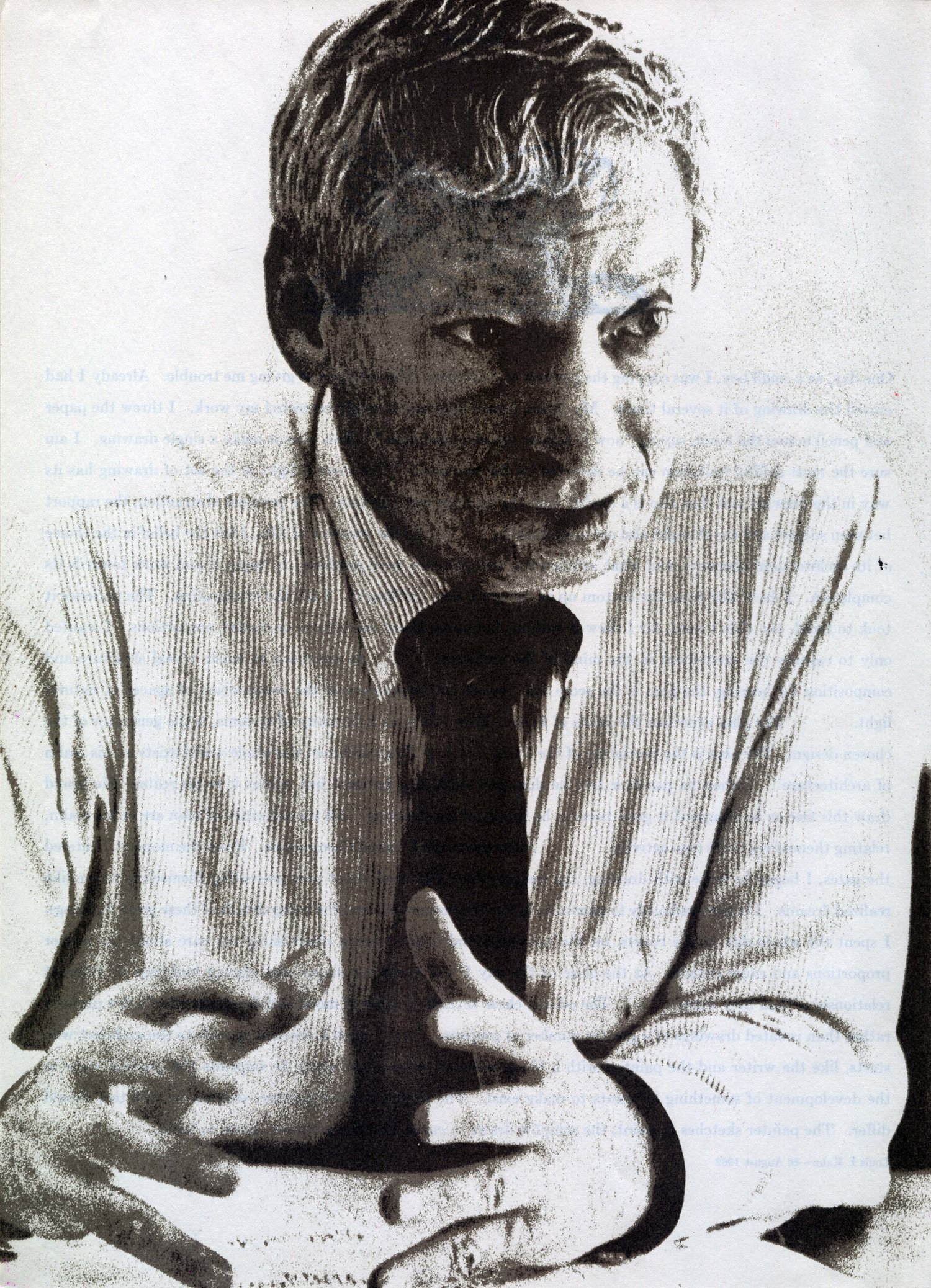 There are plenty of books about the buildings of late American architect Louis I. Kahn, including those he authored. But his drawings hold a special fascination for his peers and fans, which explains why the blog Designers and Books is launching a Kickstarter to fund the reissue of one 1962 compilation of his sketches, which has been out of print for decades. Titled "The Notebooks and Drawings of Louis I. Kahn," the reprint is slated for release in 2021. Bundled with a reader's guide to additional information about Kahn and the original book, the copy will give a new generation access to drawings and handwritten notes preserved in the University of Pennsylvania Architectural Archives. The 46-year-old volume is also one the architect and his family approved: "[It] was the first book devoted to my father's art, and he loved it," says Kahn's son Nathaniel.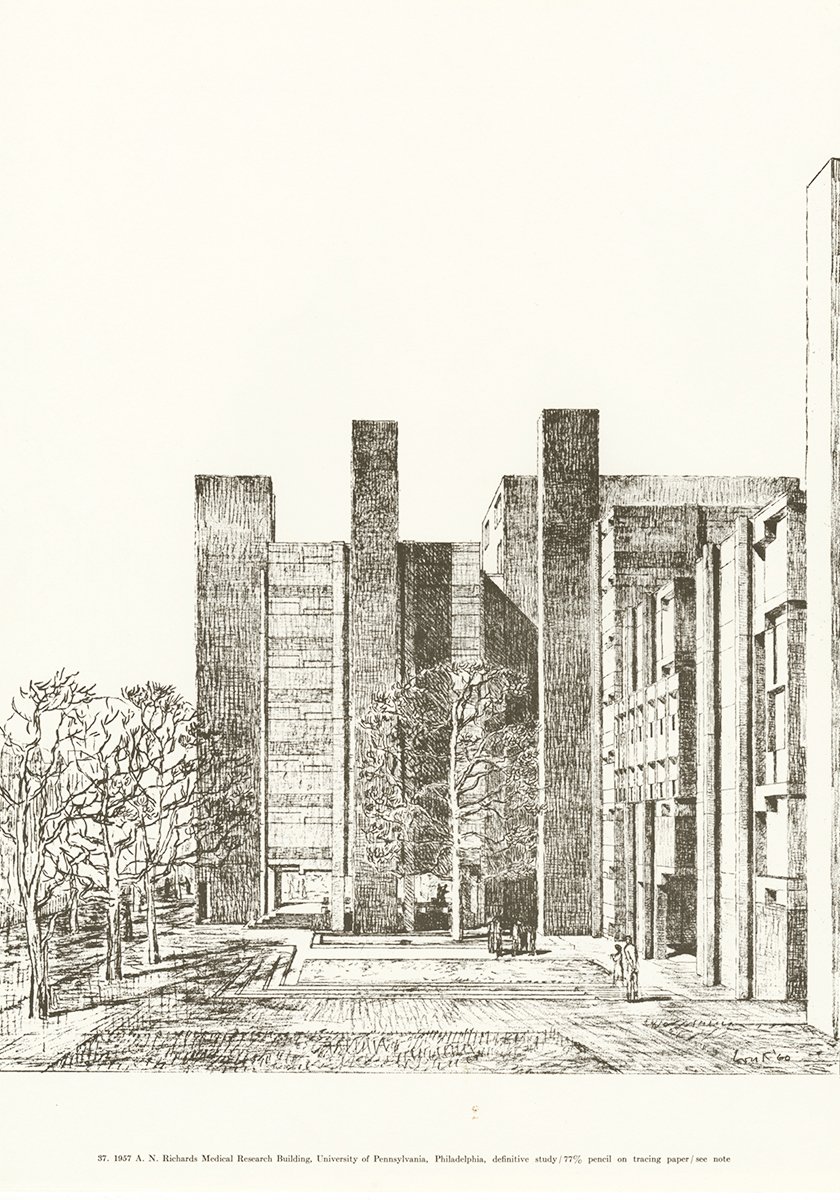 Some may be eager to add the volume to their bookshelves, because of the architect's personal journey as an artist: A statement on the website for the Kimbell Art Museum in Fort Worth, Texas, which he designed in 1972, reads: "From an early age, Kahn displayed a gift for drawing, but his parents were too poor to buy art materials, so he improvised and sketched with burnt twigs and matches. He favored the quality of the charcoal line so much that even after he had become a celebrated architect he continued at times to draw with burnt matches."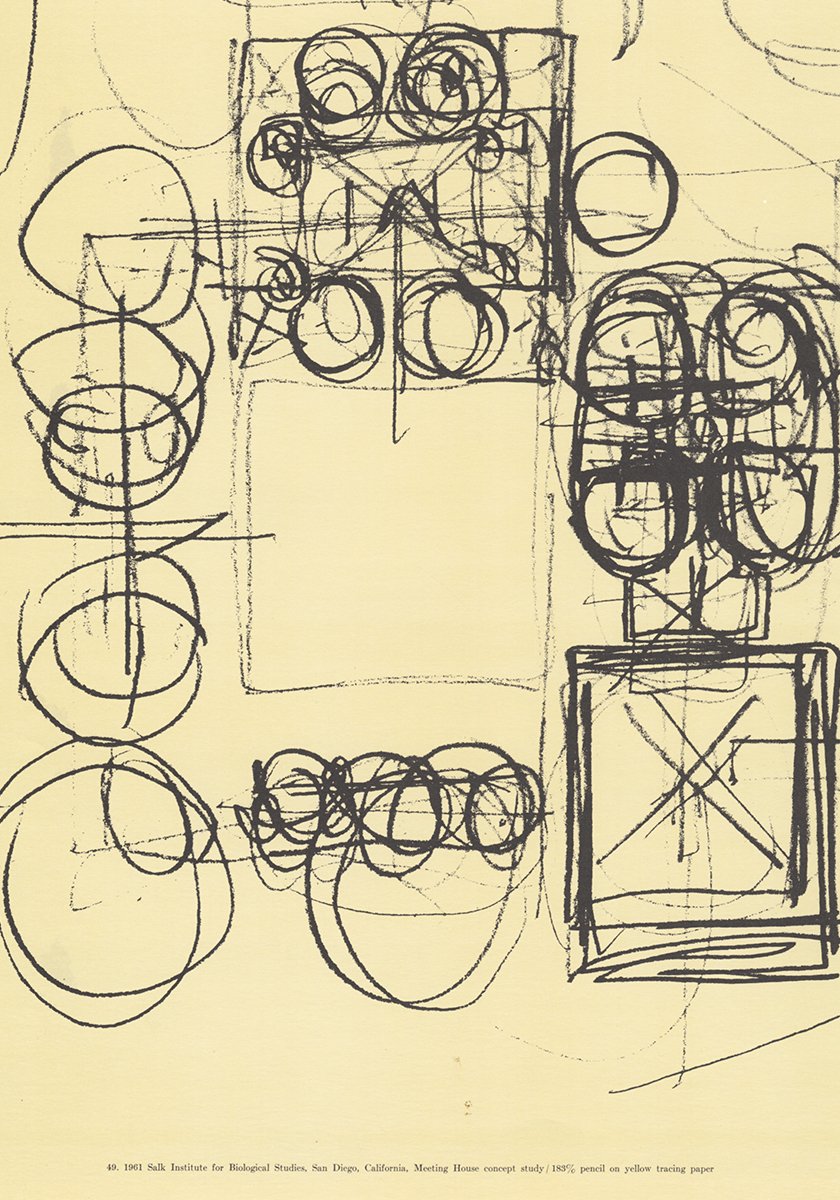 The book's 1962 edition (there was a second printing in 1973) edited by Richard Saul Wurman and Eugene Feldman is already available to read free of charge on the Designers and Books website. Bound copies will retail for $129 (cheaper than original copies from the '60s and '70s, which are for sale across the internet), but can be had for $79 by those who participate in the Kickstarter campaign; a $99 contribution buys a copy that's signed by Wurman and Kahn's son, and the Reader's Guide in which Kickstarter contributors will be named.
You may also enjoy "How Louis Kahn Unlocked Concrete's Expressive Potential"
Would you like to comment on this article? Send your thoughts to: [email protected]
---
Register here for Metropolis's Think Tank Thursdays 
and hear what leading firms across North America are thinking and working on today.