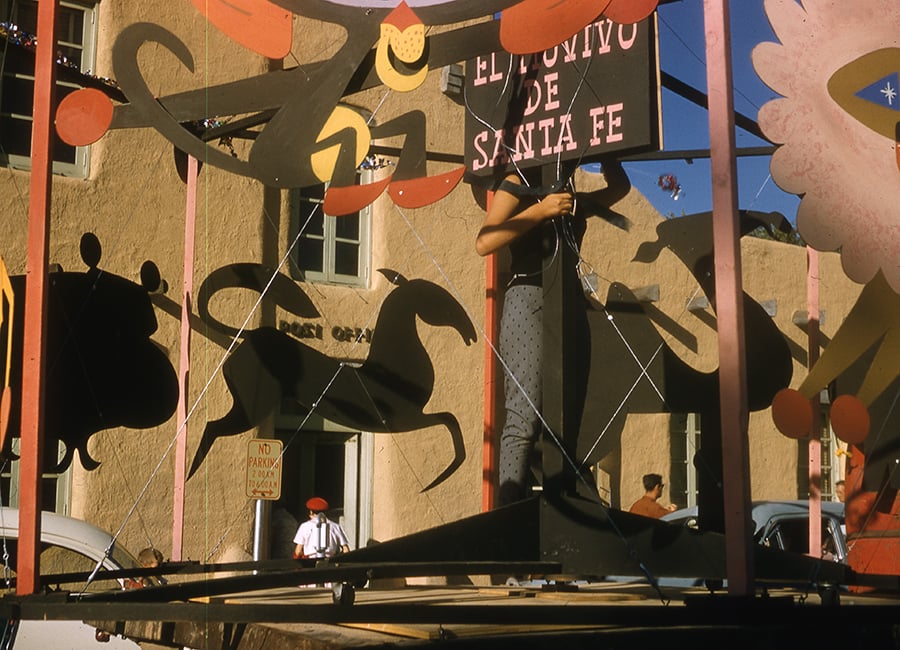 October 9, 2017
Inside Alexander Girard's Little-Known Photographic Archive
Girard, who was an avid traveler and folk art collector, photographed street life, architecture, outdoor markets, festivals, and more.
In the summer of 1953, the architect and designer Alexander Girard (1907–93) decided to leave the city of Detroit and move with his family to Santa Fe, New Mexico, to get away from the major American cities. Girard acknowledged the remoteness of Santa Fe—"Overnight to the ocean (train); Overnight to N.Y.C. (plane); One afternoon to Mexico (car); One afternoon to Hopi-Navajo land (car)," he once wrote—but the city became a creative base for him and his wife, and traveling and collecting folk art from around the world became an important part of their lives. They eventually gifted their collection of over 100,000 pieces to the Museum of International Folk Art in Santa Fe, culminating in an exhibition that Girard himself designed.
On my pilgrimage earlier this year to visit Girard's collection at the museum, I poked around the library and archives and was thrilled to discover a treasure trove of a few hundred color images he'd taken sometime between 1959 and 1970 on trips to countries around the world. The archive is a revelation: In New Mexico he documented pueblos, pottery, and petroglyphs. He traveled extensively all over the Americas—to Mexico (once with Georgia O'Keeffe), Bolivia, Peru, Argentina, and Brazil—where he photographed street life, architecture, facades, outdoor markets, parades, ornaments, and wedding flowers. On a trip to India he captured vendors and marketplace life. "Infinite are man's expressions of beauty and love," Girard wrote. "Open your eyes your ears and your heart to them and you will unite the peoples of the world." Here we present a portfolio of photographs that capture Girard's spirit and thinking.
You may also enjoy "Vitra Exhibition Reveals the Unknown Girard."