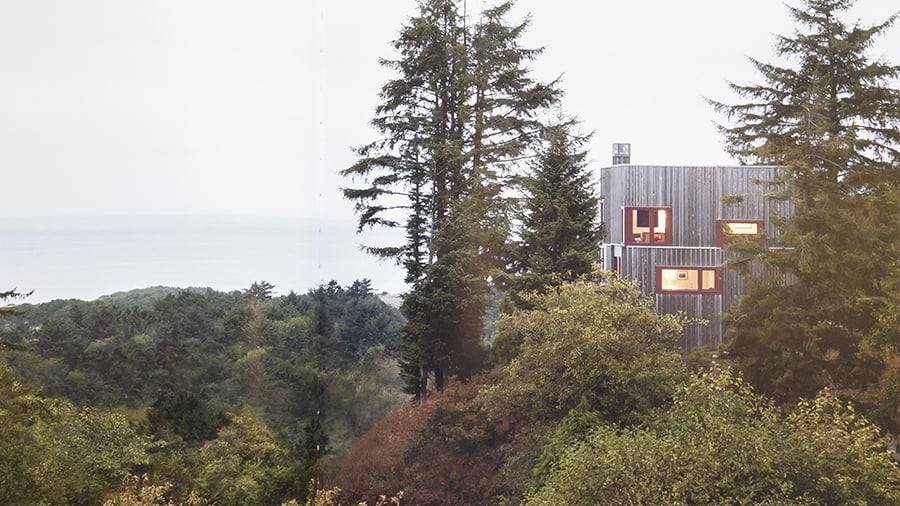 October 31, 2017
Brad Cloepfil of Allied Works on Designing Modern Homes
In this excerpt from the new book "Allied Works Architecture: Dwelling," firm founder Brad Cloepfil discusses "Land, Light, and Craft."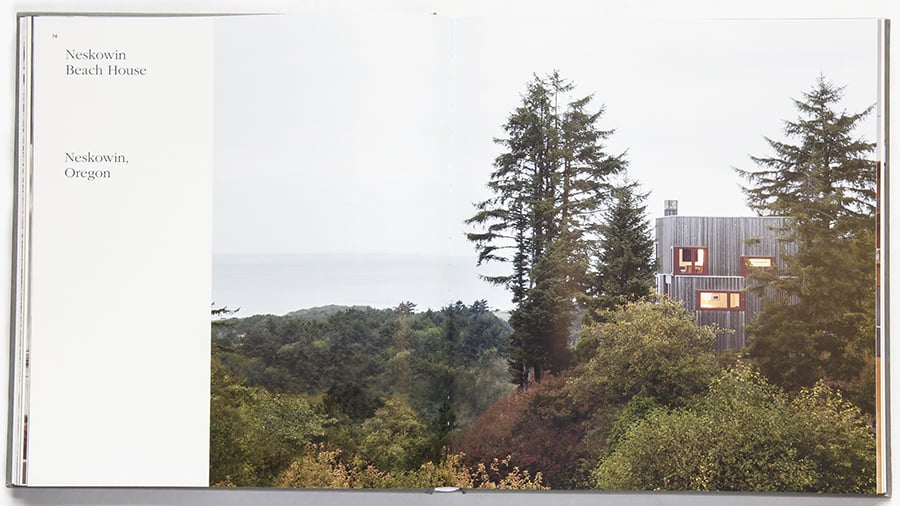 The following is an excerpt from the book, Allied Works Architecture: Dwelling, available starting today from Rizzoli. The book explores nine different residential projects, located across the United States, designed by the New York–based firm. This excerpt was written by firm founder Brad Cloepfil and is taken from the introductory chapter"Land, Light, and Craft."
We all seek a sense of home, a place to dwell on the land or in the city. We choose a house or an apartment that reflects who we are personally, culturally, and economically, then begin to occupy it with our families and possessions. Beyond mere shelter and protection, we seek places with "character or history." Yet in our culture of commodity, homes are more often a collage of hyper-stylized images and materials representing contemporary or historicist stereotypes, ephemeral and interchangeable—placeless, in history or on the land. Against this context of style and consumerism, a dwelling can offer a rampart of timelessness, something constant. A true home creates a location of reference and return, a link to history and an amplifier of context—a place that manifests memory. When all else is in flux, we aspire to connect to something that endures—a true there, there. In this context a home can literally create "time out," an interval of time and place against which the rest of our daily lives are measured.
"Hospitality consists in a little fire, a little food, and an immense quiet." —Ralph Waldo Emerson
As such, houses become vessels for rituals of occupation. A home accommodates acts both social and individual. We extend an invitation out to others, to cook and eat with us, a social signal of our cultural intentions. Yet we also gather in a place of refuge, we can find ourselves—a space of introspection, an inward lens that can reflect back out to the world. We look for renewal in rituals of bathing and sleeping. We create gardens as microcosms of the greater world, and burn fire, an archetype, for mesmerism as much as heat in a structured search of a connection to the eternal.
In our houses we are afforded control, a freedom of choice, and therefore we express our own sense of economy—economy in what and how much we choose to include, i.e., furniture and decorative and fine arts that communicate our cultural intention in dwelling. We curate our homes. Then, in determining the materiality of the house in the elements of making, we exhibit an economy of execution and craft. Attention to detail, the material things we assign value to all expressions of our personal ethics.
Houses made with intention resonate with a particular place, with the individuals who inhabit them and with the world around them. When considered carefully—in specific response to their surroundings, as amplifiers of light and space, with considered construction executed with care—a dwelling can bind us to the world, establishing a personal domain that filters the outside world, strengthening our sense of self, and, at best, nurturing our souls.
Land—Siting and Bridging
"Once in his life a man ought to concentrate his mind upon the remembered earth. He ought to give himself up to a particular landscape in his experience; to look at it from as many angles as he can, to wonder upon it, and dwell upon it." —N. Scott Momaday
A house can enhance and interpret the possibilities of the land. The character and topography of the landscape and the surrounding planting and orientation provide an opportunity for a house to be absolutely specific, to be rooted. A dwelling can create its own ecosystem, as specific to a location as lichen on the north face of a stone.
We use two primary tools to engage in this larger conversation of location. The first is the development and choice of a site. Siting a building is not merely a matter of choosing a pleasing location. It is accessing and responding to the primary forces of a place—the scale of the landscape, the direction of the sun, the approach, the prospect—all of the qualities and character offered by the context. A rise of the land, a copse of trees referencing a distance view, the story told in the approach—all help the transition between the greater world and the inner home.
For Allied Works it is structure that forms the bridge from the city or landscape to prepare the ground for dwelling. The scale of structure mediates between enormity and intimacy, setting the domain that affords opportunities of privacy and occupation.
Life—Light and Space
"Insofar as we appreciate order, it is when we perceive it as being accompanied by complexity, when we feel that elements have been brought to order that windows, doors and other details have been knitted into a scheme that manages to be at once regular and intricate." —Alain de Botton
If landform and structure hold us to a site, it is light that brings the space of a house to life. Rooms become the amplifiers of light and are transparent and boundless, or controlled and intimate. The scale and proportion of rooms provide orientation and reference for the body to create the inherent qualities of a house. Proportion is the fit of a house, corresponding to the activities of public and private spaces. The senses of calm solitude or anticipation of celebration and invitation are generated by the spatial qualities of a place. Held in the world by structure, rooms envelop and secure a domain with the emotional play of light on surfaces. Beautiful rooms are where we want to dwell, to spend time, to invest our lives. They create the places of intimacy while communicating an invitation to the outside world.
Landscape rooms are a critical part of this celebration of life. The connection and extension of the house to the near ground, to gardens, terraces, and courts knit the dwelling back to the city and landscape. This middle ground is critical to our sense of location and place, a way of reforming the natural and urban worlds around us.
You may also enjoy "Allied Works Renovates the World's Best Restaurant, Eleven Madison Park."