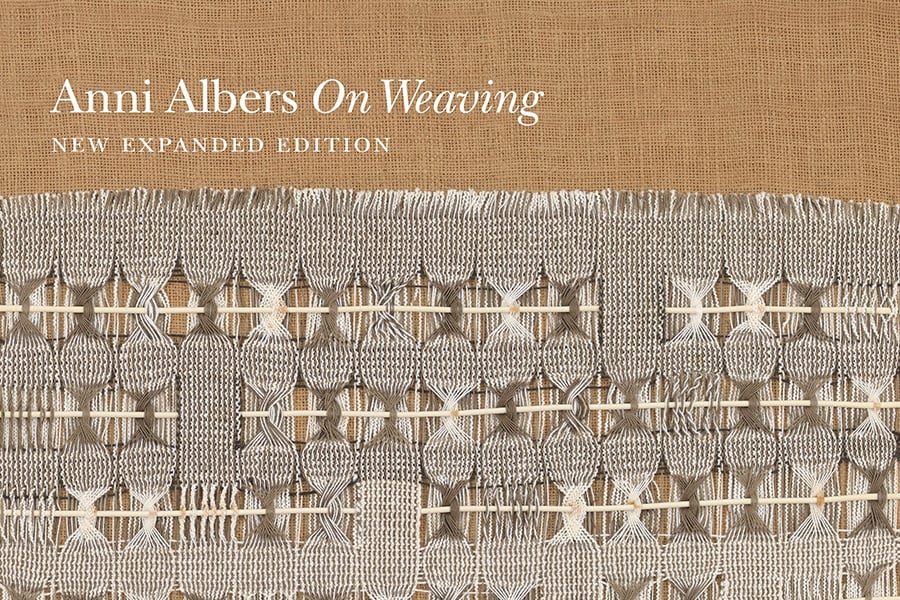 September 21, 2017
Looking Back at Anni Albers' "On Weaving," Five Decades Later
A panel of contemporary creatives gathered at Manhattan's Vitra Pop-Up to discuss the textile artist's legacy and the future of the medium.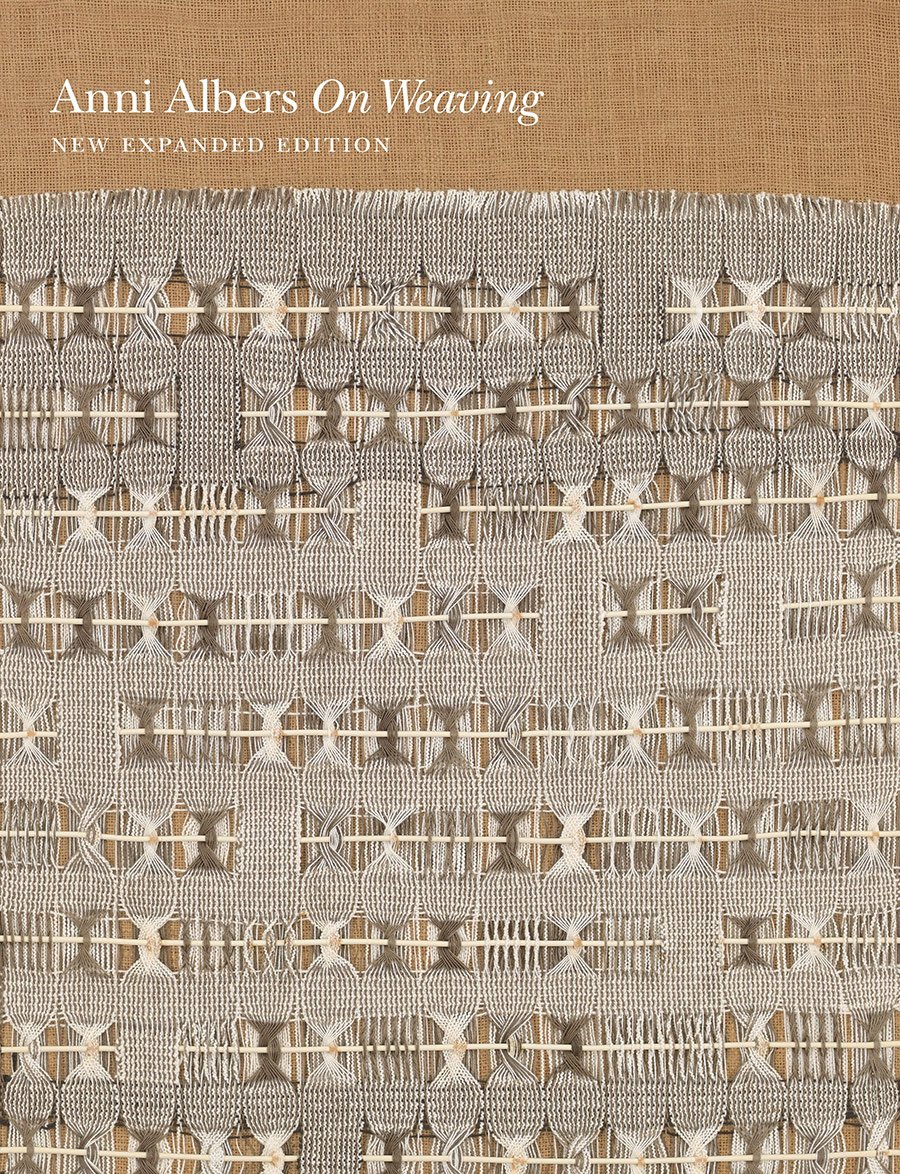 From the first page of her seminal 1965 text On Weaving, Anni Albers made it clear she was interested in digging into the past to find a path toward modern design. Dedicating the book to her "great teachers, the weavers of ancient Peru," Albers delved deep into the history of the craft to build the case for the inevitability of this eternal human impulse, filling the book with images of pre-Columbian textiles, Bauhaus exercises, and diagrammatic drawings of different techniques.
Now, on the occasion of a newly expanded, full-color edition of the tome from Princeton University Press and the Josef & Anni Albers Foundation, a panel of contemporary creatives gathered last Tuesday at Manhattan's Vitra Pop-Up to discuss the textile artist's legacy and the future of the medium in a conversation led by Brenda Danilowitz, the foundation's chief curator.
---
Joining Danilowitz onstage were a range of professionals who engage with the form in a variety of scales: curator and theorist Glenn Adamson; Christina Kim, textile designer and founder of the clothing brand dosa; and architect Billie Tsien.
Adamson kicked off the conversation, which was also sponsored by the second iteration of New York Textile Month, by describing On Weaving as a "quarry of techniques to mine" and putting it alongside "the great books on design in any medium of the 20th century." But today, more than five decades after its publication, what connection does weaving hold for contemporary designers? Kim cited the influence of Albers' diagrams in demonstrating a clear way of communicating across cultural boundaries—something she often encounters when working with artisans in places like Colombia and India—while Tsien notes a shared sense of seeking and problem-solving. "To go into a situation where you think, 'I'm creative and I need to be creative'…for young designers, that can be a trap," Tsien warned, before noting the links between the craft of weaving, which brings together disparate materials in a logical order to create a new whole, to architecture, which uses a different material set to the similar end. "Each [material] has its own 'personality,' but you're trying to create something that feels whole," she said.
And then there's the matter of touch. Rejecting nostalgia while encouraging a respect for history, the panelists addressed Albers' prescient view that with every technological gain, there is the danger of other human qualities being lost. "Tools don't only do thing for you, they also do things to you," is how Adamson put it, stressing Albers' interest in the sense of touch as a means of connection to the physical world. It's something that Tsien's firm also emphasizes in their work: real materials and "not just what you see…what you feel," she said.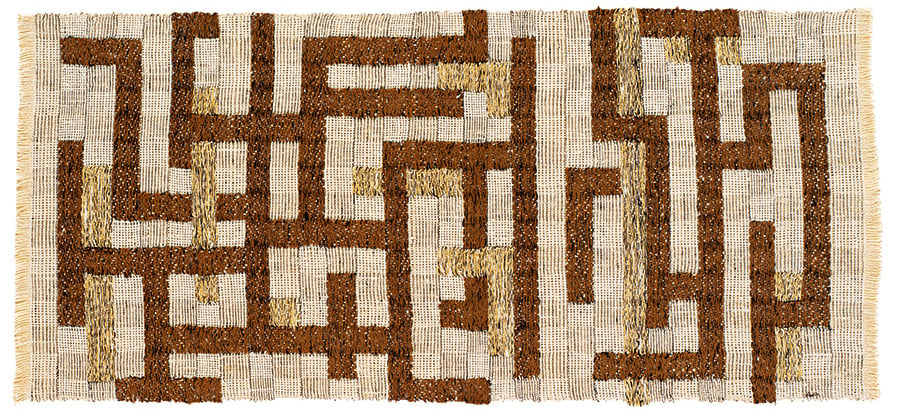 For Kim, the importance of touch was evident from the moment she first visited the foundation and saw Albers' textiles up close. And that human element, she said, is why weaving will have an eternal pull: "It's part of who we are."
Now that's something Albers, and those ancient weavers, could certainly agree with.
You may also enjoy "KnollTextiles Pays Tribute to Florence Knoll Bassett's Designs With a New Legacy Collection."