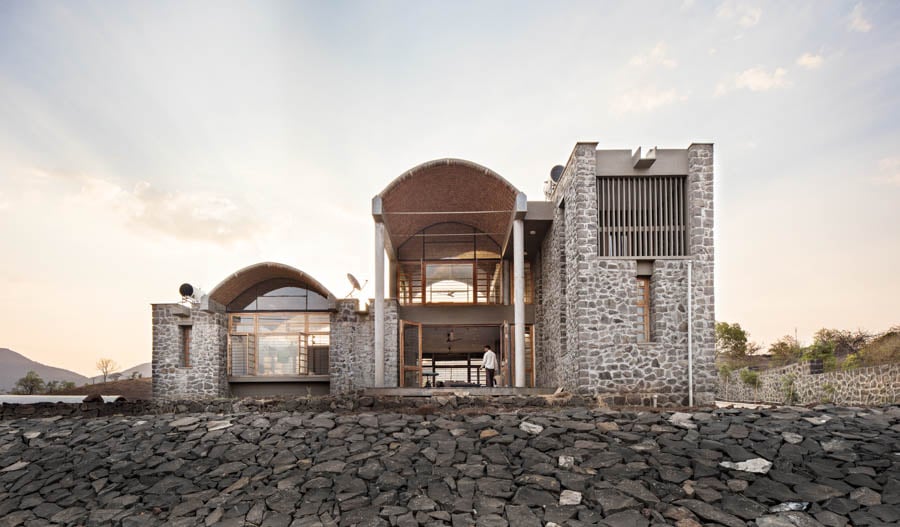 October 2, 2020
An Exhibition Surveying the Work of Anupama Kundoo Takes Time as Its Subject
Opening in October at the Louisiana Museum of Modern Art, Taking Time highlights the architect's building techniques, inspirations, and social aspirations.
Time is a limited resource—and yet it is an equalizer in its availability to all of us. With that in mind, architect Anupama Kundoo believes it is our responsibility to use it well. Kundoo, who is known for her low-impact, materially sensitive buildings across Europe and India—such as Wall House, a porous structure with lacy concrete doors and intricate brickwork—has produced a body of work that runs counter to the efficiency-driven, value-engineered nature of much of contemporary architecture. Kundoo's work, which is featured in the upcoming exhibit Taking Time at the Louisiana Museum of Modern Art in Denmark, expands notions and values of time, offering an exciting example of how architecture can embed those values in the built environment. As curator Kjeld Kjeldsen notes, "By investing time in architecture, you can make it better. It is not a question of saving time, but of taking time." 
The exhibit, which opens next month and runs through January 2021, is the latest installment of the "Architects Studio," an exhibition series highlighting a new generation of architects dedicated to questioning social and power structures through architectural practice. Organized around the metaphor of a journey, the exhibition itself is conceived with time at its center, moving visitors through three sections: past, present, and future.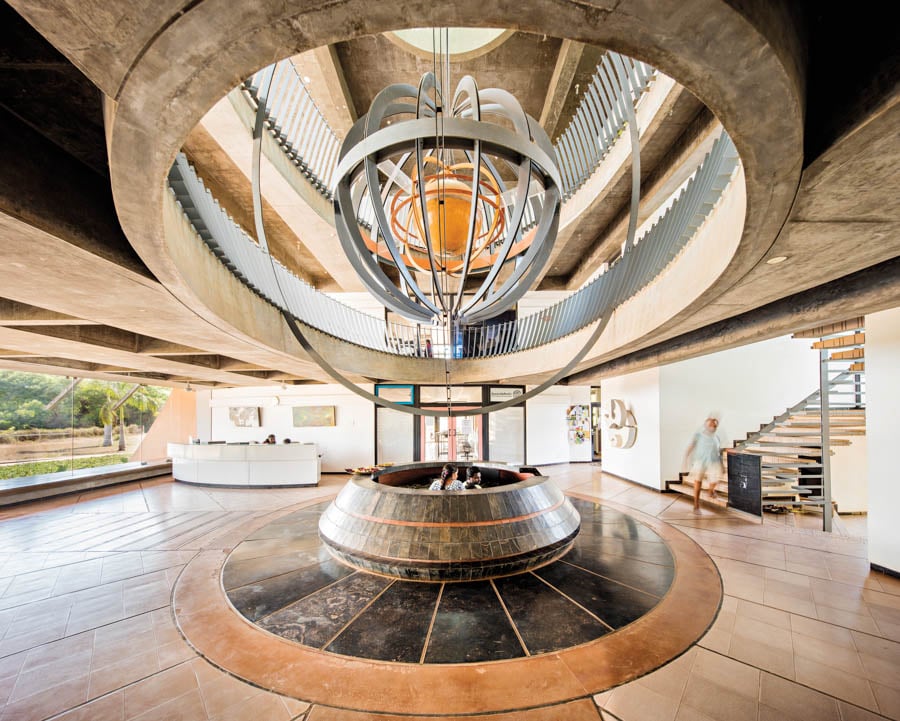 Born and raised in India, Kundoo was surrounded by buildings that took generations to complete, where craft and time shaped urban form and visual sensibilities. The first part of the Louisiana exhibit reflects this history, forming a mood board for the architect's work as it introduces traditional Indian building techniques and presents Kundoo's archive of natural reference materials, such as leaf forms, and shows how they have influenced her projects. The second part of the exhibit, "the present," presents a full-scale model of Kundoo's Full Fill Home, a prefabricated house. Made of ferro-cement, a super-thin, steel mesh–reinforced concrete, Full Fill Home offers a resource-sensitive solution to mass housing. The future, the final part of the exhibition, consists of a series of large-scale models of Kundoo's work in Auroville, an experimental township in southern India focused on sustainable and socially just living. Through Kundoo's built work and its presentation in Taking Time, one begins to see that in regard to time, efficiency misses the point. 
You may also enjoy "Wheeler Kearns Architects Designs a Home for This Chicago Nonprofit."
Would you like to comment on this article? Send your thoughts to: [email protected]
---
Register here for Metropolis Webinars
Connect with experts and design leaders on the most important conversations of the day.