November 9, 2018
Fall 2018 Books Preview: 27 Top Picks from Metropolis Magazine
The leaves are turning and publishers are preparing a whole slate of new releases—from North Korean architecture to cutting-edge material experimentation, here are our favorites.
---
It may seem obvious to state, but at Metropolis Magazine, we love books—enormous jam-packed bookcases line our office meeting rooms. For a team of bibliophiles such as ourselves, the task of assembling our season book previews is always an adventure—and this Fall was no exception. From experimental cow dung pottery, to a bracingly candid profile of Philip Johnson, to a deep-dive into to the Concorde aircraft's luxuriously-designed interior, there's something for everyone here.
---
Edited by Dominic Bradbury with essays from multiple contributors 
Yale University press, 480 pp., $85
The 1920s, '30s, and early '40s was that essential period where disparate Modern art, architecture, and design movements intermixed, producing countless canonical works and enduring legacies. This massive survey drinks from that fire-hose of early 20th century history, highlighting countless examples of Modern furniture, lighting, ceramics/glass, industrial design, and graphic design, with a healthy dose of architecture (primarily houses) thrown into the mix. Though image-rich, a series of essays help contextualize and elaborate upon the works shown.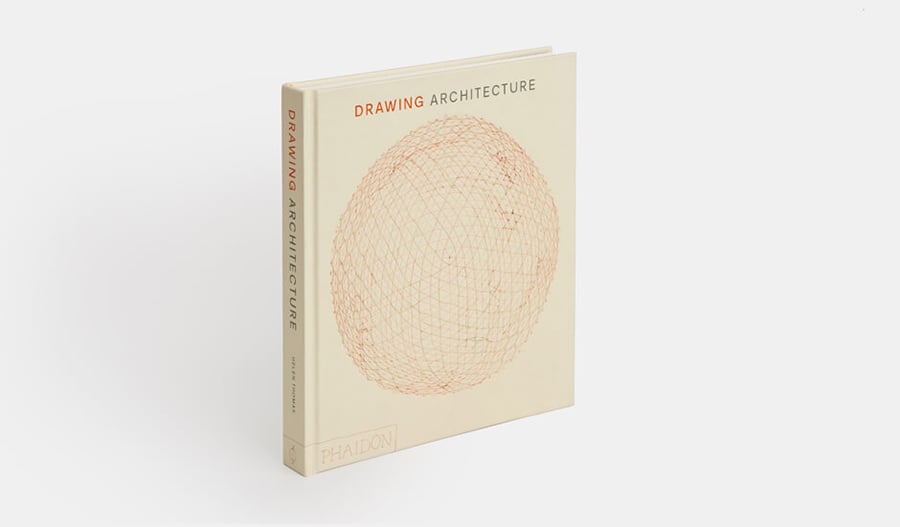 By Helen Thomas 
Phaidon, 320 pp., $80
This lavishly produced book is a potted history in pictures, consisting of orthographic drawings—plans, sections, elevations, perspectives—that quite literally span centuries. If that sounds dubious then the presentation doesn't help—two drawings, from two entirely different epochs, share a spread, with the older example on the verso, the contemporary genus on the recto. The similarities are namely superficial, yet that fact does not lessen the joy of flipping through the book, contemplating, for example, a fragment of Rafael's drawing of the Pantheon with an isometric diagram by the Mexican it-firm Pezo von Ellrichausen.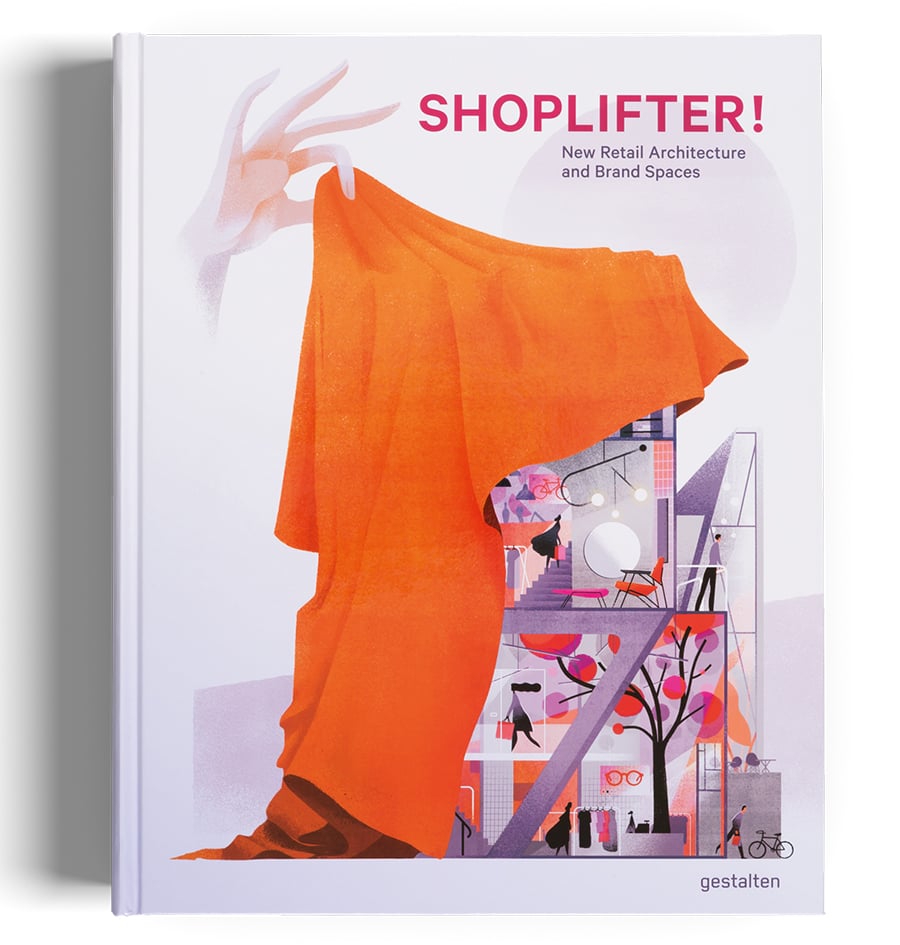 Introduction by Alison Embrey Medina 
Gestalten, 259 pp., $69
The nature of the brick and mortar retail shop is shifting—with the domination of online shopping, customers are looking for a unique experience when they walk into a shop. In Shoplifter!, over 50 examples of these new retail environments—with their temporary venues, stunning window displays, and community activities—are showcased and analyzed. "When I speak about experiences in brick-and-mortar retail, I'm not talking about self-checkout robots," writes Alison Embrey Medina, design:retail's chief/associate publisher, in the introduction. "I'm talking about curated moments, facets of thought, lifestyle awareness that transform a store into a place you can achieve sound body and mind."
By Kenneth Frampton
Thames & Hudson, 320 pp., $75
This second edition of Kengo Kuma: Complete Works (first released in 2013) includes several recent projects, including Kuma's new stone-clad V&A Dundee. This is definitely an architect's book: An introduction by architectural historian Kenneth Frampton situates Kuma within history's grand canon (there are name-drops of Sebastiano Serlio, Bruno Taut, and Akira Kurosawa). The subsequent pages highlight projects through photography, plans, sections, and technical drawings, some of which are quite detailed. Frampton writes, "one can never overlook in Kuma's architecture that time-honored Japanese awareness of the interplay between nature, culture and time, and the tragic beauty that inevitably ensues in their continual metamorphosis into the future."
By Owen Hatherley 
Repeater Books, 240 pp., $15
This is Owen Hatherley's tenth book, but it is not the first to find the curmudgeonly architecture writer—Britain's finest—trawling the vast acreage of the former USSR. His earlier outing, 2015's Landscapes of Communism, recounted his travels through Łódź and Tbilisi, Kiev and Ljubljana. It was slightly unwieldy, thoroughly enjoyable, and absolutely not portable. The Adventures of… is, by contrast, intended to "actually be placed in people's pockets as they walk around," says Hatherley. A fine aim indeed.
By Kimberlie Birks 
Phaidon, 536 pp., $59.95
"The stuff of childhood is abundant. Anyone in the presence of a toddler knows that to be around a young child is to have any semblance of a modern minimalist lifestyle upended," writes art and design writer Kimberlie Birks in the introduction of Design for Children. For the design-minded parent, the overwhelming number of garish, blinking, sanity-testing objects in their homes can be a true testament of love for their children. But parents, fear no more—the last 60-years have seen a steady increase of designers creating modern toys (ones that don't scream or blink at you). Design for Children outlines the history of children's design through seven categories: Play, Ride, Learn, Eat, Create, Sit, and Sleep. By spotlighting more than 450 designs created exclusively for children (toys, furniture, tableware, textiles, lights, vehicles, and more) this book thoroughly explores the benefit of thoughtful child-centric design.
By Mark Lamster 
Little, Brown and Company, 528 pp., $35
We all have our own variegated composite of Philip Johnson: the silver-tongued starchitect in the round glasses; a caustic (and later repentant) anti-Semite; Modern master; Postmodern Granddaddy; developer lackey; MoMA pioneer. A page-turning new biography by Dallas Morning News architecture critic, Mark Lamster digs into Johnson's complex life and career in The Man in the Glass House, out this month from Little, Brown and Company. Lamster takes an unflinching stance toward Johnson's many duplicities: "He was controversial because he was happy to reverse himself, to lean in to his own hypocrisy, to occupy multiple positions even if they were diametrically opposed." But he also paints a sympathetic picture: a sheltered (and suffocating) childhood, bouts with bipolar disorder, the struggle to be a gay man practicing in a closeted culture. What emerges is a nuanced portrait of the architect who forever—for better or worse—shaped our built environment.
By Beatriz Cifuentes-Caballero 
Rizzoli, 408 pp., $100
"I was raised to believe that, as a designer, I have the responsibility to improve the world around us, to make it a better place to live, to fight and oppose trivia, kitsch, and all forms of subculture which are visually polluting our world," writes Massimo Vignelli. The distinctive designs of Vignelli Associates have dominated our world—from the New York Subway system signage, to American Airlines interiors, to hundreds of variations on glass and tableware—making the firm arguably one of the most iconic practices of the century. This landmark volume is devoted to Massimo and Lella Vignelli's influential work produced from their New York headquarters since the 1960s, as well as rarely seen early work produced in their native Italy. Through a gorgeous selection of images and drawings, everyday readers and design professionals alike will enter into the minds of these two greats.
By Frances Ambler 
Octopus Publishing Group, 224 pp., $25
The story of the Bauhaus—at least of its first period—is well-known. Even so, on the occasion of the design school's centenary, this book recapitulates the tale, yielding several interesting curios and episodes in the process. Depth isn't the point of Ambler's text, but breadth. In the place of contextual history or analysis, she presents dozens of vignettes of milestones, personages, and footnotes. Ambler turns over one particularly brilliant nugget about the Bauhaus band (Bauhauskapelle Band), which attempted to transmute the shards of color and vertiginous patterns evident in student designs into sound. And not just any sound, but "improvised fantasy music."
By Andrew Blauvelt with contributions from Maurice Blanks, John Christakos, and Charlie Lazor 
Rizzoli, 360 pp., $85
It's a humble image that opens Less Is More (Difficult): A seating buck, built from particle board, planks of pine, and a handful of screws, photographed in profile. Unprecious and raw, yet distinctly architectural, it's a great metaphor for Blu Dot itself—a company whose knack for accessible, well-considered furniture earned it a National Design Award for Product Design from the Cooper Hewitt this year. Tracing the Minneapolis-based brand's evolution over two decades, Less Is More (Difficult) compiles the products, prototypes, ad campaigns, and faxes—Blu Dot was born in '90s, after all—that helped the company carve out its niche in the industry. An oral history from founders John Christakos, Maurice Blanks, and Charlie Lazor offers insight into the brand's origins and development, while an essay from Andrew Blauvelt, the director of the Cranbrook Art Museum in Michigan, charts Blu Dot in the larger landscape of American design. Part monograph, part scrapbook, Less Is More (Difficult) is a candid and fascinating peek behind the curtain into a major player in contemporary design.
By Oliver Wainwright and Julius Wiedemann 
Taschen, 237 pp., $60
Mention North Korean cities and long, grey rows of dour functionalist buildings are likely what come to mind. But that's not exactly accurate: Oliver Wainwright's Inside North Korea furnishes a striking view into the Hermit Kingdom's colorful cityscapes. The book explains that while examples of Western design elements, such as Hausmann's long boulevards, alongside Soviet-like architecture, can be found, the combination of the two (along with some additional creative architecture and design moves) is distinctly North Korean. The admixture of structures, color, and space is extraordinarily stunning and distinctive. Through brilliant images and a detailed yet accessible history, Inside North Korea reveals how every element of the capital city Pyongyang negotiates the dictatorship's tastes and an insistence on isolation from outside influences.
By Tatiana Bilbao, with essays by Gabriella Etchegaray, Hilary Sample,
and Ivonne Santoyo-Orozc 
Columbia University Press, 160 pp., $23
Like many countries around the globe, Mexico is in the midst of a housing crisis. In Mexico City—whose greater metropolitan area is home to more than 21 million people—this need is particularly felt. Local architect Tatiana Bilbao has been leading the charge on how to address some of these challenges—exacerbated by opportunist cookie-cutter development, corruption, and natural disasters. Her thoughts on housing are documented in a slender new book from Columbia University Press which repackages a recent lecture she delivered at the university's School of Architecture, Planning and Preservation. Her sociological-driven approach to housing—with a particular focus on affordable solutions—underscores the value of both collaboration and constraints. For one project, her firm worked with a government agency to reconceive a 600-home community in Michoacán, Mexico, destroyed after severe mudslides. Though the firm wasn't able to alter the housing units themselves, the architects convinced the client to allow them to change the overall master plan so that the community would feel more like a neighborhood, rather than anonymous rows of homes. Just by altering the neighborhood plan to something more humane, residents were happier and able to sell their houses for nearly double their value. "Experimentation is more interesting when there are limitations," Bilbao asserts. In addition to Bilbao's text, the book includes essays by Gabriela Etchegaray, Hilary Sample, and Ivonne Santoyo-Orozco, and photographs by Iwan Baan, Alejandro Cartagena, and others.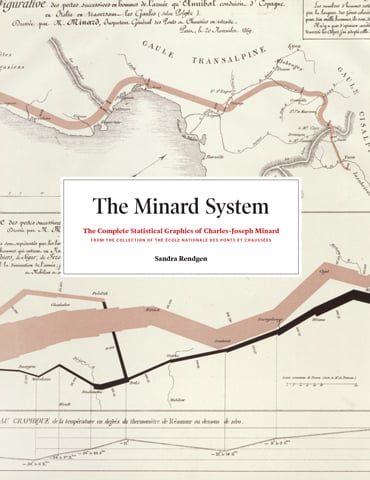 By Sandra Rendgen 
Princeton Architectural Press, 176 pp., $60
Some have called Charles-Joseph Minard's map of Napoleon's disastrous Russian invasion "the best statistical graphic ever drawn"—nerdy praise, to be sure, but one that suggests fellow design geeks will revel in the antiquated-yet-beautiful designs of Minard, a 19th century French engineer. The book provides a modest introduction on Minard's life, work, and accomplishments before showcasing 61 of his most notable maps, charts, and diagrams. Each is accompanied by a quick blurb, however, the designs themselves dominate the pages. Vibrantly colorful and chocked full of data, The Minard System is sure to delight any designers willing to look to history for inspiration.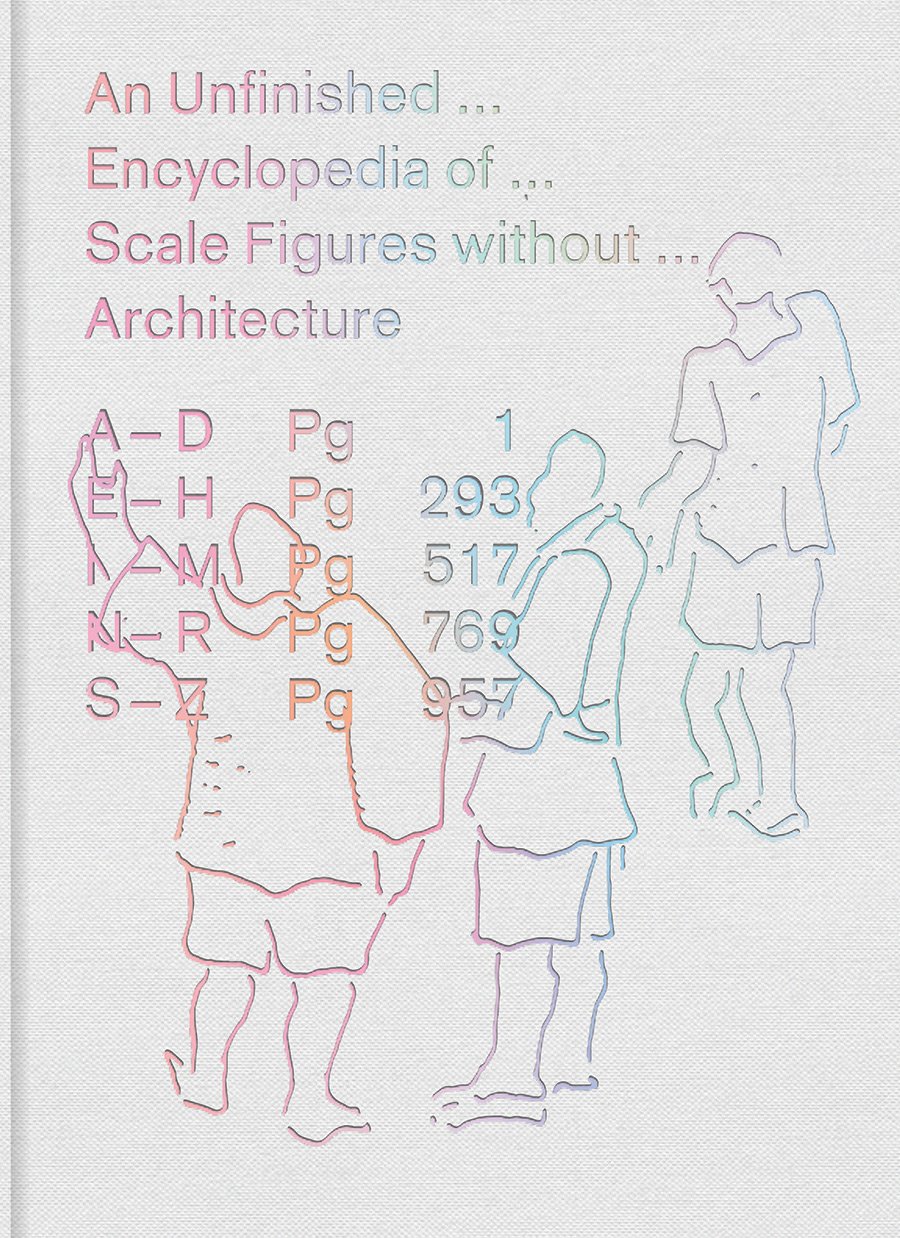 Edited by Michael Meredith, Hilary Sample, and MOS 
MIT Press, 1256 pp., $85
Scale figures—or "scalies"—are the anonymous understudies in the theater we call architecture. Yet, paradoxically, architectural representation (and architecture generally) is dependent upon people: "Even when the human presence is intentionally left out or is reduced to a faceless set of measurements, it haunts architecture in its absence," observe Michael Meredith and Hilary Sample of the New York firm MOS. The architects decided to tackle the subject head-on with An Unfinished Encyclopedia of Scale Figures without Architecture, an encyclopedic and entertaining book of more than 1,000 figures produced by more than 250 architects—ranging from Alvar Aalto to Peter Zumthor. When confronted by the sheer volume of figures, typologies emerge: Many are but shadows, faceless abstractions like chalk-out lines at a crime scene or Rorschach test inkblots. Others are incredibly detailed and photorealistic (we learn that Bjarke Ingels sneaks images of himself into his renderings). Others still (like MOS's own) border on the cartoonish. Unsurprisingly, nudity abounds. Do these images comprise a sort of "global citizenry" like Sample and Meredith argue? Likely not. But it's a damn fun one.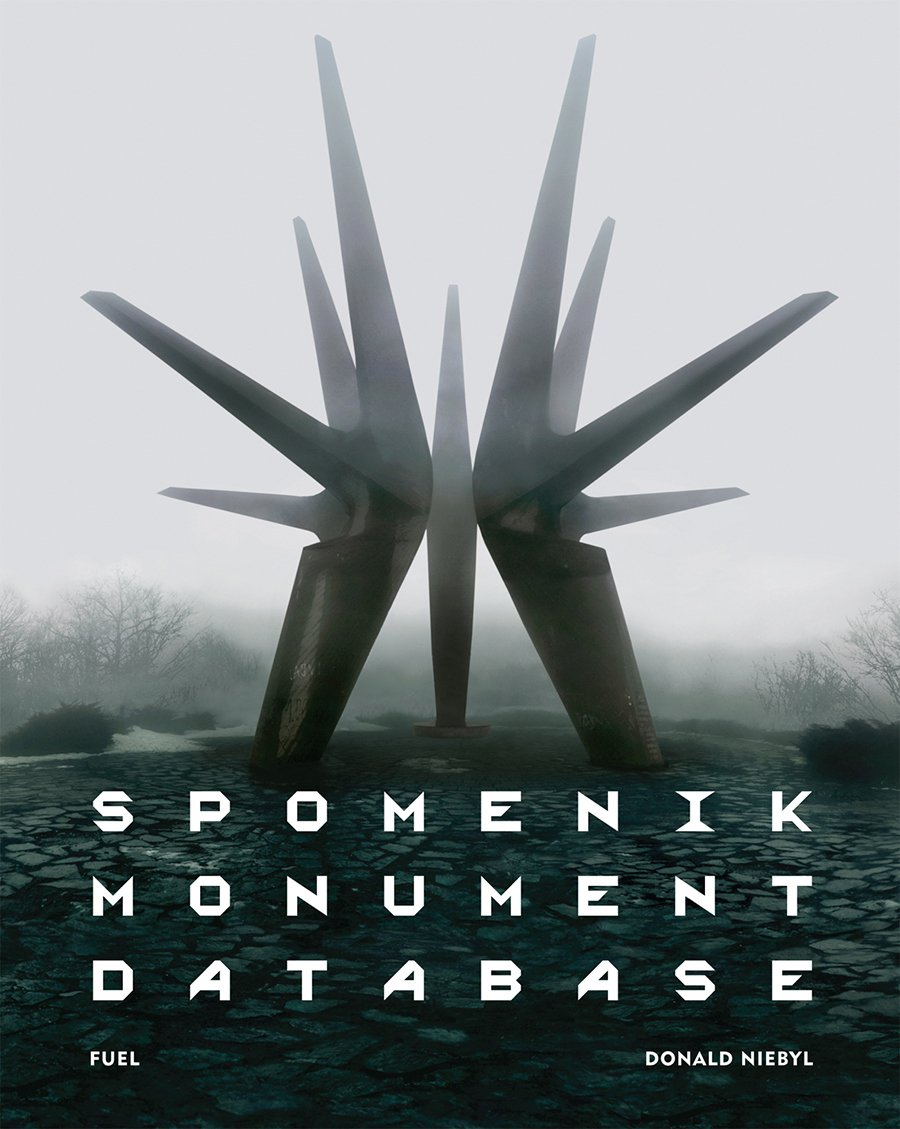 By Donald Niebyl 
Fuel Design & Publishing, 208 pp., $21
If visitors to MoMA's latest architecture show, Toward a Concrete Utopia: Architecture in Yugoslavia, 1948–1980, are familiar with any of the works on display, it will be those in the show's concluding gallery. The hall is given over to a dazzling array of monuments collectively called spomenik that have gained new currency through microblogging platforms and coffee-table books. But, as Donald Niebyl writes in the introduction to this new book, "the accompanying information about their origins has typically been sparse, or confused, or misleading"; after all, these are war memorials to the atrocities committed by fascists troops, who were driven out by a grassroots army of partisan fighters. Niebyl is punctilious in laying out the particulars of the design and construction of these structures, whose uncanny forms create a kind of visual "vocabulary of the revolution." The inside of the dust jacket becomes a map of existing spomenik, in the event the reader is moved to see them firsthand.
By Lawrence Azerrad 
Prestel, 192 pp., $35
If you find yourself trapped in coach mid-flight, middle row, with a baby howling a row back, Prestel's new Supersonic might just provide a moment of escapism, if a vodka soda doesn't cut it. This delightful tome from graphic designer Lawrence Azerrad (who won a Grammy Award this year for his design of a limited LP edition of the Voyager Golden Record) chronicles the high design and high-falootin' lifestyle aboard Concorde, the supersonic jet that operated between 1976 and 2003. "Do not think I exaggerate when I say that Concorde is the single most important piece of design in my long lifetime," Sir Terence Conran (who re-designed the aircraft's interiors—down to the napkin rings—in 2000) writes in the book's foreword. And he's right: the luxury flights included everything from elaborate Christian LaCroix-designed menus, Concorde-emblazoned champagne buckets, and Raymond Loewy flatware (which Andy Warhol pocketed). The book also celebrates some of the kitschier ephemera: thimbles, toys—even an original safety card depicting inflatable slides jetting from its the aircraft's needle-thin body. The Concorde dream ended after the infamous Air France crash in 2000, and flights halted altogether in 2003, but "Concorde gave us the gift of time," super model Cindy Crawford reflects in the book's afterward. And indeed, in terms of design, timelessness.
By Philip Jodidio
Taschen, 740 pp., $200
Fans of renowned Japanese architect Tadao Ando, rejoice—here is a mighty tome for you. All of Ando's 53 major projects have been gathered in this one luxe publication. A modest introduction gives way to the project catalog, where each project is treated to a short description and multiple interior and exterior photographs. Lovers of glass, concrete, and monumental moves will no doubt enjoy Ando: Complete Works, 1975–Today, though there are surprises in store—many unbuilt works, from houses to memorials, are sprinkled throughout the book.
Introduction by Jay Leno
Gestalten, pp. 239, $60
In the introduction for It's a Gas!, American talk show host and car enthusiast Jay Leno explains, "As a kid, gas stations were an adventure," and it's true. At the core of them awaits exploration, travel, and the experience of somewhere brand new. It's a place that literally symbolizes freedom—which may be why, beginning in the 1950s, so many architects were thrilled to get the chance to design them. Primarily through photography, It's a Gas!, brilliantly showcases over 200 of these odes to the open road—including examples by Frank Lloyd Wright, Arne Jacobsen, and Mies van der Rohe. The styles range from a quirky little hut covered in dried grass (fire hazard, much?) to sleek, cleverly disguised modernist structures. One thing for sure is: creativity has never been lacking in this area of architecture.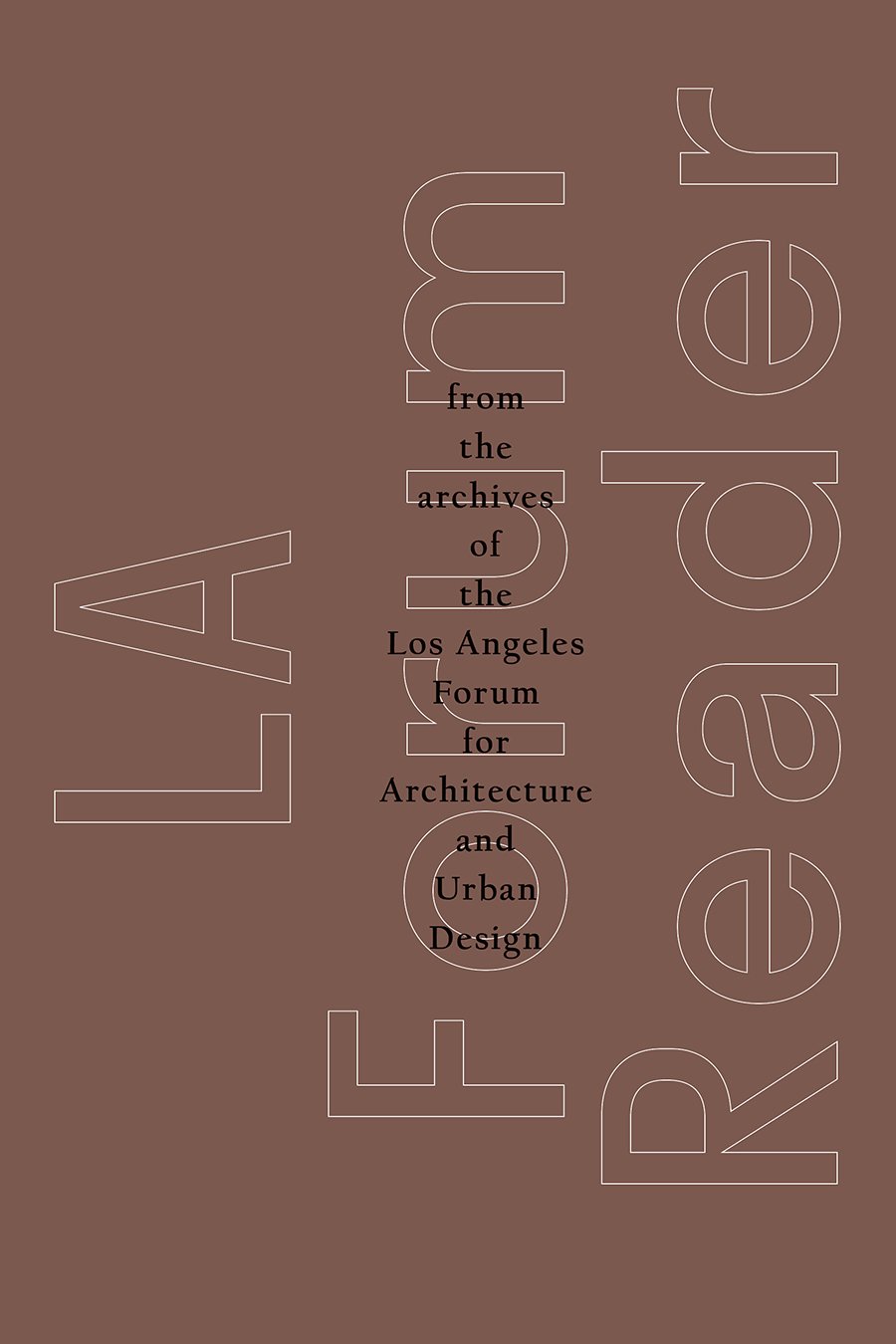 Edited by Rob Berry, Victor Jones, Michael Sweeney, Mimi Zeiger, Chava Danielson, Joe Day, Thurman Grant, and Duane McLemore 
Actar, 256 pp., $34.95
Driving across Los Angeles can be a surreal experience. For miles and miles, you pass the same gas stations, supermarkets, and mini-malls—have you even moved at all? Then, without warning, you come upon the Pacific Ocean, oil fields, Walt Disney Concert Hall, or some tiny airstrip. The LA Forum Reader is a similarly surprising and eclectic experience: It strings together some 26 essays and articles sourced from the 30-year-old nonprofit's publication. These thoroughly academic writings (generally no more than 10 pages each) cover taco trucks, crime-influenced architectural design, sprawl urbanism, and everything in between. Contributors include Aaron Betsky, Sylvia Lavin, Mimi Zieger, and Craig Hodgetts, just to name a few.
By Claire Bingham 
TeNeues, 224 pp. $56
Like the Proustian madeleine, scent has the uncanny ability to transport us to a different time and a different place. A Scented World from TeNeues explores the interiors, gardens, histories, and objects of some of the biggest names in fragrances, for both storied and newcomers alike (in three languages, no less). But just as delightful as the personalities and the histories are the perfumeries themselves, ranging from the shimmering Guerlain flagship store on Champs-Élysées, to the minimalistic, wood-clad aesthetic of Perfumer H in London. If only this book were scratch-and-sniff!
By Donna Kacmar 
Princeton Architectural Press, 240 pp., $55
In format alone, there are few surprises to this new monograph. And yet, one can't think of a better medium to showcase the work of this obscure American midcentury Modernist architect, whose facility with the drafting pencil is the biggest revelation to be found in these pages. Lundy's drawings, both off-the-cuff ideations and measured delineations, are beautiful to behold, but a small sampling of his travel sketches leave the reader wanting more. These reveal Lundy's "keenly sensitive eye" for architectural volume, surface, and tectonic. (It's also true that his voluptuous sensibility bordered on the baroque.) As Nader Tehrani writes in the foreword, through his pencil work, "Lundy constructs his drawings as if building on the page line by line, and layer by layer."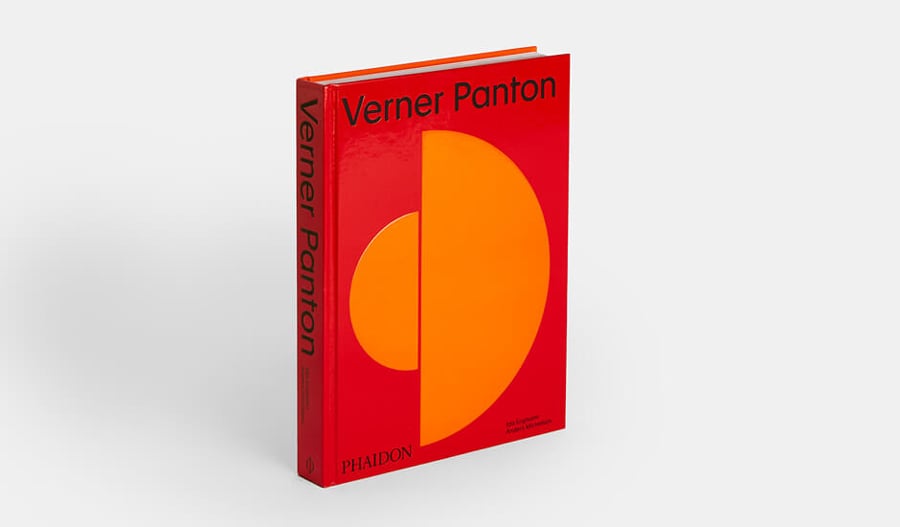 By Ida Engholm and Anders Michelsen 
Phaidon, 336 pp., $95
It's a major undertaking to encapsulate the life, influences, designs, and ideas of a leading 20th century designer, but that's what Verner Panton attempts—starting with the Dutch designer's early childhood, but then quickly covering his iconic furniture, hyper-groovy interiors, and vibrant graphic designs. The book moves chronologically, interweaving Panton's works and personal life throughout its chapters. The text is accessible but the book's images—infused with the Dutch designer's signature bright colors and fantastic atmospheres—speak volumes by themselves.
By Seetal Solanki 
Prestel, 240 pp., $50
Decorative surfaces composed of corn husks; pottery shaped from cow dung and clay; vibrant terrazzo made with recycled glass; dyes and inks produced from airborne pollution—all are provocative material experiments in Why Materials Matter: Responsible Design for a Better World. The book features almost 40 different prototypes and production techniques that challenge how designers and manufacturers typically look at well-known materials (such as leather scraps) and more exotic substances (like human hair). Accessible and filled with beautiful imagery, Why Materials Matter helps question the substances and industrial techniques we take for granted.
By Richard Pare and Jean-Louis Cohen 
Monacelli Press, 480 pp., $125
This weighty tome begins, unexpectedly, with a gabled Swiss house that looks straight out of a Brothers Grimm fairy tale. The medieval-looking, wood-and-stone Villa Fallet (1905-07) was the famous Swiss-French architect's first work, and while it starts Le Corbusier: The Built Work on a fanciful note, the book churns through Corb's built oeuvre as diligently photographed by the globe-trotting Richard Pare. Curator Jean-Louis Cohen provides some descriptive text for each building, but this book is first and foremost a visual feast. Even the most fanatical Le Corbusier devotee will likely encounter a project—of cavernous concrete, brightly-painted plaster, or towering glass walls—that they haven't yet seen.
By David Benjamin with Alejandro Zaera-Polo, Eyal Weizman, Kevin Slavin,
and foreword by Paola Antonelli 
Monacelli Press, 595 pp., $40
Hy-Fi—the 42-foot-tall tower of fungi-grown bricks that stood outside MoMA PS1 in 2014—remains emblematic of New York City–based the Living, the technology- and biology-forward practice led by architect David Benjamin. Yet, Hy-Fi is hardly the firm's only project of note. Most recently, the firm designed a network of sensors in the East River (dubbed Pier 35 Eco-Park) that, if you signed up via text message, would regularly send updates on the river's ecological health—including if fish were present near the sensors. The breadth of the Living's projects and research are laid out in this image-rich tome that focuses on explaining the firm's process and philosophy (sometimes with tech-y and academic inflections).
By Robert Rosenberger 
University of Minnesota Press, 104 pp., $7.95
Anyone with a design eye can spot them—spikes on a building ledge, dividers on benches, locks on trashcans. All placed to prevent spaces and resources from being used by the homeless. In this small-but-powerful book, professor of philosophy Robert Rosenberger delves into the objects and laws that target the homeless. The book balances its philosophical bent—there's mention of Latour, Merlau-Ponty, etc.—with a hard look at how cities and governments counter a homeless presence. "With this attempt to raise awareness of antihomeless law and design, combined with this exploration of the agency and even potential guilt of technology," writes Rosenberger, "we can put a spotlight on the callousness and injustice built into our environment."
By Alejandro Aravena, Gonzalo Arteaga, Juan Cerda, Víctor Oddó, and Diego Torres 
Phaidon, 256 pp. $89.95
When Chilean architect Alejandro Aravena and his design team ELEMENTAL embarked on creating their first comprehensive monograph, they considered calling it La Dura, which translates into "the hard truth." Rather than create another pretty coffee table book, says Aravena, "We wanted to tell the stories of each of the projects—even those that failed." The result is ELEMENTAL, a new cloth-bound volume from Phaidon which chronicles two decades of the firm's evolution—from a sidewalk Aravena designed in Rio de Janeiro in 1997 to a Portuguese energy headquarters in 2017. (Social housing is left out, covered in a unaffiliated self-described "manual" from 2013.) Despite the global notoriety that Aravena has gained since 2016 (the year he simultaneously curated the Venice Architecture Biennale and took home a Pritzker) the architect wants to underscore the team-like nature of his firm. Fittingly, the book ends with a hand drawing of ELEMENTAL's studio floor plan, with a key indicating where each member sits.