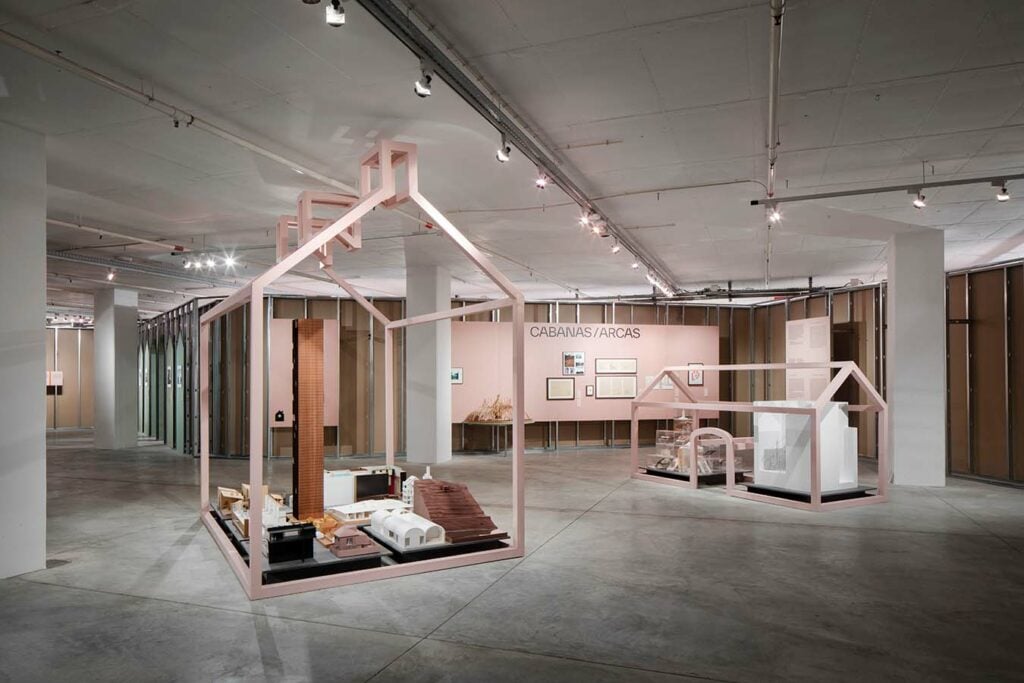 October 19, 2021
An Exhibition in Lisbon Examines the Relationship Between Design and Play
"Adults are getting dumber and dumber—we are becoming stupid, while children are getting smarter," says Tavares. The curator ties his observation to "adults being too ready to patronize children," and suggests looking at architectural forms for proof. "The built environment is now the result of design processes that stem more from bureaucracy than design: lawyers, bankers, and fire brigades have more power than architects to determine the form of the designs that are to be built."
Tavares notes that "the exhibition shows how the dullest technical drawings, of the kind required for tender-package specifications, are not much different from strategy games." Play, in this case, is the curatorial umbrella that unites the show's range of installations, drawings, sketches and photographs.
Sections titled Labyrinth, Theatre, Construction, and Strategy activate the concepts of games and world-building through work by Belgian architects Renaat Braem and Louis Herman De Koninck, or Scottish architect James Gowan to demonstrate the thin line between the serious and whimsy.
While the exhibition's materials vary, the starting point for each contribution is a game or a toy. The large-scale sandpit taps into the typical sandcastle, both as an architectural form and an early step into world-building. Peepholes across the main exhibition rooms allow sights of the sandpit outside both as a reminder of a principal structure of childhood vision.
Fittingly, playfulness is key in Fernando Barroso and Mário Ramos's 1975 drawings of their student project to cover Porto with a sandscape. Akarova's photographs of puppet shows underline the role of stage and roleplay in a presentation about mythmaking, both physically and metaphorically. Scale and its shift in the child's eye are represented in Henry Lacoste's tweaking of the Notre-Dame de Paris's scale.
While fruitful and unexpected, games rely on fundamental sets of rules, not quite unlike architecture and design. Trial and error, and therefore repetition, in both cases, cement the application of such conditions, whether on the playground or the designer's sketchbook. Tavares notes that the exhibition materializes this aspect in two ways, "using repetitive patterns to build un-repetitive neighborhoods or taking advantage of differences to establish regular nuanced forms." Renaat Braem's sketch for the housing complex, Arena, from the late 1950s reflects the notion of repetition in design for cohabitation architecture and the assumption of playful colors along the way. "In each game you need a set of rules or a manual—even if you change it along the way, as always happens in architectural design," says Tavares.
At Play aims to challenge the myths around play and design, which both rely on their existing but often times pliable sets of rules to construct worlds. Building parallels between the two is another trait through the show with the assumption that the kid who is building a sandcastle today is tomorrow's architect. "Playing is a fundamental element of society, and while you can play alone, collective playing involves negotiation, tension, and communal pleasure," says Tavares. "Children learn through playing, as architects learn about their projects by playing them."
Would you like to comment on this article? Send your thoughts to: [email protected]