August 28, 2019
Bauhausmädels is a (Mostly) Wholesome Tribute to the Eclipsed Women of the Storied School
Filled to the brim with period photographs, the book depicts several dozen female Bauhäusler in various guises and often playful moods.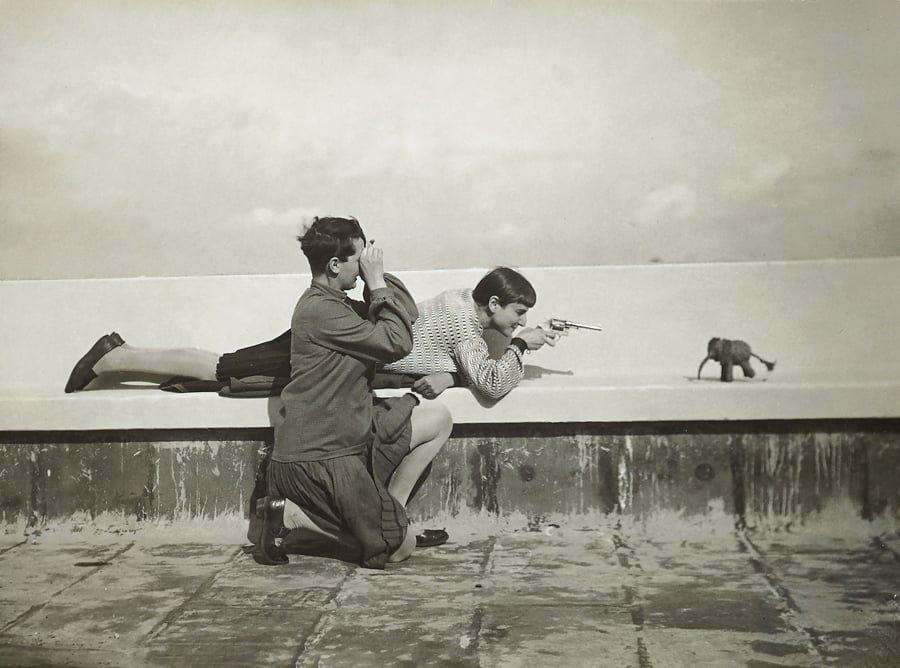 The Bauhaus may have turned 100 this year, but only in the past decade has the uglier side of the famed design school come to light. Long heralded as a progressive institution, the Bauhaus was not immune to gender biases that endured throughout the relatively liberal Weimar Republic: Male faculty greatly outnumbered their female counterparts, while many women pupils were restricted to weaving, ceramics, and other "feminine" arts.
Bauhausmädels: A Tribute to Pioneering Women Artists (Taschen, 2019) offers a more sanguine impression of the era, spotlighting scores of "Bauhaus gals" in repose or at play against the backdrop of the school's Dessau campus. In an almost yearbook-like manner, the book compiles nearly 400 snapshots and other "utilitarian artefacts," ranging from the ad hoc to the polished—Lucia Moholy's and Judit Kárász's stunning works of portraiture are exemplary in the latter regard. Interestingly, Moholy's small portfolio of nudes is unique within the collection, which could otherwise be called wholesome. For editor Patrick Rössler, this fact calls into question the Bauhaus's reputation as a hotbed of hedonism and promiscuity.
According to Rössler, the photographs depict Bauhaus women—87 in all— as being imbued with "a fundamentally emancipatory attitude," revealing them "in all their fortitude and vulnerability at the same time." And yet the paucity of substantive biographical detail indicates that Rössler is primarily concerned with relaying his notion of a modern woman. The picture, in other words, remains incomplete.
You may also enjoy "The Lesser-Known Bauhaus: Craft and Expressionism in Weimar."