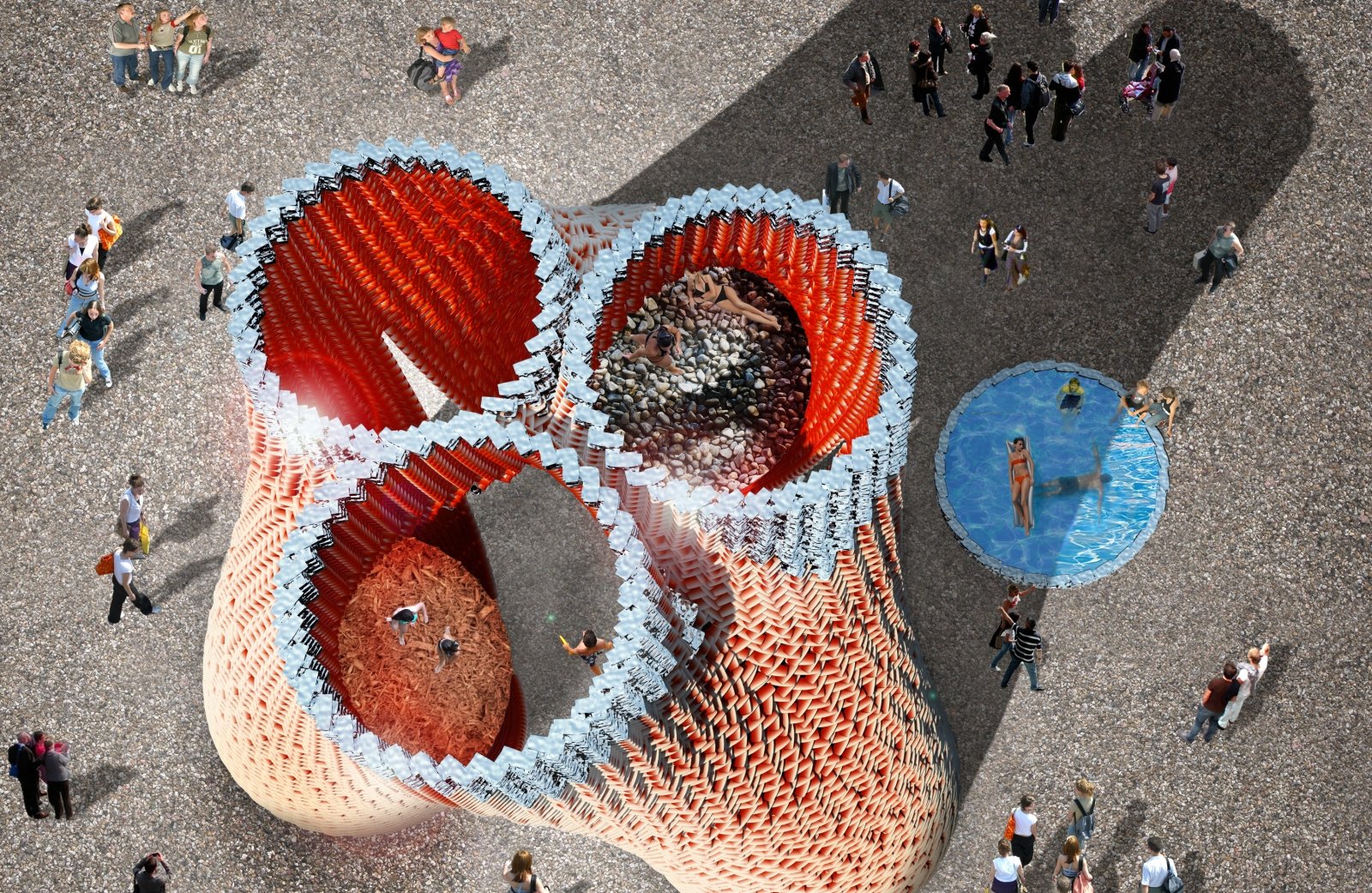 February 10, 2014
Behind The Living's "100% Organic" Pavilion for MoMA PS1
The collaborators behind 'Hy-Fi' discuss how the new pavilion is different from its predecessors.
"It all starts on local farms with waste corn stalks," says Sam Harrington of Ecovative, who will help build this year's winning entry for the MoMA PS1 Young Architect's Program. Hy-Fi, designed by the New York-based firm The Living, will be made of bricks that are entirely organic and ultimately, compostable. A good chunk of that material is corn stalks, stained clay-red with an organic dye from Shabd Simon-Alexander and Audrey Louisere. The rest is mycelium—mushroom roots to you and me—that will hold the corn stalks together as they cohere into a molded shape. The technology, developed by Ecovative in 2007, has so far been used as a packaging material. "But we love the chance to try something bold, and that's what PS1 is all about," Harrington says.
"Our project will be the first large structure made of this new material," says David Benjamin, architect and founder of The Living. "Our organic bricks are exciting because they harness the incredible 'biological algorithm' of mushroom roots and tune it to manufacture a new building material that grows in five days, with no waste, no input of energy, and no carbon emissions."
Benjamin plans to stack Ecovative's bricks up into something that looks like the intersection of three arteries—blown up a few thousand times. At the bottom, the porous blocks enclose a shaded space with seating areas laid with pebbles, grass, and what looks like straw (or corn stalks). At the top, the structure has three cylindrical openings, each with a rim that's made of the molds used to create the bricks and covered with a reflective 3M film. This non-organic component was chosen for two purposes. One, it will reflect summer light into the naturally cool interior of the structure. The second reason is aesthetic: "We wanted to acknowledge the red brick structures and glass towers of New York City, but then turn them inside out," Benjamin says."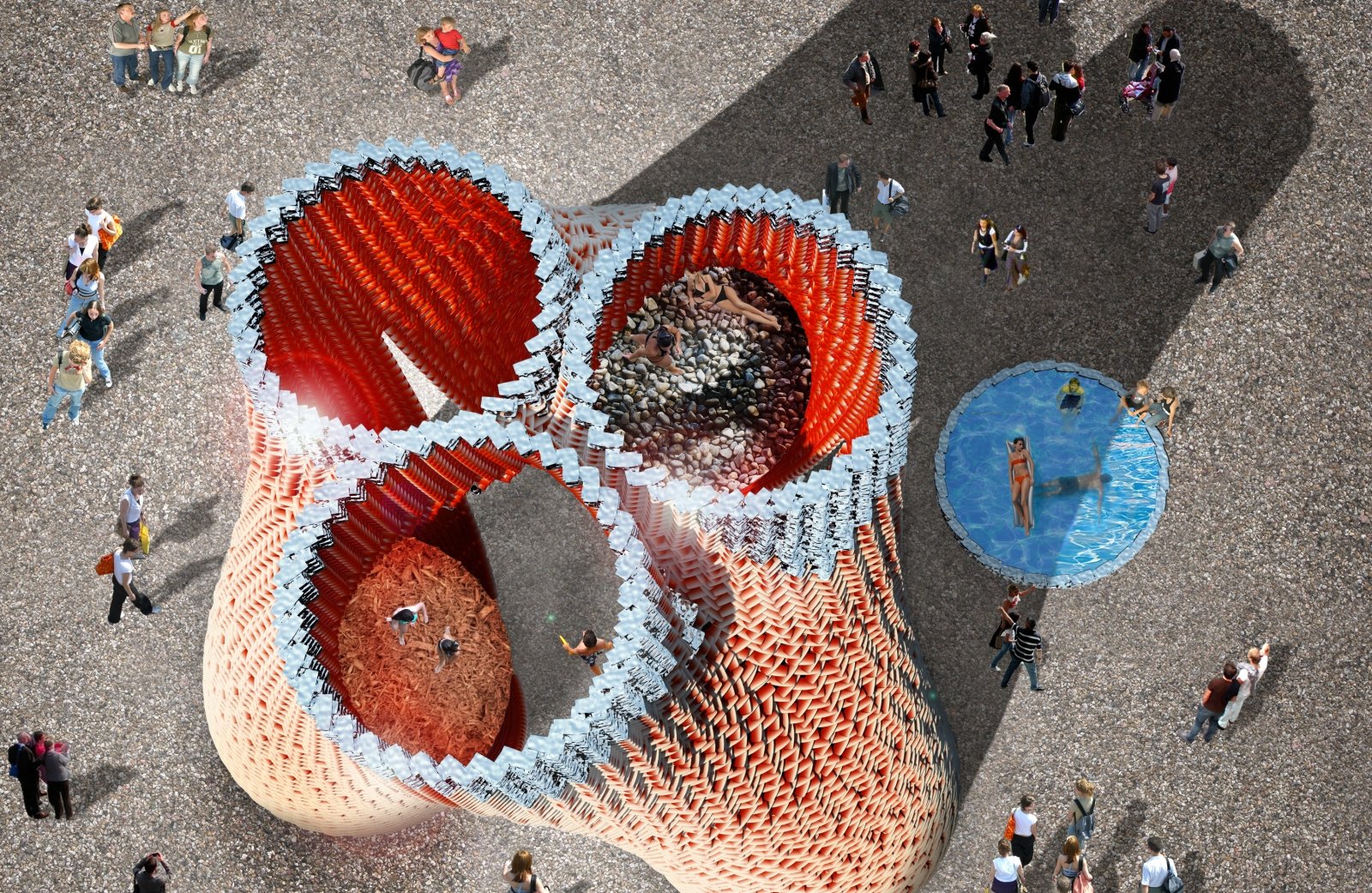 The Living will not be the first Young Architects Program winner to construct a pavilion using eco-materials. The 2013 winners, CODA, used reclaimed wood from a manufacturer of eco-friendly skateboards. The year before that, HWKN's Wendy used a nylon fabric treated with a titania nanoparticle spray that claimed to neutralize airborne pollutants.
Unlike those structures, however, Hy-Fi has an end-of-life plan figured out too. Local nonprofit Build It Green will compost the bricks and turn them into fertilizer. "Our design involves working at vastly different scales simultaneously—from cultivating microscopic root structures that bind the bricks together, to redefining global supply chains of building materials," Benjamin explains.
Harrington agrees, saying that although Ecovative has built at architectural scales before, Hy-Fi represents a new challenge and opportunity: "We've done some spectacular exhibition work in the past…[b]ut Hy-Fi at PS1 is really taking things to the next level. We hope this bold tower will inspire architects to dream big about the next generation of biomaterials."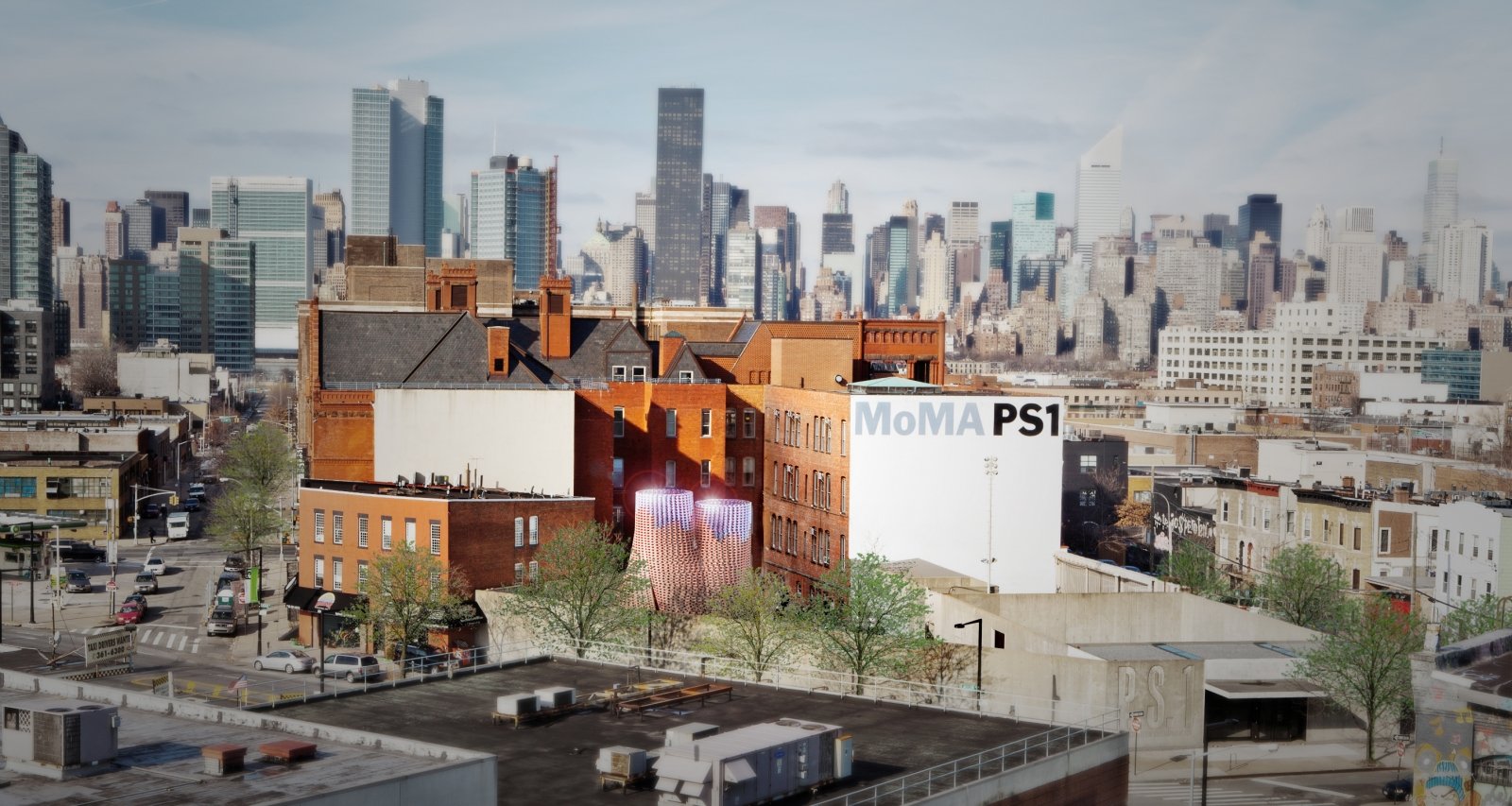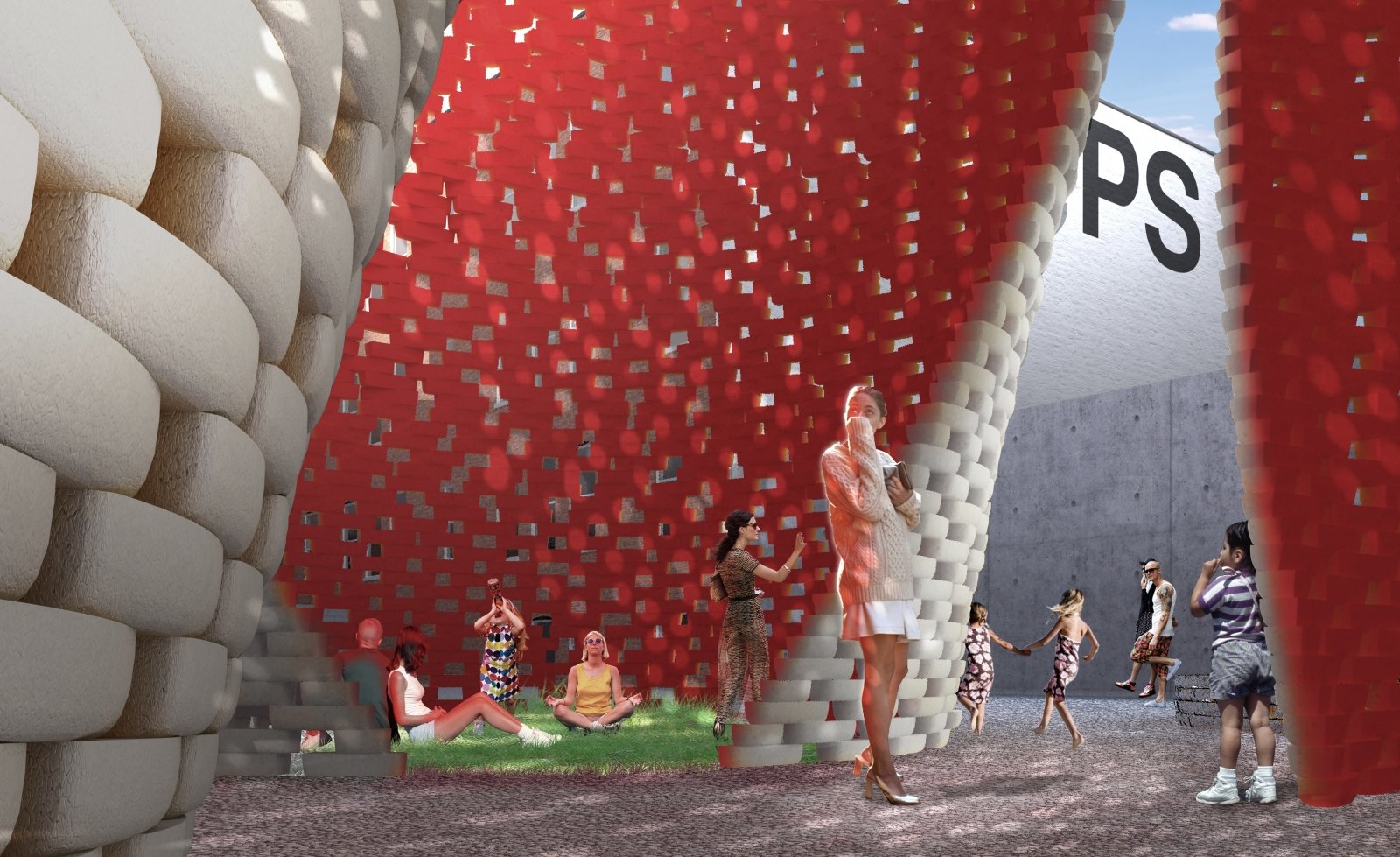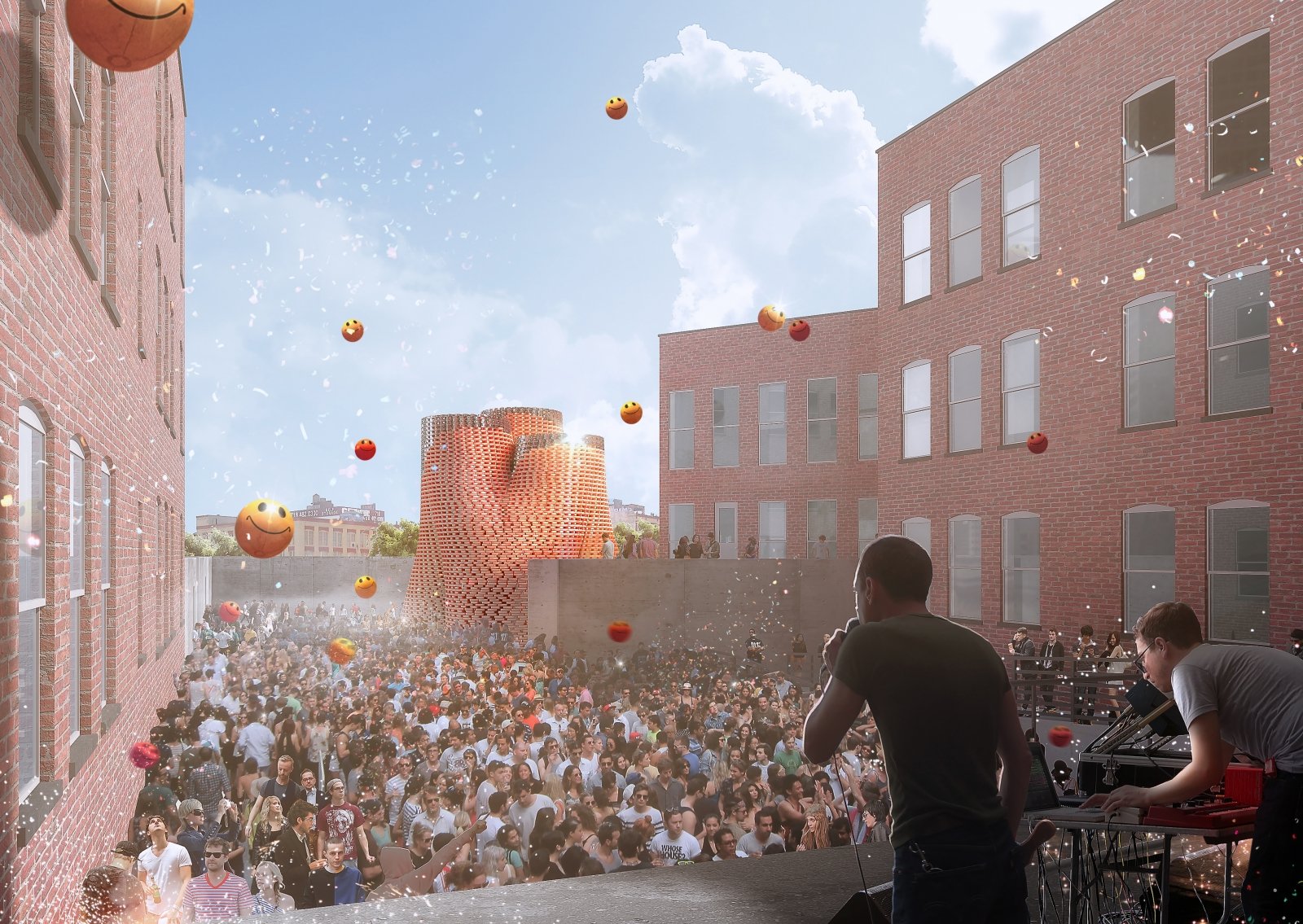 Video produced and directed by Brooklyn Digital Foundry