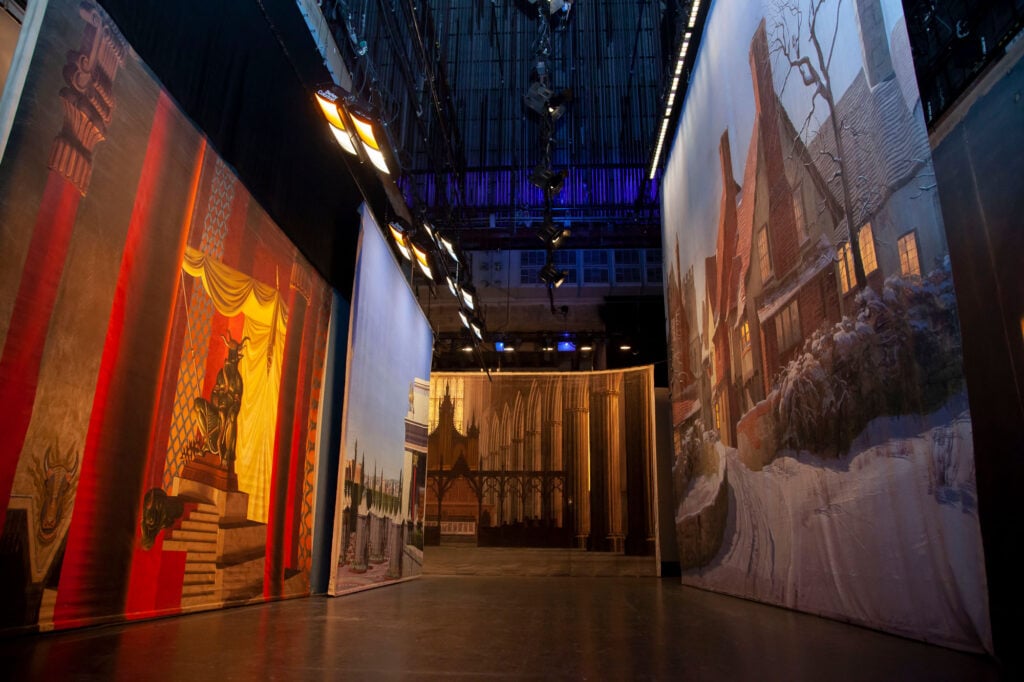 May 20, 2022
Behind the Scenes of Hollywood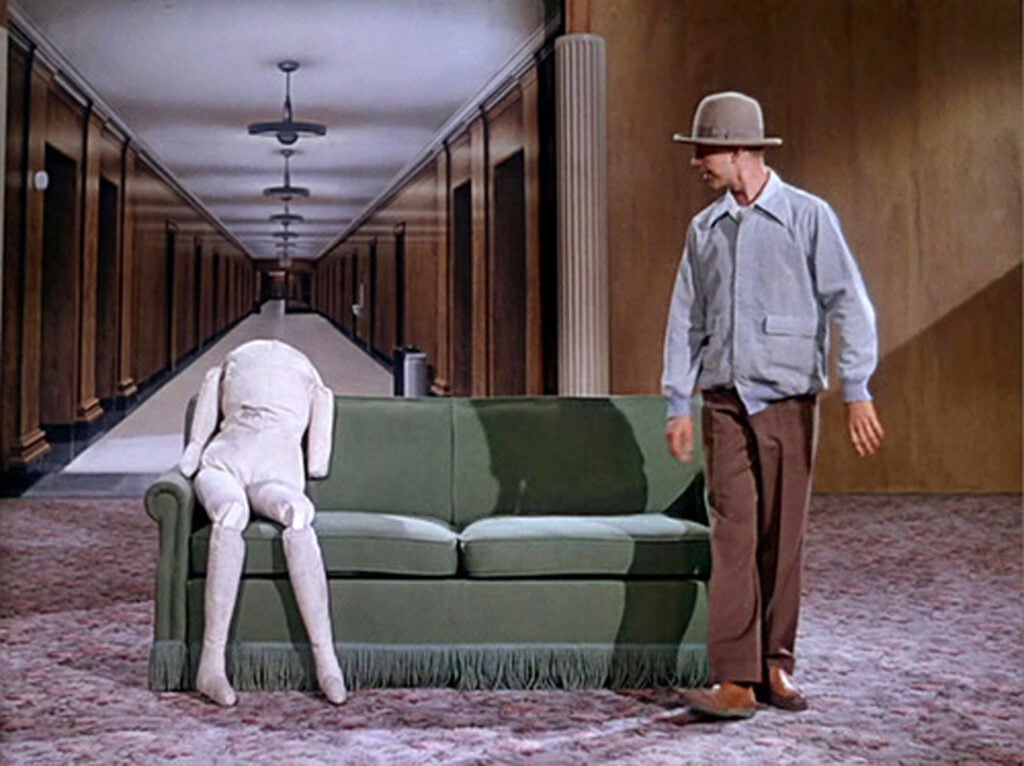 Tospotlight the uncanny craftsmanship of film-industry background imagery, Art of the Backdrop presents a spellbinding display of 22 scenic backdrops created for films from the 1930s to the late 1960s. The collection includes images of the giant presidential faces of Mount Rushmore, Ben-Hur's Rome, the Von Trapp family's Austrian Alps, and Gene Kelly's Paris. In addition to the immersive visuals on large-scale canvases lining the museum's galleries, the show includes elements like interactive video reels and atmospheric soundscapes conjuring the sound effects of the original films. Visitors can read true stories behind the making and use of each backdrop. "It is miraculous that these historic monumental paintings were not lost forever, as so many Hollywood treasures have disappeared," says Lippman, who cites a CBS Sunday Morning segment about a Hollywood campaign to preserve scenic backdrops as the genesis of the show's concept. Scores of scenic backdrops have been tucked away in the basement of MGM's studios for decades; now a small group of Hollywood insiders are fighting to preserve these iconic, albeit uncelebrated, works of art.
Art of the Hollywood Backdrop is co-curated by Thomas A. Walsh and Karen L. Maness, both theater-and-film-industry lifers who share a passionate interest in preserving this part of film and theater history—an artistic practice that becomes increasingly archaic with each new technological advance.Walsh, a production designer who began his career as an apprentice prop-maker and scenic artist in Hollywood, has won several Emmy awards, the Art Directors Guild Excellence in Production Design Award for his work on Desperate Housewives, and has worked on Tony Award–winning Broadway productions and Academy Award–nominated films. He's also a founding co-chair of the Art Directors Guild Archives and Research Library and the Art Directors Film Society. Landscape painter, author, and professor Maness specializes in the "ephemeral moments of exchange" that fuel human stories. She co-authored the accompanying catalog The Art of the Hollywood Backdrop, a definitive history of the craft filled with tales of competing art departments, dynastic scenic families, and artistic origins stretching back to the films of Méliès, Edison, Sennett, Chaplin, and Fairbanks. As an assistant professor of practice at the University of Texas at Austin, Maness advocates for the mastery of physical painting skills to communicate fluently in physical, virtual, augmented, and mixed realities. She's also Director of the University's Texas Performing Arts Hollywood Backdrop Collection, which loaned twenty backdrops from its collection for the exhibition. In addition to the backdrops from Texas, two more are on loan from the Academy of Motion Picture Arts and Sciences in Los Angeles: a backdrop from 1952 smash hit Singin' in the Rain and the tapestry backdrop from 1938 film Marie Antoinette, which was reused in 1959 for the auction house scene in North by Northwest.
"These monumental paintings were essential to moviemaking for almost a century and were never meant to be seen by the public with the naked eye," says film critic and historian Leonard Malton. The rare opportunity for movie buffs and laymen to wander among the actual larger-than-life backdrops from their favorite films is as irresistible as it is dreamlike: Imagine, like adventurous, amorphous children's book hero Gumby, walking into a world you both know and don't know. It's a welcome kind of virtual reality. And for the dozens of studio artists featured in the show, it's a well-deserved nod to the work that made these movies feel that much more like real life.
Would you like to comment on this article? Send your thoughts to: [email protected]