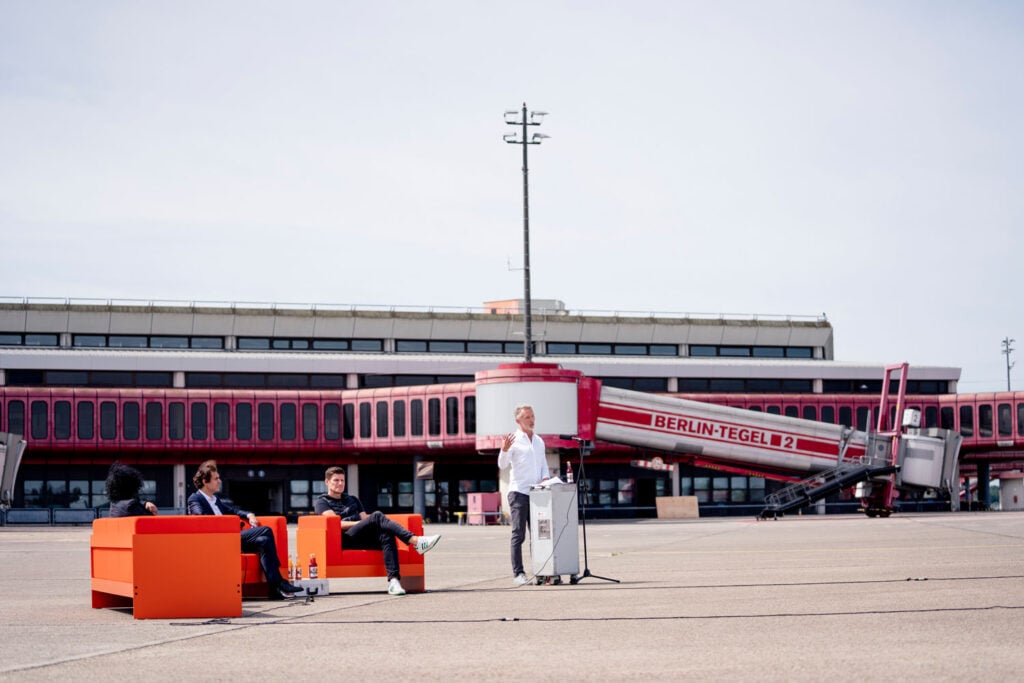 September 1, 2021
In Sites Around Berlin, a Conference Raises Questions About the Future of Cities
To address these issues, the conference brought together a range of speakers—architects, researchers, mayors, scientists, artists, activists, technologists, businesspeople, and philanthropists— in a combination of live talks and remote appearances, all of which were live-streamed. The event was titled "Metropolis: The New Now," but bears no relationship to this publication. Physical attendees were rewarded with entry to intriguing sites across the city, including an abandoned theme park, a former state-owned graphite factory, and the GDR's gargantuan Department for Statistics. Several of the locales are confronting questions about their own redevelopment and acted as vehicles to address wider questions about how cities could and should be made and remade.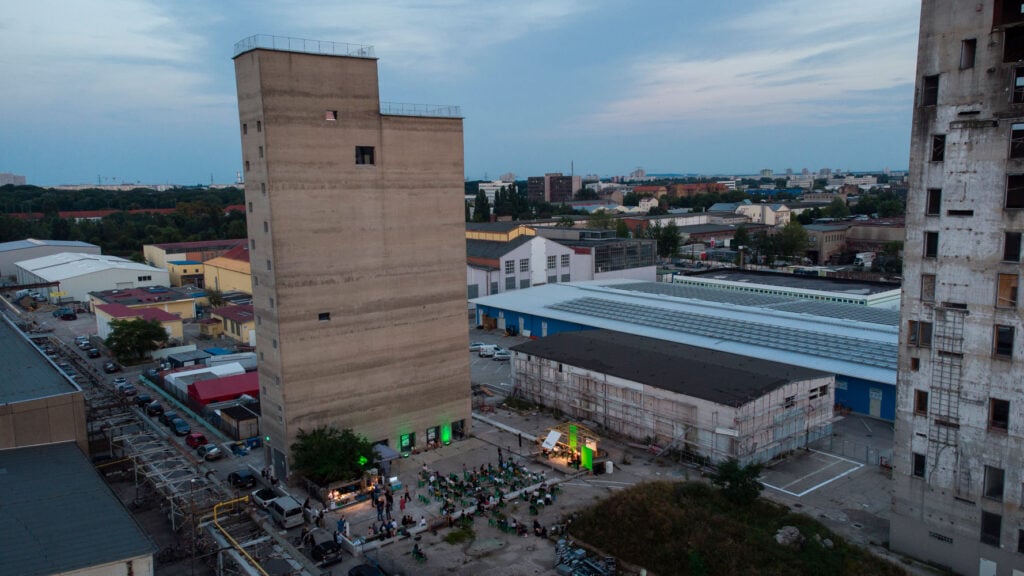 A thoughtful range of discussions made it clear that the answers to all these questions are interconnected. Lesley Lokko, architect and co-founder of the African Futures Institute in Accra, spoke to Caroline Nevejan, Amsterdam's chief science officer, about how the restoration of shared daily rhythms and opportunities for interaction in the urban realm could help resolve some of the tensions that have emerged in this contradictory era of extreme isolation and digital interconnectedness, helping revive the appeal of city life. Copenhagen-based Dorte Mandrup, who is creating a new Museum of Exile in Berlin, and Johannesburg-based Sumayya Vally, whose design for this summer's Serpentine Pavilion in London draws on structures used by migrants to the city, discussed the importance of public space that is inclusive in both obvious and less tangible ways – not just officially public but actively welcoming to all. A panel led by Charlotte Malterre-Barthes, assistant professor of urban design at Harvard's Graduate School of Design, debated the idea of a global moratorium on new construction while we work out what to do with the structures that already exist. Architect Elizabeth Diller argued that: "Space is fundamentally public, and our job as citizens and architects is to defend and reclaim that space."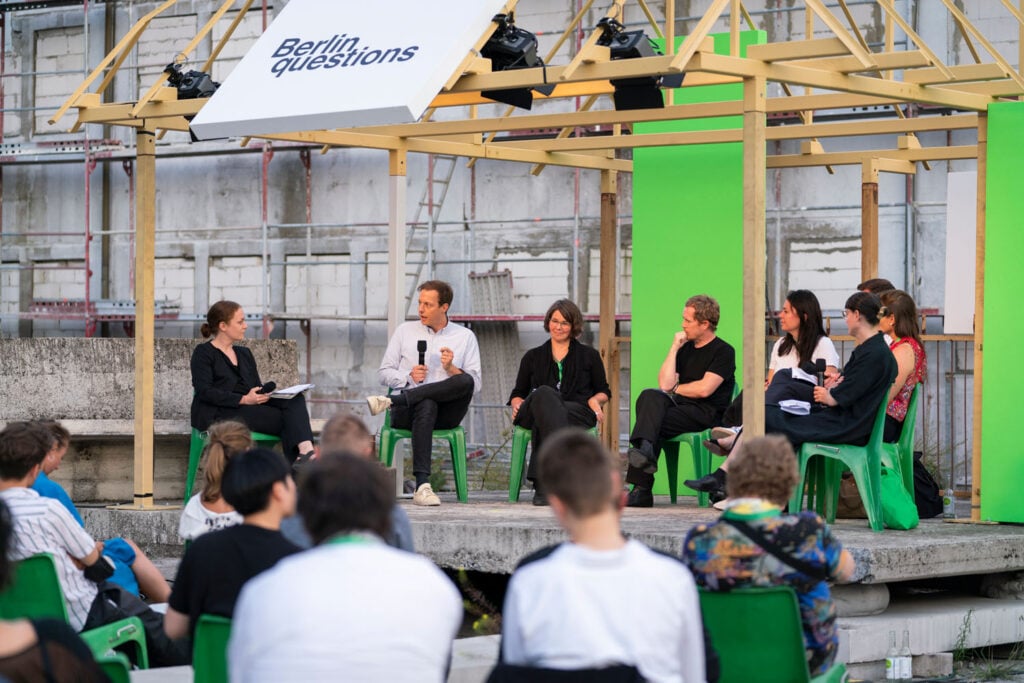 More frustrating were the contributions made by city mayors. Leaders of cities from as far afield as LA, Jakarta, Seoul, Buenos Aires, Nairobi, and Freetown, and as near as London and Zurich, provided almost exclusively anodyne statements with no fresh insights or room for challenge or critique. Their uniform lack of new ideas only demonstrates the barriers a conservative political establishment wedded to media-friendly soundbites poses to solutions around the world. The absence of contrarian views—experts in construction, finance, retail, logistics, energy, and resource distribution, for example—was also conspicuous, as working towards a sustainable, equitable future will undoubtedly require broad engagement across all sectors.
After all, the challenges we face are not merely technical, but political. My brief discussion behind the scenes with Michał Andrzej Olszewski, the deputy mayor of Warsaw— the only politician apart from Müller speaking in person—highlighted a familiar schism between the city's authorities and Poland's national government when it comes to matters ranging from COVID to the environment. The question remains not whether the metropolis itself can hold, but whether society as a whole can hold firm while acting swiftly, decisively, and collaboratively to tackle the threats ahead.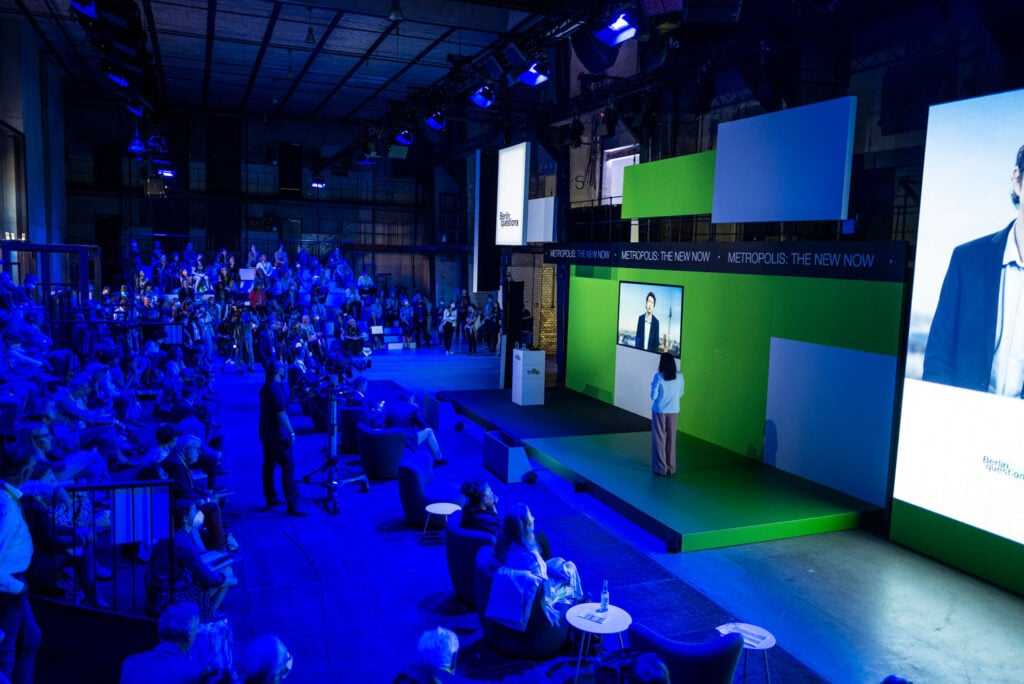 Would you like to comment on this article? Send your thoughts to: [email protected]