July 22, 2022
Exploring the Sculptural in Bernd and Hilla Becher's Photographs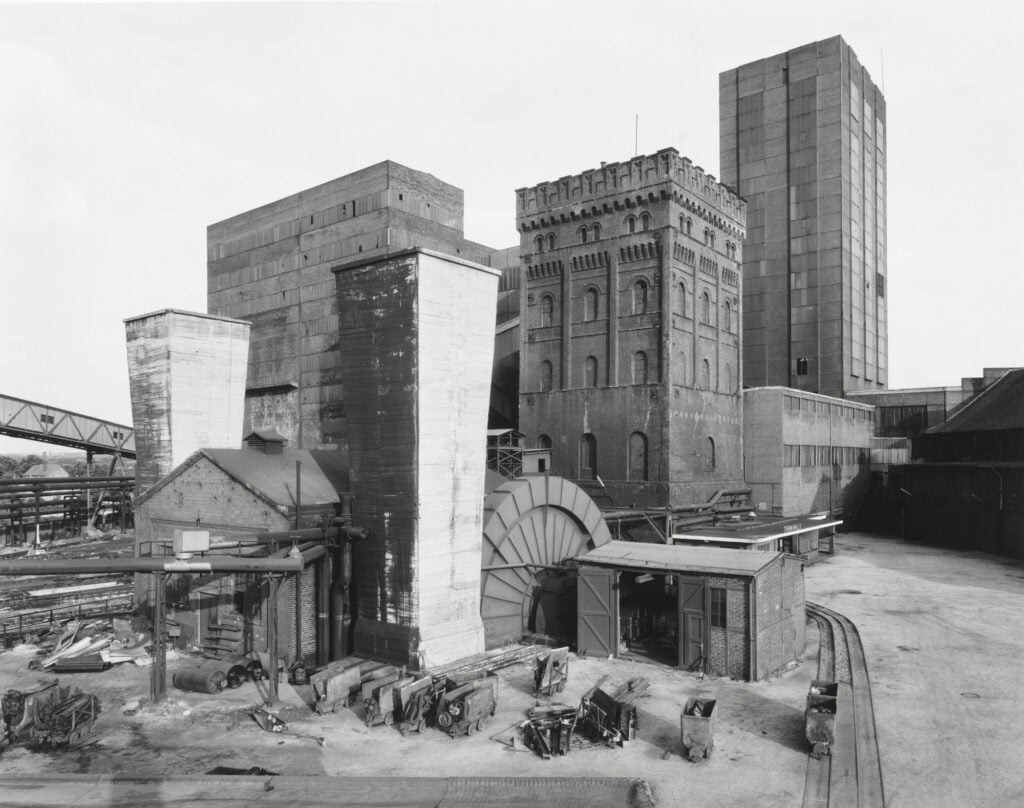 The Metropolitan Museum of Art's new namesake exhibition, on view through November 6, 2022, encapsulates Bernd and Hilla Becher's fascination for their subject matter, and their urge to photograph what life provided them. Rather than lush Alpine hills or curvaceous bodies, the objects of this drive were steel and concrete emblems of a turning point in western history. Dilapidated by two world wars and fueled by an industrialist zeal, the landscape surrounding the couple was far from attractive to most photographers. A palatable kind of beauty did not make it into their frame—rather they peeled the outer layers of looking to recognize the veiled beauty of these overlooked structures. The Bechers' images might require more patience to internalize than those by their contemporaries, but they promise poetry in repetition, geometry, and texture.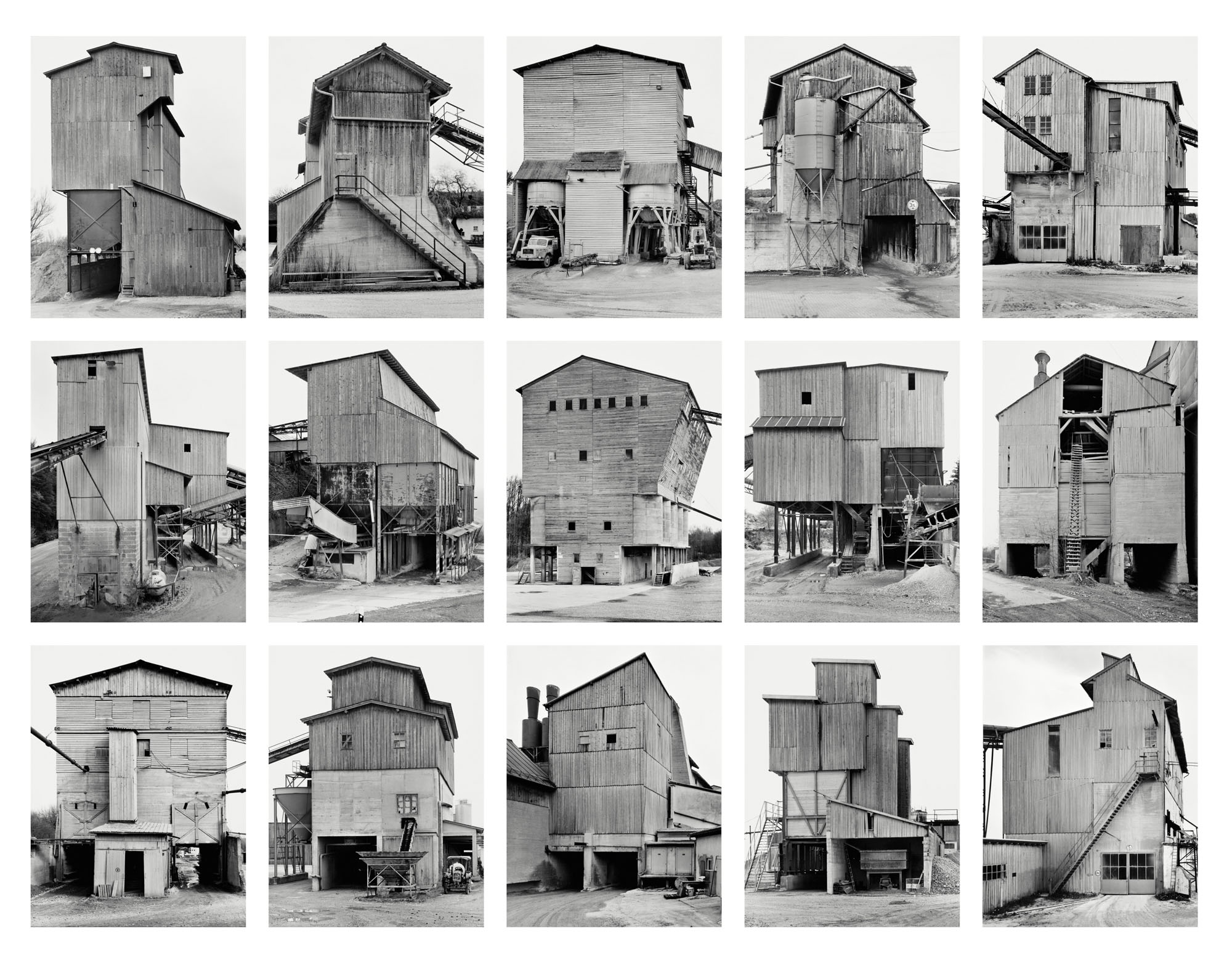 Touring the show, which opens with a 1983-dated singular image of a bulbous water tower from Verviers, Belgium, each black and white series' grid formation yields their own architectural rhythms, enveloping the viewer with a hallucinating experience of geometry, form, and seriality. In this sense, the photographs are micro pods of Modernist architectural forms, orchestrated into macro juxtapositions of Minimalist rhythm within their grid compositions. In the context of a large retrospective in which adjacent walls hold variations of these grids, the work feels Conceptualist and of the present.
The late couple's first American retrospective since 1974, the expansive show includes over 200 of their artworks and one work each from their close friends Carl Andre and Sol LeWitt who were similarly committed to revealing geometry through repetition. Six categories break down the couple's five-decade career, such as Framework Houses which assumes the triangular form of mid-century German housing format or Zeche Concordia, dedicated to images of a coal mine in northwestern Germany, which the couple continued to photograph for three years in the late 1960s. Of these categories, Typologies embody their grand oeuvre of industrialist architecture photography which led them to win the Golden Lion at the 44th Venice Biennale in 1990. Interestingly, the prestigious award was not handed to the artists, who were also professors at the Dusseldorf School of Photography, for their work in photography, but rather for their contribution to sculpture.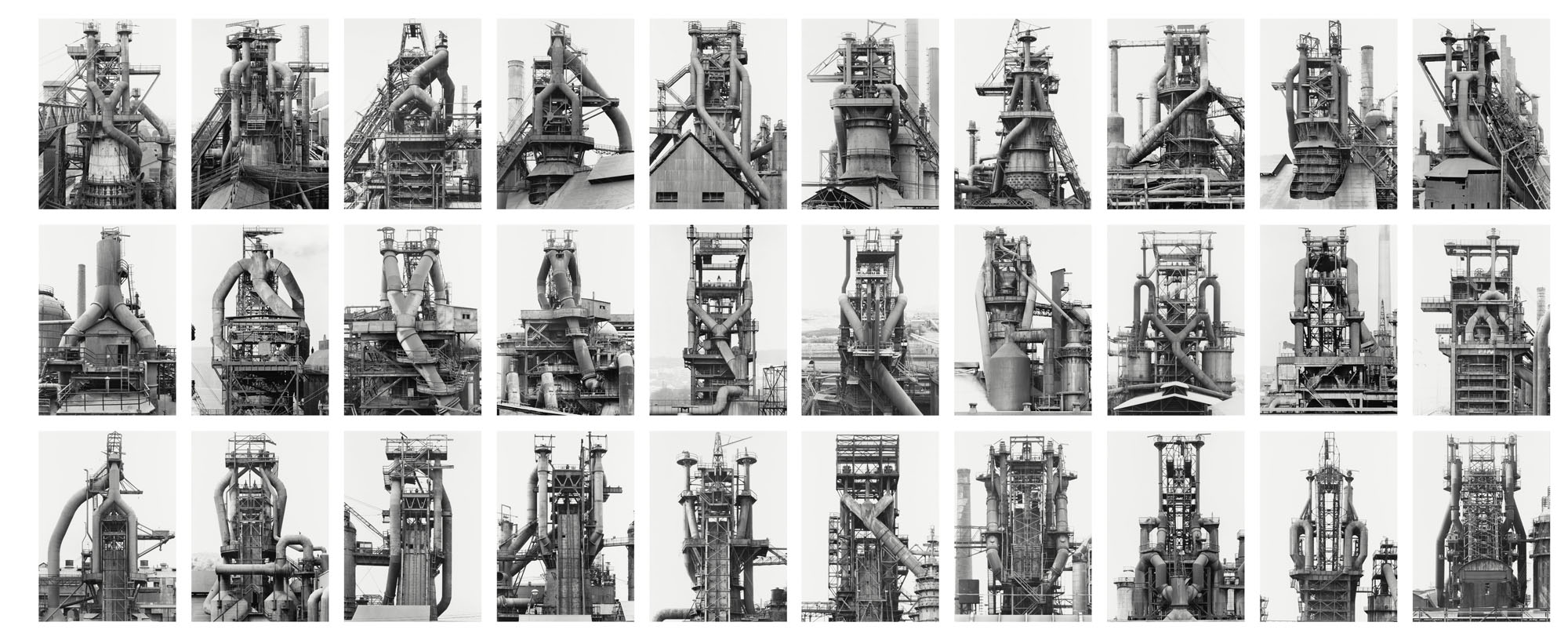 The Bechers used a large-format view camera and shot their subjects during cloudy days to avoid extreme shadows on the facades. A fifteen-frame gelatin silver print series, titled Water Towers (New York, United States) (1978-79), shows water tanks perched on New York rooftops, symbols of American urbanism and even popular culture. The other fifteen images in Grain Elevators (United States, Germany, and France) (1982-2002) are united not in their geography but rather in their cylindrical form—all erected with a rounded heft, silos are elegant and bodily, unexpectedly bridging architecture with sculpture.
---
Bernd and Hilla Becher is on view at The Metropolitan Museum of Art through November 6, 2022.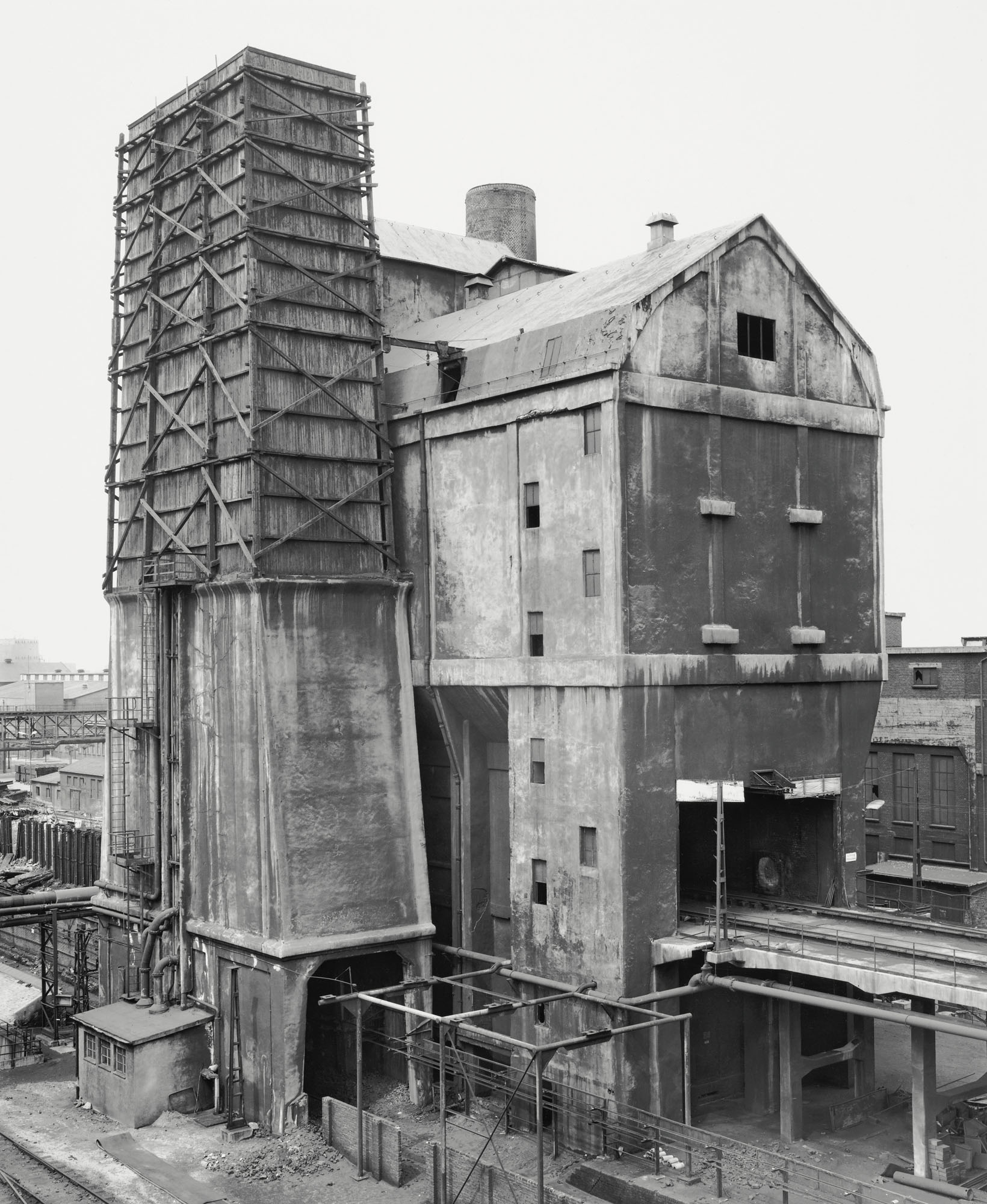 Would you like to comment on this article? Send your thoughts to: [email protected]