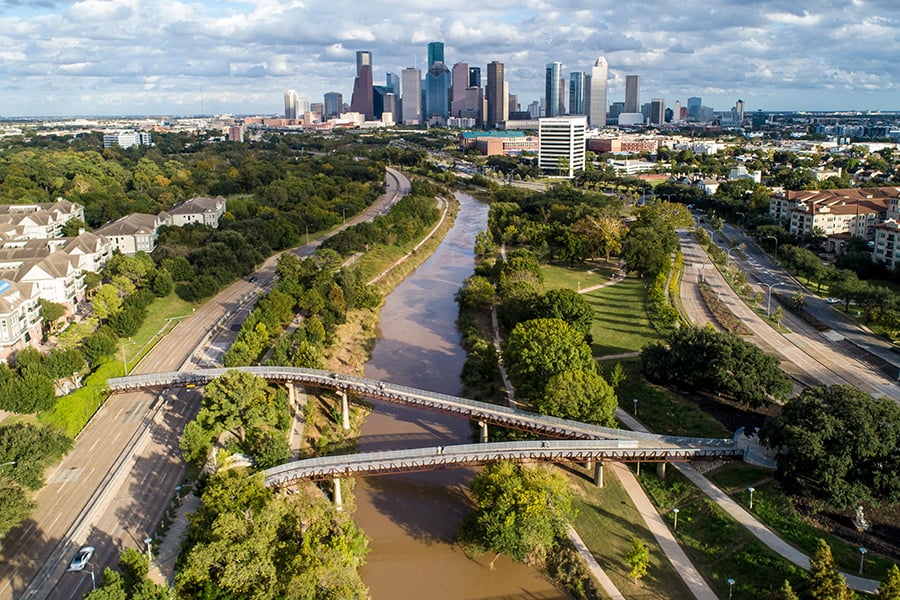 May 14, 2021
Biden Must Not Miss the Chance to Build Back Greener
A group of architecture, engineering, and construction firms call on the Biden administration to use the Build Back Better program to raise the bar on the industry's sustainability.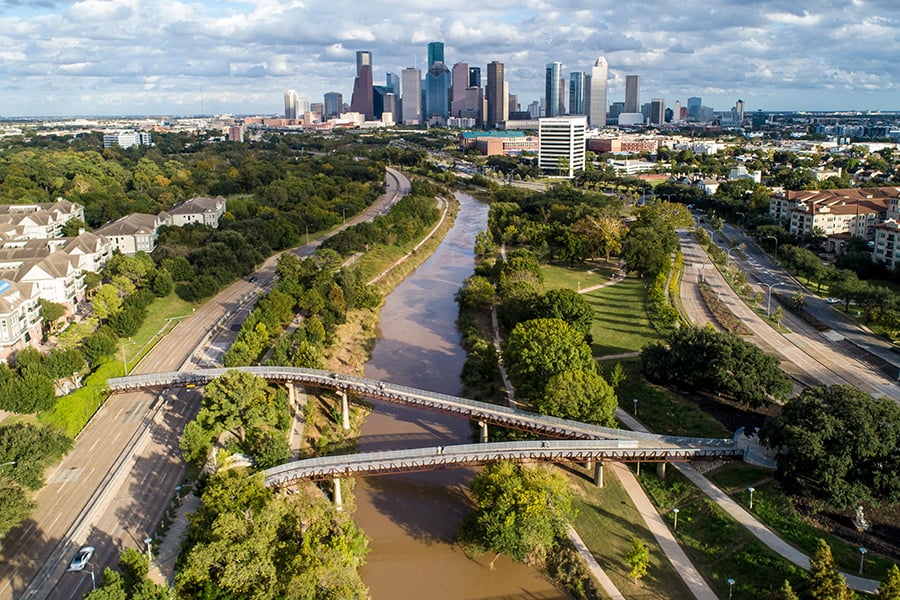 ---
An ad-hoc association of over 250 architecture, engineering, and construction firms calling itself The AEC Leaders recently penned a letter to the Biden-Harris Administration hoping to weigh in on the environmental challenges our country faces, and the potential opportunity the administration's Build Back Better plan poses to move the country's construction industry in a more sustainable direction. With billions of dollars on the table, the administration's plan could shift the way this country builds for a generation or more, and industry leaders who have been pushing for more sustainable design are eager that this opportunity is not missed.
"With an Administration that is prioritizing climate action and environmental justice, we see the opportunity to transition to a low-carbon economy, something that many of us have been working on for decades but has now hit the mainstream," says Kjell Anderson, director of sustainable design at LMN Architects, one of the signatories influential in drafting the letter.
Pauline Souza, partner at WRNS studio, another key signatory, agrees that the time is right for the industry to weigh in on policy. "With the urgency upon us, we believed our collective voice and individual deep experience might serve as a reference as the administration shaped their strategy and policy details toward positive climate action," she says.
The letter's recommendations are focused on expanding agency rule-making, making sure the federal government's own buildings are sustainable, investing in existing buildings and infrastructure, and developing comprehensive sustainability standards. The AEC industry is looking for leadership on climate, but perhaps more importantly, they are looking for clear and consistent standards and guidelines.
"The Federal government is not only one of the largest building owners in the US, but can also take AEC industry policy successes and codes from states that have experimented and make them consistent across the entire country and economy," explains Anderson. "States are the testing grounds for policy ideas; when enough testing has been done these policies can be spread more uniformly, providing consistency between states and reducing costs."
If anything, the letter shows that AEC firms are decades ahead of their clients in terms of sustainability, especially when their clients are governmental institutions hamstrung by outdated standards, tight budgets, and cost-benefit analyses that do not factor Earth's habitability into the equation. The core request of the letter is that the federal government use its extraordinary regulatory authority, purchasing power, and position as a building owner to shift the industry's baseline, making sustainable building no longer the exception, but the rule.
"When leadership sets the expectation and standards, industry and practitioners always meet the challenge," says Souza.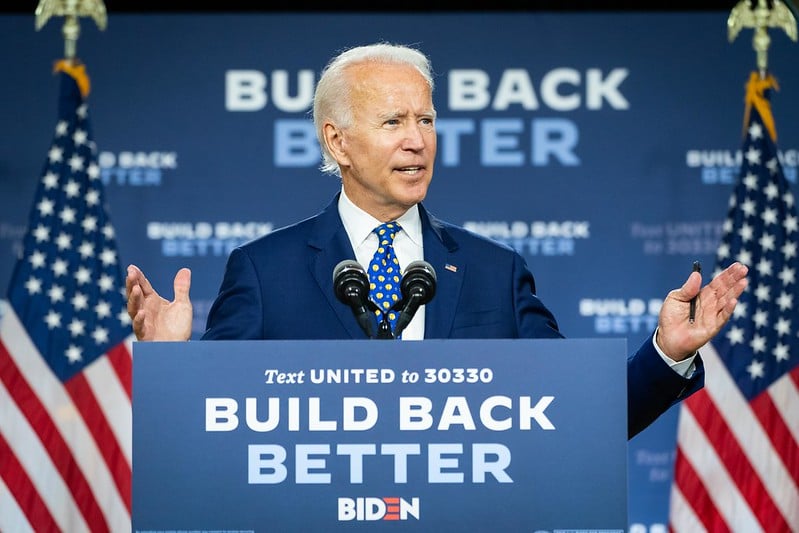 ---
In its capacity as a real estate developer, building occupant, and client, the federal government and its many agencies must put sustainability, both in terms of embodied carbon and building performance, first. That means revoking Trump's classical buildings mandate, closing loopholes to existing sustainability requirements, and establishing higher sustainability standards for the GSA. The letter suggests using IGCC/ASHRAE 189.1 and/or the Zero Code Renewable Energy Appendix to the 2021 International Energy Conservation Code as the minimum. For existing buildings and spaces where the government is a tenant, steps should be taken to improve building performance.
The letter stresses the importance of rehabilitating the nation's existing building stock. The Biden Administration's plans to focus money and energy on improving and rebuilding what already exists is the right move from a sustainability perspective. The letter agrees, offering specifics such as using tax credits, stimulus money, and federal grants to support rehabilitating existing commercial, residential, and historic buildings with a strong emphasis on schools; creating a job training corps for the rehabilitation trades; and offering municipalities support in converting existing commercial buildings into residential spaces. The letter also suggests that the EPA use advanced carbon modeling to set higher performance standards for existing buildings.
Steps also must be taken to improve the climate resilience of vulnerable communities; the letter suggests that HUD develop guidelines for resilient housing and open up new funding sources for building resilient housing and making existing housing resilient. FEMA should also update their flood maps, revise the national flood insurance program, and take the effects of wildfire on air and water quality into account for disaster preparation.
The letter proposes that the federal government should use its regulatory powers to establish clearer guidelines for sustainable design and a greater degree of material transparency in the building industry. The signatories suggest directing DOE to create a standard definition and model building codes for Carbon-Smart and Net-Zero Carbon buildings, creating a standardized approach to efficiency, electrification, energy storage, demand response, EV-integration, renewable installation, and embodied carbon accounting. On the transparency front they suggest developing federal standards for ingredients and environmental impact transparency and using Carbon Leadership Forum's average embodied carbon baseline as the minimum standard for building products, they also suggest selecting a similar standard to ensure forest products used on federally funded projects are sustainable.
Read the full letter here.
---
You may also enjoy "Future100: Students Investigate Sacred Space"
Would you like to comment on this article? Send your thoughts to: [email protected]
---
Register here for Metropolis's Think Tank Thursdays and hear what leading firms across North America are thinking and working on today.