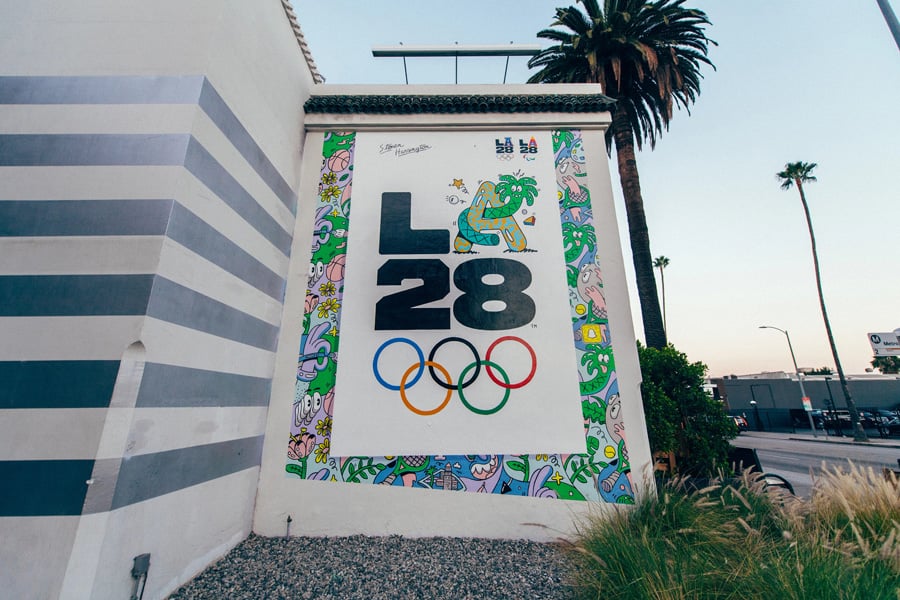 July 30, 2021
Q&A: Brence Culp and Nurit Katz on the Sustainability Vision for LA28
Built on a radical reuse strategy, the plans for the 2028 Olympic and Paralympic Games will leverage Los Angeles's existing sports venues and facilities.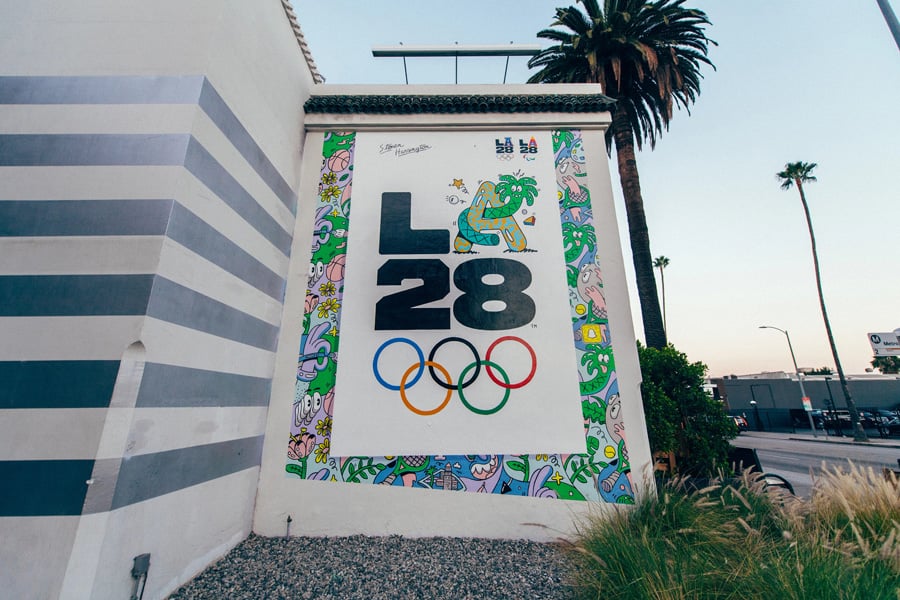 ---
In September 2017, the International Olympic Committee (IOC) made a historic decision, simultaneously awarding the 2024 Olympic Games to Paris and the 2028 Games to Los Angeles. Following the strategic direction of the IOC (most recently updated and outlined in the Olympic Agenda 2020+5), both cities presented sustainability-focused visions for their events during the bidding process, and LA28's environmentally conscious program continues to take shape.
Driven by a radical reuse strategy, the plans for LA28 leverage the city's existing facilities, taking the focus off of building and allowing for a human- and community-centered approach to the event's planning and delivery. To explain more about the sustainability vision for the Games, Brence Culp, chief impact officer at LA28, and Nurit Katz, chief sustainability officer for UCLA, answered a few questions for us.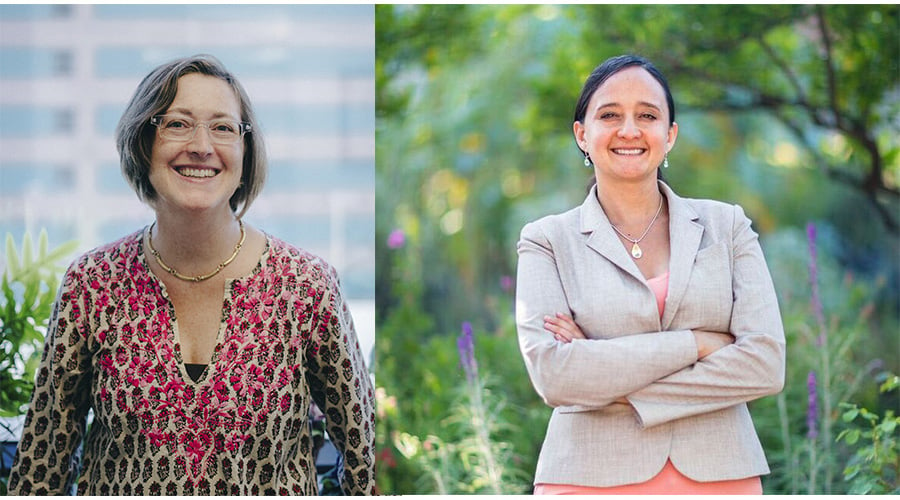 ---
Lauren Volker: You were both part of the sustainability and legacy committee for Los Angeles's bid to host the Olympics. What was that experience like?
Brence Culp: It was probably five years ago or so when we began really thinking in earnest about how we could implement a super environmentally and economically and socially sustainable games in L.A. Back at that time, we were even thinking whether it was right for the city of Los Angeles to develop an Olympic village, as is often done in other cities. We realized talking to Nurit and many others many stakeholders across the city that what is right for Los Angeles is to use the existing world-class facilities we already have. Our first major decision was really to make a firm commitment to use UCLA as the athlete's village. We realized at that time that the most sustainable venue is the one that you don't have to build.
Nurit Katz: There was a really good synergy between the goals of LA28 and the goals of UCLA in terms of sustainability. We were able to really collaborate and think about how our existing sustainability initiatives, where we would be by the time of the Olympics, and how that could really complement the strategy for the Olympic games. For example, UCLA has a comprehensive green building program as part of our policy. So many of the facilities that will be part of the athlete's village will already have LEED certification. We have over 52 projects that are LEED certified and 16 of those are Platinum.
---
LV: What made the bidding process for the 2028 games different from previous bids?
BC: Instead of focusing on building, which is what many bids do, we decided that the LA28 games would be an opportunity to focus on people and leave a human legacy. We could use our creativity and energy to design a plan to fit our community, create a shared experience across neighborhoods, celebrate the culture that's so unique to L.A.—and ultimately make our community proud to host the games through experiential initiatives around, for example, equity and inclusion. That was really pivotal for us and distinguished us in the bidding process. And honestly, it was a little bit risky because we weren't sure that it was what was expected—but we knew it was what is right for L.A.
LV: We often hear the term "radical reuse" in conjunction with the plans for the 2028 Olympic and Paralympic games. Can you describe this concept?
BC: Because L.A. is built already to host a sustainable and a low-risk Olympic and Paralympic games, we realized that we could lean in on this concept of radical reuse, which is radical simply because it's not often deployed to host games. It really means leveraging the best our city has to offer in all of the facilities that are needed to host an event of this magnitude. So not only stadiums and arenas, but also training facilities and residences like the beautiful athlete's village that will be at UCLA.
Hosting the games in this way drastically reduces our environmental impact and our carbon footprint and allows us to focus on the experience and the inclusion of people in our community. This anchoring principle of radical reuse is fully embedded in the way we have planned to host the games through partnering with venue partners that are already implementing their sustainability practices in the ways they operate their venues.
And it then extends through other areas of sustainability planning like procurement. How can we use materials that already exist? How can we make sure that when we're done using those materials, they can be reused or responsibly returned to the environment? We're working with what we already have and making sure anything additional we need to bring into the project can be responsibly reused afterwards. It's that simple.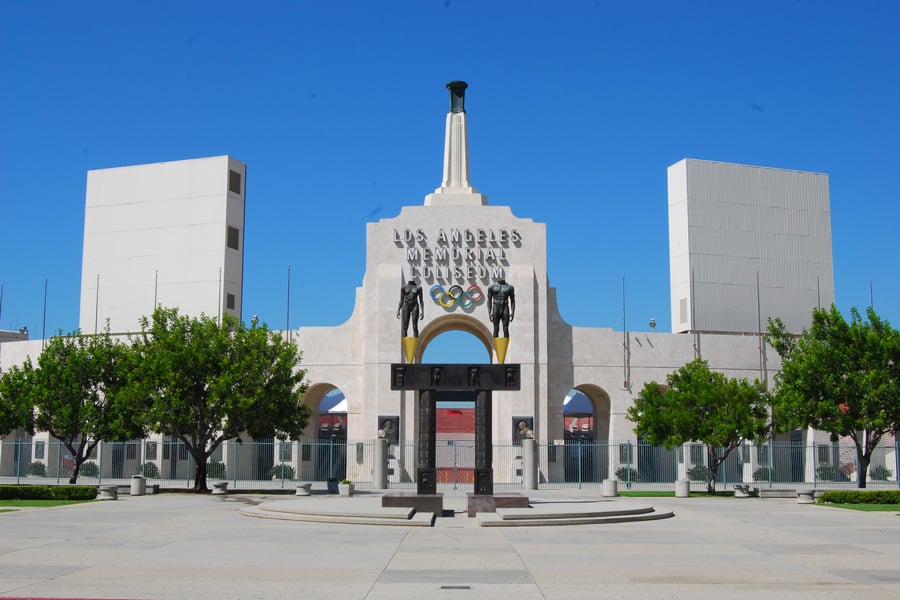 ---
LV: How do you think Los Angeles's approach to the 2028 games will impact planning for future host cities?
 BC: From our perspective, I would say that Los Angeles creates an opportunity to possibly set a new standard for delivering Olympic and Paralympic games in other cities in the future in a way that's more fiscally responsible and also a way that's more environmentally sustainable. And we're excited about that opportunity because we've seen how powerful the games can be when done right. We see the positive effects of the 1984 games in our own city and the excitement leading up to 2028 and how the games really can bring communities together. If we can, through this process, figure out a way to make it possible for other cities to host in a way that's easier, less expensive, less risky, more environmentally sustainable, that would be an amazing legacy to leave for them movement.
Our goals for L.A. specifically are to continue looking for ways to leave that human legacy and to inspire and engage the next generation of Olympic and Paralympic fans. This will be the first time L.A. has hosted the Paralympic games, and that alone creates really an incredible opportunity to expand awareness and also understanding and inclusion of people with disabilities. We're starting now with our resources to invest in opportunities for young people to play sport. We've dedicated $160 million for youth sports across Los Angeles. We can start with those giving back opportunities because we're not focusing on building things.
NK: I love this focus on community equity, diversity, and inclusion. You know, I think this Olympics really does have a potential to set an example and leave a real legacy on the sustainability side. Interestingly, some of our most successful and award-winning programs at UCLA, which are on sustainable transportation, actually began around the 1984 Olympics in preparation for handling the volume of traffic that was going to be coming to the campus.
I'm sure that this Olympics will also spark innovative ideas throughout the city, and then beyond. As one of the largest metropolitan areas in one of the largest economies in the world, Los Angeles really does serve as an example. I'm really excited to see those ripples of impact from this Olympics.
This is an excerpt from Metropolis's Deep Green episode "Can the Olympics Be Sustainable?" To listen the full interview and learn more about LA28's planned venues and sustainability measures, visit metropolismag.com/deep-green-podcast.

You may also enjoy "The Annual Role Models Contest Showcases Student Prowess in Healthy Materials"
Would you like to comment on this article? Send your thoughts to: [email protected]
---
Register here for Metropolis's Think Tank Thursdays and hear what leading firms across North America are thinking and working on today.