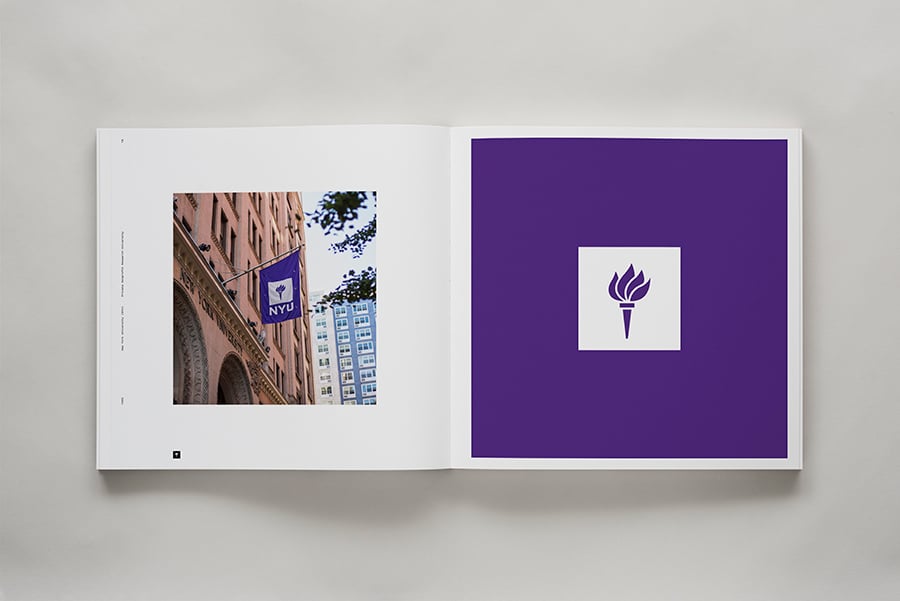 January 4, 2018
Legendary Graphic Design Firm Chermayeff & Geismar & Haviv Is Releasing a 60-Year Monograph
The New York firm, founded in 1957 and still in operation, has produced many iconic logos for corporate America.
As with many forms of design, graphic identities are ubiquitous and invisible. Despite the important role they play—specifically, lending a single visual signature to a sprawling corporate entity—it usually takes a book like Identity: Chermayeff & Geismar & Haviv to remind us how those identities are made (and who makes them).
This new tome comes from Standards Manual, the Brooklyn-based independent publishing imprint that has carved out a niche purveying compendiums of graphic design, including graphic standards systems for a plethora of organizations (Standard Manual's first book was the New York City Transit Authority Graphics Standards Manual, which the imprint produced by scanning Massimo Vignelli and Bob Noorda's original). Identity: Chermayeff & Geismar & Haviv marks a departure from their previous books, producing not a manual, but a graphic design retrospective. And there certainly is a lot to cover with Chermayeff & Geismar & Haviv.
The firm got its start in 1957 with founding partners Ivan Chermayeff, Tom Geismar, and Robert Brownjohn (Brownjohn left the firm by 1960 due to drug addiction; Haviv was added in 2013). In the 60 years that followed Chermayeff & Geismar & Haviv created countless iconic identities—from PanAm to Mobil Oil, NYU, The Museum of Modern Art, NBC, Barney's New York, PBS, and the Smithsonian National Museum. The firm has also designed installations and exhibitions, including numerous World's Fair pavilions as well as the Ellis Island Immigration Museum, though this book focuses on the firm's graphic identities. "Our trademark designs can be seen as eclectic because they take many forms, and are expressed in many styles," Geismar said in a press release. "But they are deliberately this way because each has been designed to provide a distinctive, memorable and appropriate visual expression of the organization it represents."
Naturally, the monograph's cover showcases the firm's many graphic identities. "The cover illustrates our approach to trademark design: our primary concern is a strong, distinctive silhouette—this is what people remember," added Haviv. "Although each trademark in this book represents a solution to a particular client's problem, and there's a story behind each, here they are presented simply as artwork."
Identity: Chermayeff & Geismar & Haviv, which includes an introduction from graphic designer Milton Glaser (of "I♥NY" fame), is available for pre-order now. It ships May 2018.
You may also enjoy "New Book from MIT Honors Pioneering Graphic Designer Muriel Cooper."