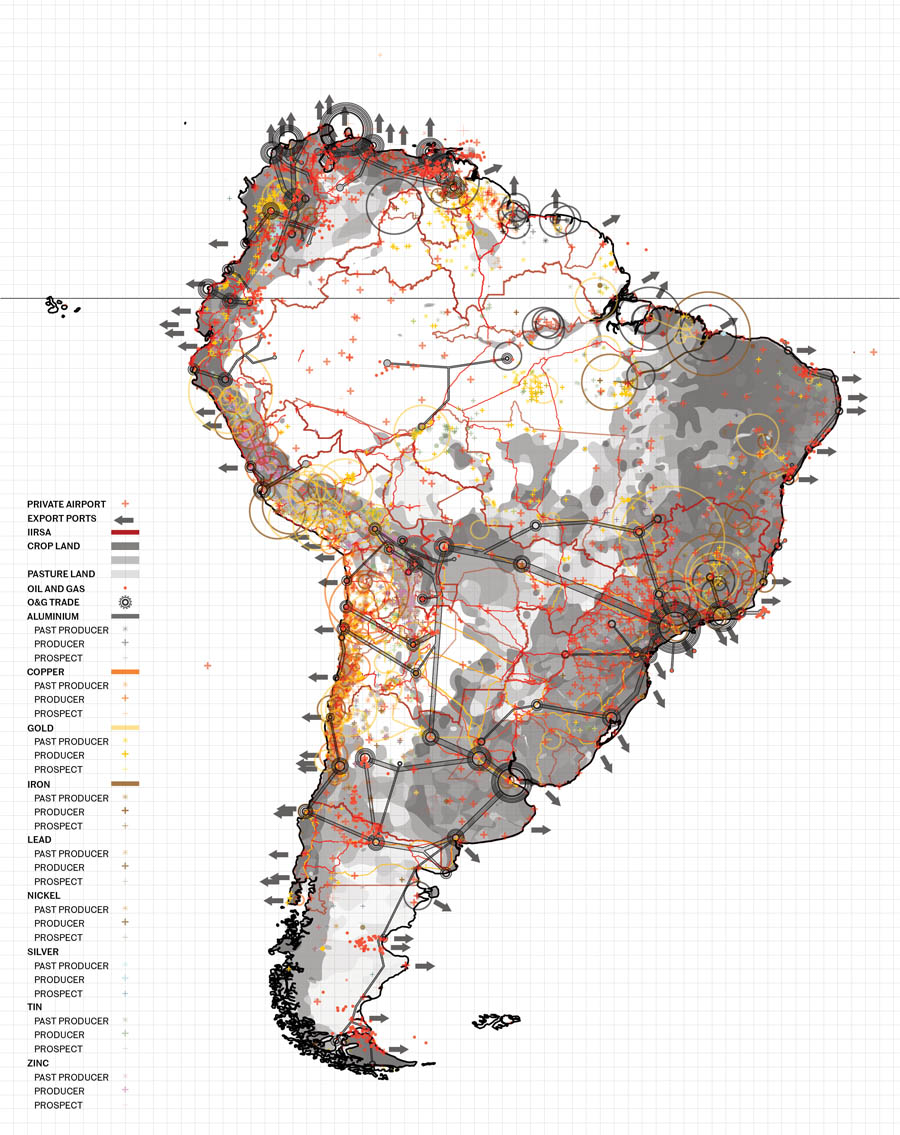 September 18, 2019
Chicago Architecture Biennial Preview: Spatial Research and Urban Conflict
With an unabashed embrace of the empirical, contributors assert something about how space is experienced.
In the run-up to the Chicago Architecture Biennial 2019, which opens on 19 September, Metropolis presents a series of previews of the themes running through the event. For exhibitors at this year's biennial, the "art" of building is hardly innocent. From resource management to property relations, these works reveal a more complex reality.
---
If you think today's architectural discourse tends toward a rosy, sanguine humanism, a flock of researchers at this year's Chicago Architecture Biennial will quickly disabuse you of that notion. Through an attention to the conflict and dissonance that condition human-spatial relations, and an unabashed embrace of the empirical, their contributions aim to demystify raw data and political processes, asserting something about how space is experienced.
"We rely enormously upon cartography and architectural and urban drawings," says Felipe Correa, whose Somatic Collaborative presents spatial information surrounding landscape alteration in South America. "I think there's a very important job in translating data into knowledge, and specifically applied knowledge." The collaborative, in so-called light boxes, shows five examples of patterns and pathways that link household objects globally with resource extraction in the South American hinterlands. There are a lot of seductive maps and imaginative visualizations, but also timely questions about the rural/urban dichotomy, sites of urbanization, and the (ir)relevance of borders. "They're not a one-liner," Correa states. "The more you look the more you'll be able to extract."
Forensic Architecture, a London-based collective that has ruffled feathers by disclosing uncomfortable truths about those in power, brings its investigative methods to Chicago just weeks after setting off havoc at the Whitney Biennial. With collaborator Invisible Institute, a South Side agency, it presents a probe of a case of local police violence. "It is using techniques that are very suitable to a media-laden environment in the crime scenes of today," says Eyal Weizman, Forensic Architecture's Israeli-born founder and director. The group works in international legal, political, and art-world contexts, a balancing act Weizman hopes can expand its sphere of impact. "We use culture and art as forums to display work that would otherwise not arrive in court," he says. "And when we present in court, we often see our work curatorially."
Urban conflict is also the focus of the Center for Spatial Research, directed by Professor Laura Kurgan out of Columbia University GSAPP. (The center, in fact, is engaged in a multiyear, multi-project initiative called Conflict Urbanism.) Its contribution dives into the rather abstruse concept of homophily (roughly, "birds of a feather flock together"), tracing its history from its 1954 coinage in a sociological study of a biracial housing project to its contemporary reemergence as a condition of interactions both physical and algorithmic. "Homophily became an axiom of human behavior rather than something that should be questioned," says Kurgan. "We've gone very deep into the research and statistics and follow this concept through to the like button on Facebook today."
To be sure, it's a high-minded approach to examining processes that are at once ubiquitous and underexplored, but one that promises—like many exhibitors at this year's biennial—to make legible the entangled webs of space, society, and experience, online and off.
You may also enjoy "Chicago Architecture Biennial Preview: Housing." 
Would you like to comment on this article? Send your thoughts to: [email protected]