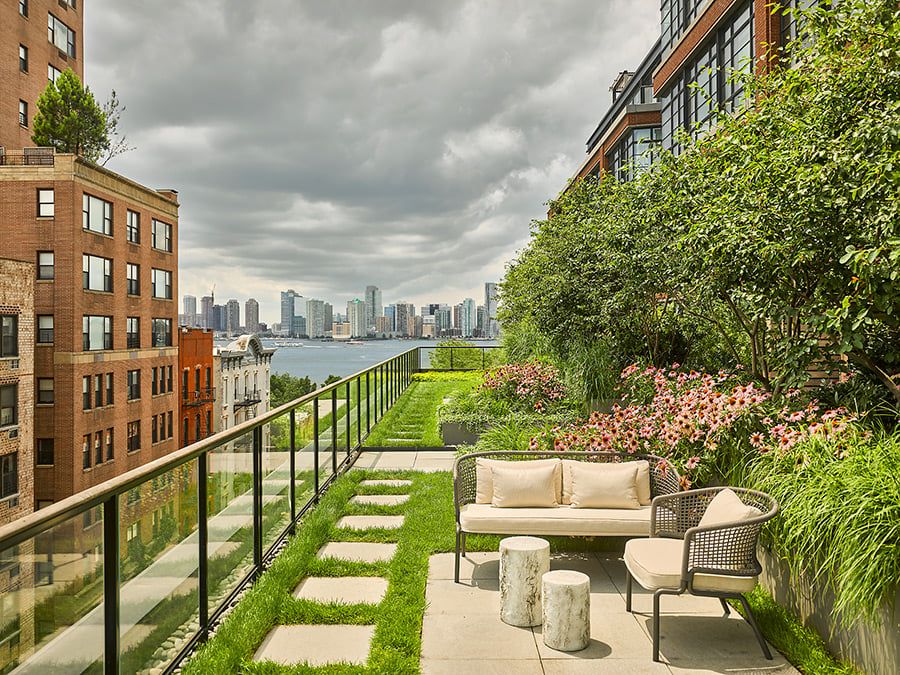 June 8, 2018
How Architects Can Help Make the Built Environment Healthier
Metropolis's director of design innovation, Susan S. Szenasy, led a talk at CookFox's New York office on architecture, data, advocacy, and health.
---
Faced with a challenge as important as environmental justice, architects must seek out and engage in a dialogue with potential collaborators from other disciplines. But what form might this exchange take? On March 1 Metropolis's director of design innovation, Susan S. Szenasy, led a talk at CookFox's New York office that teased out answers to this question.
The conversation gathered experts in the seemingly disparate fields of public health, commercial real estate, and sustainable architecture, and it quickly became clear just how deeply the goals of these disciplines are interwoven. After all, "chronic health conditions are rooted in built spaces," as Dr. Maida Galvez, associate professor of environmental medicine at Mount Sinai Hospital in New York, put it to the audience. Galvez delivered an empowering message that set the tone for the rest of the discussion. "The tools are in your hands," she said, suggesting that practical design solutions can be found to address problems such as low-level lead exposure and toxic stress. These health hazards are often detected only when it's too late, and for that reason, preventive strategies should be the shared aim of architects and their collaborators in health-related fields.
---
Following this thread, Galvez agreed with Adam Lutz, real estate project executive for Google New York, that data has a primary role in the development of such strategies. Lutz recounted how quickly his young daughter adapted to the family's Google Home and how she "now takes it for granted that data is always available." His point was intended to mollify those wary of the constant churn of data collection. Architect Rick Cook of CookFox took the illustration further, pointing out the wall-mounted sensors installed at the firm's office that are controlled by a mobile app and capable of measuring carbon dioxide and formaldehyde in the workplace environment in real time. Although this technology is promising, Cook acknowledged that it is still in its nascent stages, as there is no system of standards or policies in place to guide the use of this data.
But it shouldn't be solely up to architects and developers to build this policy framework, Galvez concluded. She reminded the audience that parents have effectively advocated for changes in hazardous materials applied at school buildings. Still, these strategies of preventive health have a place in architectural practice. Cook pointed out that his firm's employees are more than willing to volunteer hours on community-focused initiatives. Indeed, policy innovation is in some cases led by this volunteer work. As he summed up, "metrics are important, but [social] goals come first."
The Think Tank discussions in New York were held on February 28 and March 1. The conversations were presented in partnership with Sunbrella, DXV/GROHE,Wilsonart, Visa Lighting, and KI. 
You may also enjoy "How New Wellness Standards Are Reshaping Architecture."