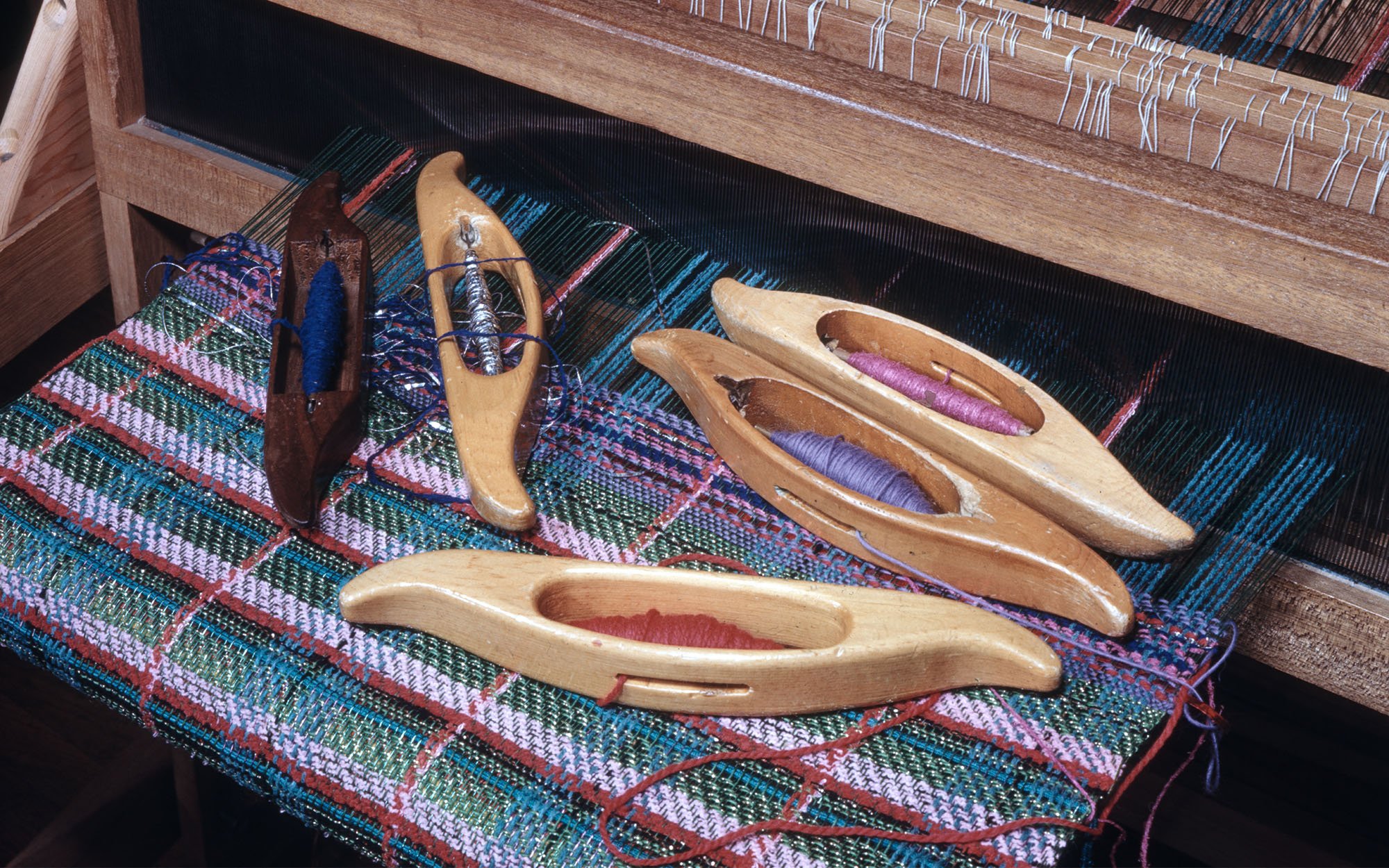 June 20, 2023
Celebrating "America's First Lady of the Loom"
Dubbed "America's First Lady of the Loom" by Los Angeles Times art critic Arthur Millier in 1945, textile designer Dorothy Liebes (1897–1972) wove herself into the legacy of American design by bringing color and what she called "the magic of the aesthetic realm" to the steel and glass interiors of Modernist architecture.

Over her four-decade-long career Liebes collaborated with Frank Lloyd Wright, Frances Elkins, William Pahlmann, and Bonnie Cashin, among other design luminaries. For years her chromatic, handwoven textiles were a staple across the American design landscape, yet her bold designs have slipped into relative obscurity of late.
Opening on July 7 at the Cooper Hewitt, Smithsonian Design Museum and on view through February 4, 2024, A Dark, A Light, A Bright: The Designs of Dorothy Liebes was curated by associate curator and acting head of textiles Susan Brown, alongside Alexa Griffith Winton, manager of content and curriculum at Cooper Hewitt. The exhibition aims to elevate her from obscurity, detailing the captivating influence of Liebes's work in textiles for both furnishings and fashion. The show incorporates over 100 objects, including samples, archival photography, magazine articles, and more that shed light on how Liebes's work confronted "the challenges of contemporary living," writes Brown in the accompanying catalog.



A Cross-Disciplinary Design Approach

Liebes's recipe for success, "a light, a bright, and a dark," became the iconic template for her work expanding the reach of color, light, and texture in high-performance textiles. Her approach to cross-disciplinary design involved a process of research-intensive problem solving, prioritizing durability and mitigating light for large corporate projects that involved huge walls of glass. Despite her methodical nature, Liebes's studio inspired collaboration and chance as part of her practice, often suggesting color palettes by leaving a series of spools of yarn or thread within a bowl, which her team was allowed to experiment with.
A notable highlight of the exhibition, The Idea Factory, showcases the influence of Liebes's experimental design laboratory, where she was both an innovator and an early adopter of synthetic fabrics and dyes. In the laboratory she combined her handwoven heritage with the strength and futurity of the power loom to create textiles for public, high-visibility locations, such as ships and hotel lobbies, as well as intimate settings like homes. Alongside these projects, the designer's entrepreneurial qualities led her to various public speaking, writing, and television roles, where she successfully translated the academic values of modernity for a middle-class audience across America.
Would you like to comment on this article? Send your thoughts to: [email protected]