September 6, 2022
A Craft Contemporary Exhibition Searches for New Dimensions in Quilting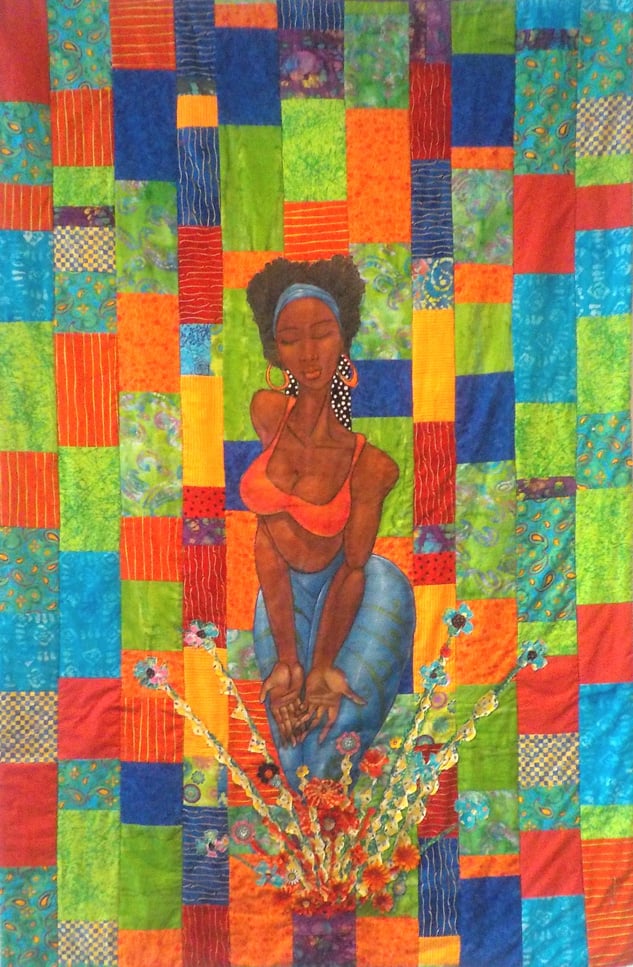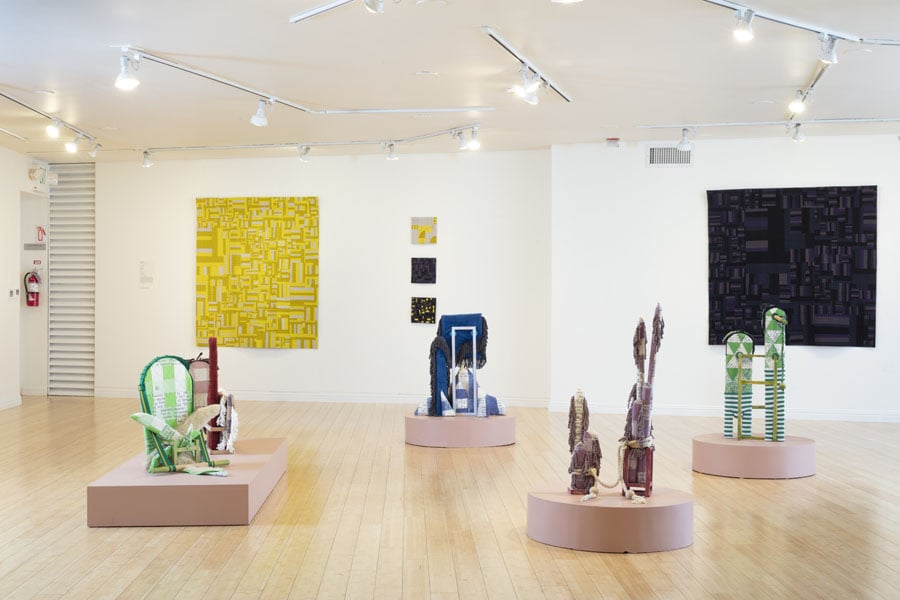 Take for example Chicago-based artist Jade Yumang's sculptural quilts. Pushing the boundaries of traditional quilting, the artist's five sculptures each contain a page from the historically banned gay magazine Drum printed onto cotton and combined with textile accents such as faux fur, ribbons, and zippers, all sourced from vintage shops. In the 1960s, the Philadelphia-based publication was continuously confiscated by the United States Postal service, eventually leading to the arrest of Founder Clark Polak for selling homoerotic content. In Page 22 ("a multitude of semi-secluded areas where these individuals can dodge for brief moments") (2018), the word "homosexual" is semi-legible between Yumang's stitches and different patterns woven with various shades of blue cotton.
Sabrina Gschwandtner's "Film Quilts" and Lavialle Campbell's geometric cotton experiments prove that "artists have been making craft all along." Gschwandtner's pieces makes use of 16 mm polyester film strips sourced from de-accessioned textile documentaries dated from 1950 to 1980. Gschwandtner writes, "Not only had the movies' subject matter––mostly that of women creating textiles––been deemed unworthy of archiving, but some of the film had faded or discolored, adding an additional layer of valuelessness." In, Untitled (Arts and Crafts Hands at Work) (2017), the film strips depict different women's hands as they cut, layer, and sew fabric. The artist describes the creation of her Film Quilts as "an act meant to recast the undervalued histories of women's handcraft work and celebrate the film medium."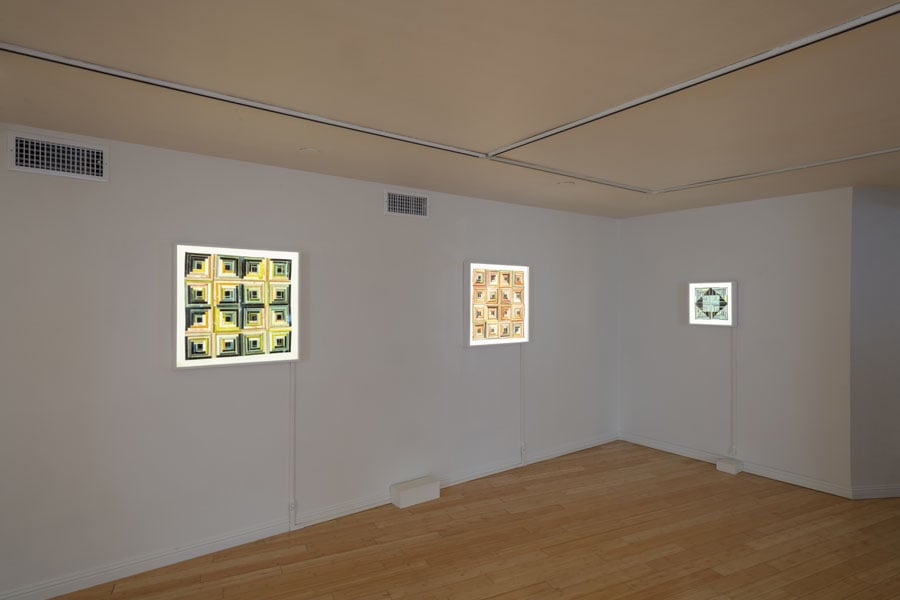 When it comes to the essence of quilting, "You're always taking multiple parts to make a whole," Jerger says. This can be clearly observed in Campbell's abstract, monochromatic patchwork. The bright yellow cutouts in Fractured #2 (2022) contrast with the dark grey and black shades, playing with onlooker's perception of depth. The layered improvisational piecework behind Target (2022) creates a hallucinatory effect. For the artist, the act of quilting serves as a tool to cope with physical illness but also speaks to narratives of healing for other Black women.
The artist's efforts to address either personal or collective concerns through textiles reinforces the idea that the quilt––and craft in general––can be a site of radical expression. Whether exploring "new dimensions" on a technical level with thread and needle or an immaterial meditation on the self, each work exhibited illustrates that a "quilt becomes a quilt through bringing together its many complex parts."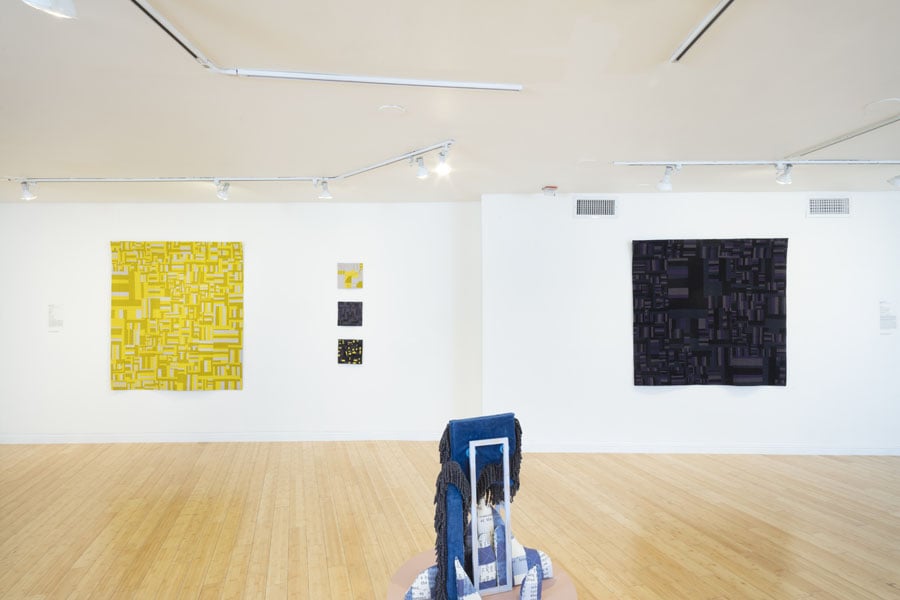 The Sum of the Parts: Dimensions in Quilting is on view at the Craft Contemporary through September 11, 2022.
Would you like to comment on this article? Send your thoughts to: [email protected]