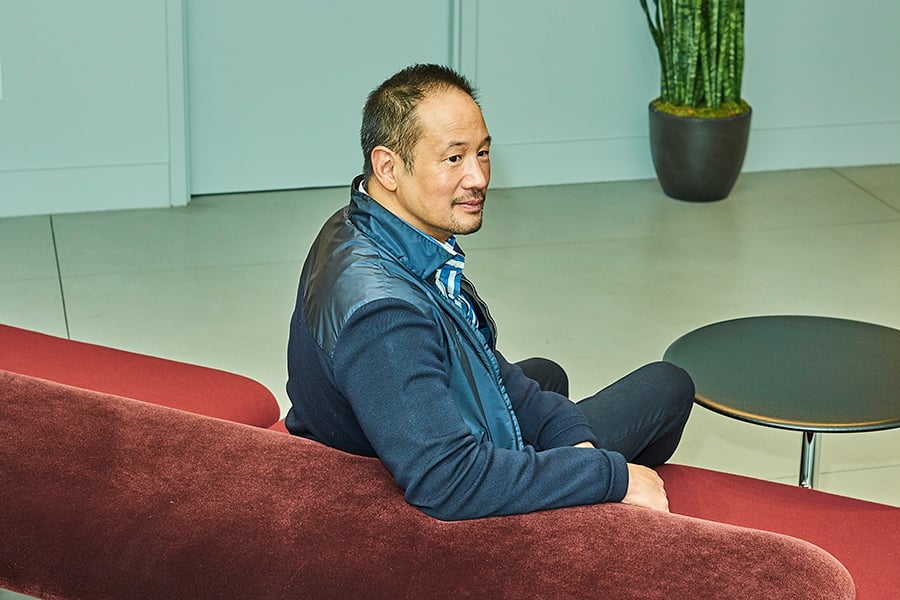 January 25, 2018
By Embracing New Talent and a Bold Vision, Dan Chong Transformed Legacy Furniture Manufacturer HBF
Within one year, Chong masterminded the development of ten contemporary furniture collections, all crafted by established and emerging designers.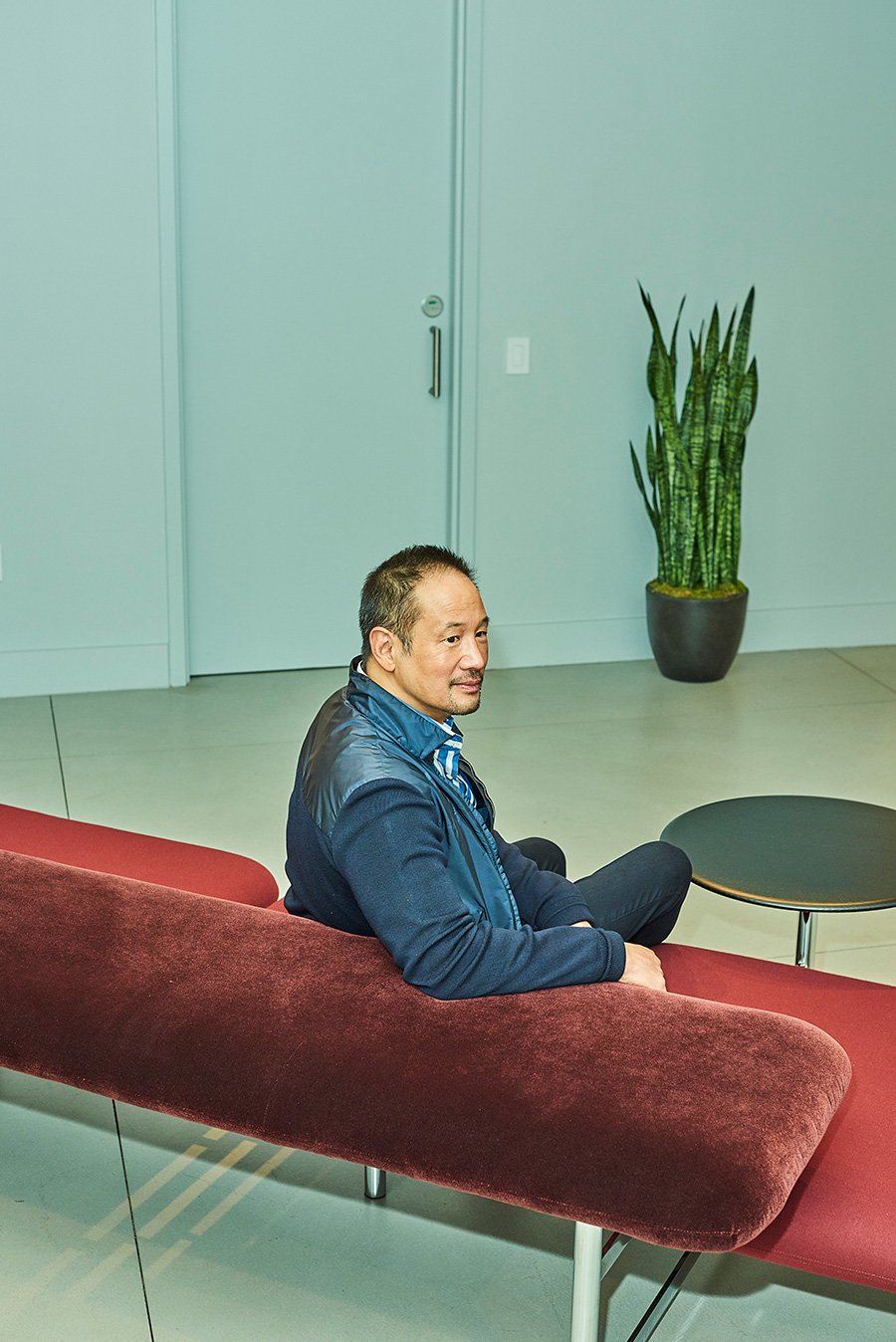 HBF raised the bar at last year's NeoCon. The Hickory, North Carolina–based manufacturer released ten contemporary collections of furniture, created by a host of established and emerging designers. All were developed within a year, demonstrating a fresh perspective on how America lives and works today. The mastermind behind this turnaround is the company's new president.
Avinash Rajagopal: What was your mindset when you came to HBF in 2016?
Dan Chong: I've always held HBF in the highest regard. My perception of the brand was that it was largely [built] around a transitional design language. A more modern, contemporary aesthetic is where the industry is going, largely influenced by technology and the way people work now. We needed to immediately move the design language forward.
The other thing is that for a long time I have felt that this distinction between the office and the home no longer exists—again, influenced largely by technology. The tools we use today are ubiquitous, and they are not exclusive to the office, as they once were. It gives us the opportunity to just create exquisitely beautiful furniture that resonates emotively.
When I came to the company, [we decided] we were going to create products that people fall in love with just because they are exquisitely beautiful. And seek out designers that create that body of work.
AR: How did HBF's heritage of craftsmanship fit in with your vision?
DC: Seamlessly. I would have to give tremendous credit to our parent company, HNI, because they kept the manufacturing intact. They valued that HBF had skilled workers and was able to execute incredibly amazing product.
Very candidly, when I was talking about the vision of the company with all the employees, I was showing them all the pictures of what I considered the most beautiful products in the world. Also, some of the most difficult products in the world to make. I was on a slide, and one of my members in the plant interrupted me and said, "Dan, do you want us to make that product?" I said, "Yeah, I'd love it if you'd make this product." It was a Hans Wegner piece. He said, "Well, you know, we can make that." I said, "That's wonderful because there's only a handful of companies in the world that can craft that level of design and quality."
The fact that we could make that furniture in Hickory, North Carolina, was just amazing. We can work with who we consider some of the best designers in the world, but then we make their products here in North America.
AR: So what was it like getting together 10 collections for this year? Even saying that sounds insane.
DC: It sounds insane to me, too, now that I look back on it. When I looked at the products that we were already working on, none of them were good enough. It was the same old HBF. I canceled all of them.
Jay Rubino, who is in charge of making this vision real, because he actually develops all of the products, looked at me across the table, and Todd Bracher was in the room. He said, "Dan, you realize you just killed three years of product development. We have no product. NeoCon is, like, nine months away." I said, "We're going to have to get busy." We had to have enough product to really signal that this company has moved into a new direction. It couldn't be one. It needed to be as many as we can get, with the best designers we could find in the world, at a higher level of design and execution than we've ever done before in the industry.
The honest truth is, everyone in the company was so passionate and believed in what we were doing, it was heads down, just making it work. The vision was bigger than me, and I think we all surprised ourselves.
When I look at what we achieved, there's no way for me not to be shocked and incredibly proud of my team.
AR: How did you select the designers?
DC: Well, I have to give Todd Bracher an enormous amount of credit. Todd and I met on my very first day with HBF. What was really wonderful about that meeting is he and I shared the same vision.
He said, "I got designers. I know designers that could help us get there, Dan. I want you to review the body of their work." I think Todd and I were looking at their work in a way that was discerning—saying, "This is where we believe the brand is going to go. Does their existing body of work demonstrate to us that they are absolutely the designers we want to work with?"
Some of the designers have never done furniture before. It's truly collaborative, so they're willing to let us guide them because we know furniture or contract standards better than they do. We're always going to celebrate that they're the creators of the design, but if we see a detail that can be improved, we're going to say, "Hey, did you think about this?" What's wonderful is they've embraced it.
Jay Rubino is an integral part of that. He's the best product development person I've ever worked with, and I've worked with a number. And he's much more than that, too. He used to tell me, "Well, I'm not a designer, but if you tell me to change an angle or a pitch, I'll figure out how to make that work." He now realizes he is a designer. He's got a very discerning eye. Between the three of us and the designers, we all know that we're saying, "We want to create the most beautiful product we can."
AR: How do you think these products will be the engine for the growth of HBF's business?
DC: We are always going to come to our products with the point of view of "Does it support the way people are working today?" There's always a performance quotient designed into every product we do. But what's critically important to us is that it's not obvious.
The product has to be beautiful and emotive first. We want our clients to come in and connect with the product emotively. For me, the high bar is when they see our contract products and they go, "I want that in my house." To me that's an emotional connection.
We want people to say: "Oh, did HBF actually know that this was the perfect height for me to work on? Did they know that this lounge chair, which is so beautiful that it is now in my family room, is actually at the perfect pitch for me to be comfortable to work on my laptop? Oh, there's power here. It's so beautifully executed or so wonderfully concealed, I didn't know that." We want our clients to discover that we built this intelligence into the product. But the first thing they fall in love with is the beauty of it.
What's fun is designers, great interior designers, who figure out how to apply it, say, "Oh. I can put this in a home. I can put this in an office. I can put this in a hotel. I can put this in a coffee shop because we've actually thought about all the different places it can go." Again our view is, we have to hit that high bar and it has to be, first, "Oh, this product is so beautiful." Then designers will discover that it's actually another tool that will enable us to work and live better.
Dan Chong is one of Metropolis's 2018 Game Changers—read about the others here.