July 20, 2020
A New Magazine Celebrates Socially Just, People-Driven Design
The biannual publication Deem showcases contributions by people of color in the design and maker space.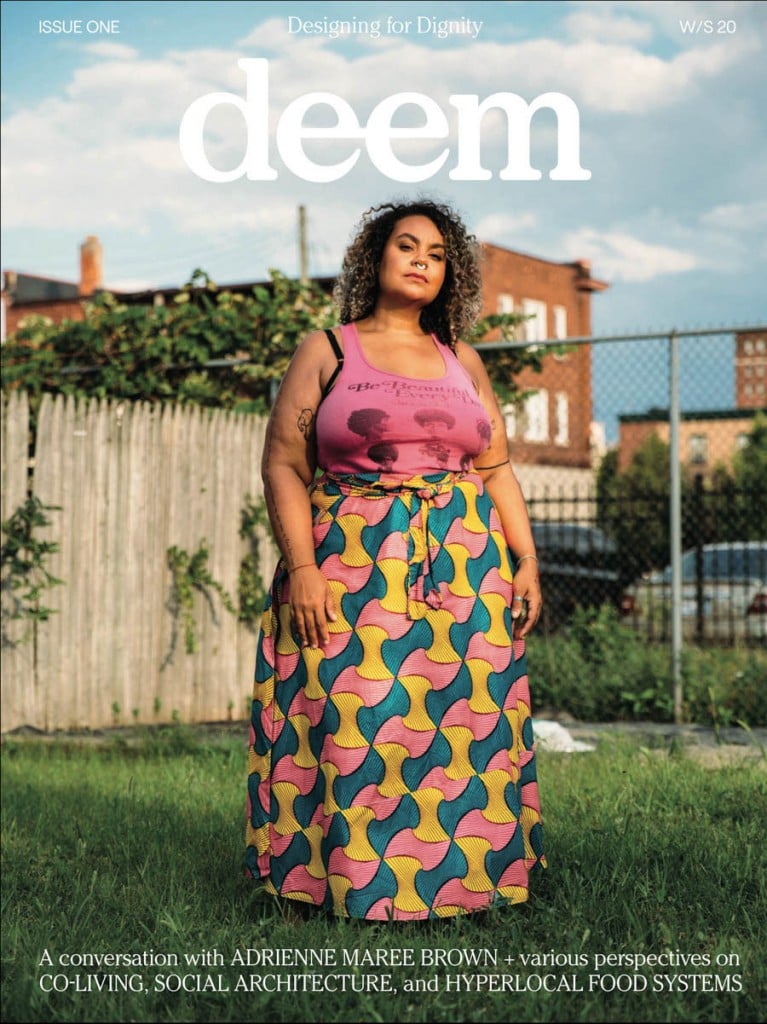 How do you name a design journal that focuses on process rather than output? This was the prompt that Deem founders Nu Goteh, Alice Grandoit, and Marquise Stillwell brought to journalists, academics, media makers, curators, and artists in a series of workshops last year. "We combed through 50 different names, and once we dived into different meanings behind 'deem,' the word landed itself on the publication's topics," explains Goteh, a designer and creative director based in Los Angeles.
This kind of considered, collective approach is at the very heart of the biannual magazine. Its first issue, subtitled "Designing for Dignity," debuted this spring with an objective of cultivating a people-first platform for discussions of design, urbanism, and architecture. In particular, Deem focuses on the stories of makers of color—a group historically neglected by design media. According to Stillwell, being a BIPOC (Black, indigenous, and people of color) editorial team makes the group particularly aware of how current global issues affect communities on the local level.
The idea for a the journal blossomed more than two years ago through a discussion between Stillwell and Goteh, who had met earlier during a conference at Parsons School of Design. Grandoit, whose media credentials include giving black trans activist and model Janet Mock her first cover on the now-folded feminist magazine Top Rank in 2015, later joined as the editor-in-chief, and by January last year, the team had kicked off work on the inaugural issue.
The first volume, themed "Designing for Dignity," includes essays on Black-owned Oko Farms, low-cost sewage and sanitation systems in Karachi, Pakistan, and more. Launching amid an inequity-laden pandemic, and more recently, global calls for racial justice, Deem makes it clear that designing for dignity is indeed more urgent than ever.
You may also enjoy "New Journal Delves into the Realities of Architecture and Urban Planning."
Would you like to comment on this article? Send your thoughts to: [email protected]
---
Register here for Metropolis Webinars
Connect with experts and design leaders on the most important conversations of the day.