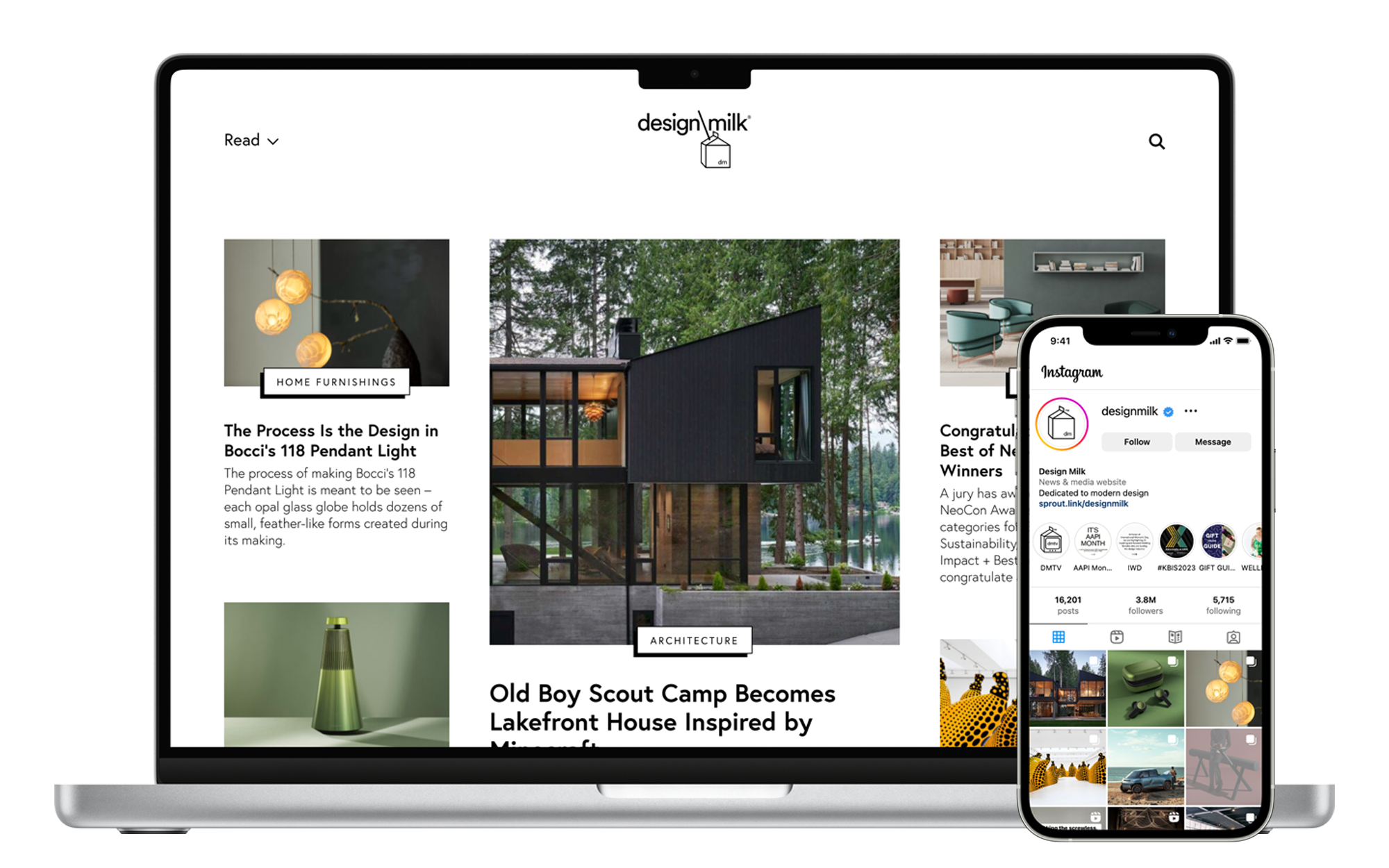 June 21, 2023
Design Milk Joins SANDOW DESIGN GROUP
Design Milk is now part of SANDOW DESIGN GROUP.
Sandow Companies has acquired the prominent digital media platform known for its fresh take on all things design, covering topics from architecture and tech to art and lifestyle for design professionals and enthusiasts alike.
Launched in 2006 by Jaime Derringer, Design Milk believes not only in highlighting innovative projects and products, but spotlighting the creative talent behind them to its highly engaged audience and nearly 10-million-strong social following.
The acquisition positions the brand among leading design- and research-focused publications and services under the SANDOW DESIGN GROUP umbrella, including Metropolis, Interior Design, Luxe Interiors + Design, ThinkLab, THE AGENCY by SANDOW, THE STUDIO by SANDOW, DESIGNTV, and SURROUND Podcast Network.
"As home to the design industry's most read and respected content and services platforms, we are thrilled to welcome Design Milk to our company," said SANDOW chairman Adam I. Sandow. "Design Milk's influence as the largest digital-only U.S. brand in the design industry is undeniable, and we look forward to combining our expertise and resources to create new opportunities for this brand."
Much like its new sister brand Metropolis, Design Milk's dedicated team of editors is committed to inspiring action and advocating for sustainable and ethical design practices.
"Our team is thrilled about the creative opportunities ahead to grow the brand in new and exciting ways and to connect with our global audience on an even larger scale," said Caroline Williamson, editor in chief of Design Milk.
Would you like to comment on this article? Send your thoughts to: [email protected]