December 7, 2018
Top Design Trends of 2018: Trompe L'Oeil
As 2018 draws to a close, we're looking back at design fair debuts, taking stock of the visual and material themes driving the industry.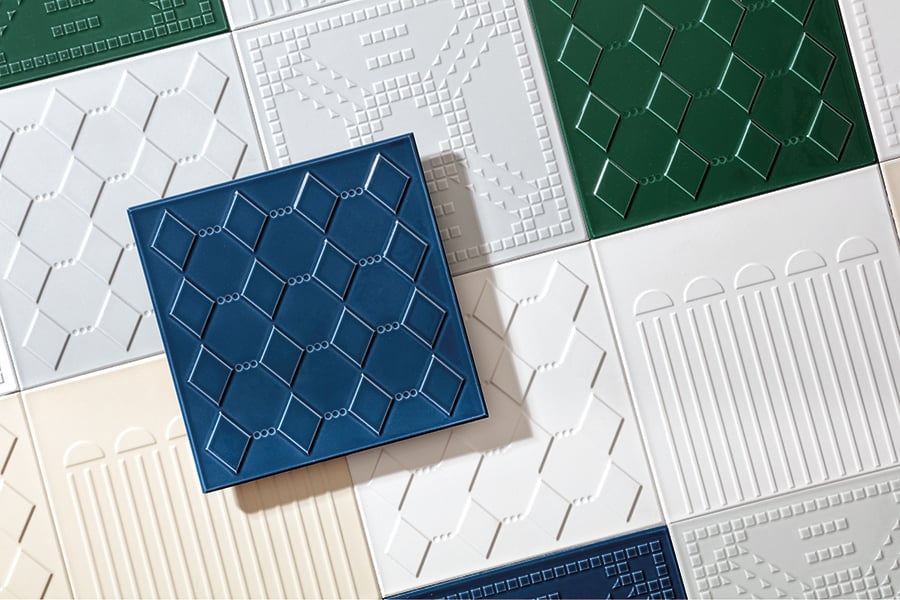 ---
As 2018 draws to a close, we're looking back at the debuts and launches from the year's design fairs, taking stock of ideas and imperatives driving the industry, like the evolution of work or the refinement of a sustainable consciousness. But we're also digesting the visual and material themes that emerged throughout the year in fairs from Milan to Chicago, Helsinki to New York, Cologne to Stockholm.
Tensions between techno-futurist proclivities and nostalgia for craft traditions seem to drive a lot of design today, and a recent trend of intricate, repetitive patterns tinted in alternately exuberant and monochrome colors has accordingly taken a foothold in the design landscape. Perhaps because of the neat synthesis of algorithmic and craft-imbued patterning, products are displaying decorative surface designs whose simplicity belies a complex provenance. References to historical design and cultural moments abound, manifested in florals and fractals that recall Islamic geometries or industrial motifs. The patterns are especially suited for modular surfaces like textiles, wall panels, and ceramics.
You may also enjoy "Top Design Trends of 2018: Deco Noir."