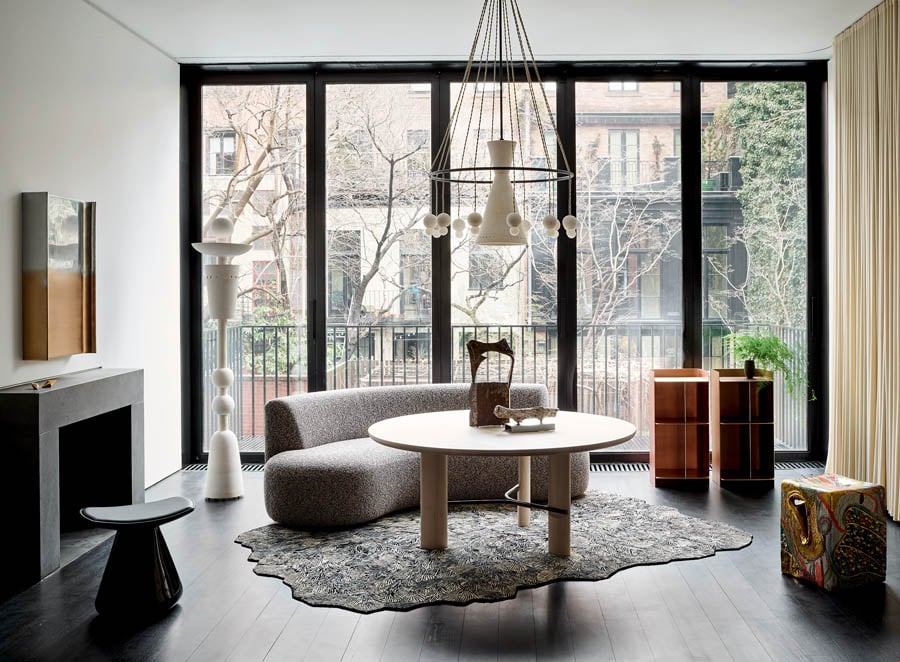 March 26, 2020
Watch DesignTV by SANDOW, Including Digital Programming from Metropolis
DesignTV by SANDOW offers exclusive digital video programming Monday to Thursday every week, from all its design brands. Tune in!
DesignTV by SANDOW features exclusive content from SANDOW design brands, including Interior Design, Luxe Interiors + Design, Metropolis, and NYCxDESIGN. Programming airs Monday-Thursday starting at 1 pm ET.
Get caught up on past Metropolis episodes here.
See below for a full programming schedule (dates, times, and programming subject to change).
Monday 8/2
1:00-1:15pm ET: Luxe Interiors + Design's "Location Luxe: Santa Barbra with Maureen McDermut," hosted by Alan Canas, produced in partnership with REALM, sponsored by Alan Canas Realty and Maureen McDermut, Sotheby's International Realty
1:15-1:30pm ET: Metropolis's "Sustainable Product Spotlight: Crypton," hosted by Kelly Beamon, sponsored by Crypton
1:30-1:46pm ET: Metropolis's "Perspective: Sustainability Symposium Keynote w/ Edward Mazria," sponsored by Armstrong Ceilings, Carnegie, Formica, Mecho, Tarkett, and Dell Technologies
Tuesday 8/3
1:00-1:15pm ET: Luxe Interiors + Design's "Location Luxe: Park City, Utah with Paul Benson," hosted by Alan Canas, produced in partnership with REALM, sponsored by Alan Canas Realty and Paul Benson, Engel & Völkers Advisor | CEO for Engel & Völkers Gestalt Group
1:15-1:30 pm ET: Luxe Interiors + Design's, "SKS Virtual Kitchen Tour," hosted by Sarah Shelton, featuring Jack Palazzolo, sponsored by Signature Kitchen Suites
1:30-1:46pm ET: Metropolis's "Perspective: Sustainability Symposium Keynote w/ Bill Walsh," sponsored by Armstrong Ceilings, Carnegie, Formica, Mecho, Tarkett, and Dell Technologies
Wednesday 8/4
1:00-1:10 pm ET: "Imagine a Place: Of Note," presented by OFS
1:10-1:25pm ET: Luxe Interiors + Design's "Location Luxe: San Miguel de Allende with Ann Dolan", hosted by Alan Canas, produced in partnership with REALM, sponsored by Alan Canas Realty and Ann Dolan, CDR San Miguel, Founding Member of Forbes GlobalProperties
1:25-1:40pm ET: Metropolis's "Perspective: Sustainability Symposium Keynote w/ Rachel Hodgdon," sponsored by Armstrong Ceilings, Carnegie, Formica, Mecho, Tarkett, and Dell Technologies