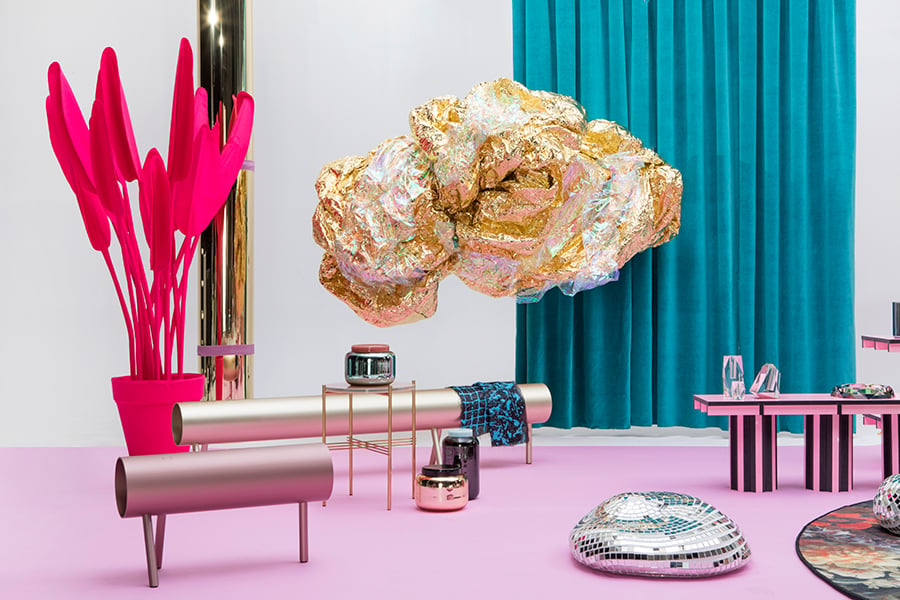 November 5, 2018
Our Top 12 Installations and Displays from Dutch Design Week
This year's show revealed how Dutch designers—both new and established—are trying to tackle today's wide-ranging social and environmental challenges.
---
"There is value in doubt," Joseph Grima proclaimed late last month when opening the Design Academy Eindhoven's graduation show, the cornerstone exhibition of Dutch Design Week.
Grima—an architect, curator, editor, and the creative director of Design Academy Eindhoven—continued, saying "students at this school don't fall into common habits. They constantly undermine everything we think we know about design." He had good reason to make such a bold statement: The Academy's 185 graduating bachelor and master students addressed topics ranging from material life cycles to climate change, mass migration, gender inequality, and even food production. That unabashed experimentation and broad purview was indeed reflected in key exhibitions throughout this year's Dutch Design Week.
Now in its 20th year, the 10-day Dutch Design Week encompasses a wide variety of commercial and cultural exhibitions, pop-up showcases, and symposia. The 2018 edition, which ran from October 18 to 28—attracted over 300,000 Dutch and international visitors. This event is often thought of as a precursor to larger fairs in Milan, Cologne and London. Many of the groundbreaking ideas that have shaped the design industry in the past two decades emerged from this sleepy Dutch city.
Though the Design Academy Graduation Show remains festival's mainstay event, other Dutch and international organizations, institutions, and brands, are now staking their claim and revealing the design discipline's scope of influence in areas like environmental science and healthcare. Many Design Academy Eindhoven alumni have branched out to join the ranks of top independent talents and collectives. Even if other cities like Rotterdam are giving the city a run for its money as the center of design development in the Netherlands, Eindhoven holds steady in what its able to put into the world.
You may also enjoy "New Documentary Provides a Portrait of Design Superstar Dieter Rams."