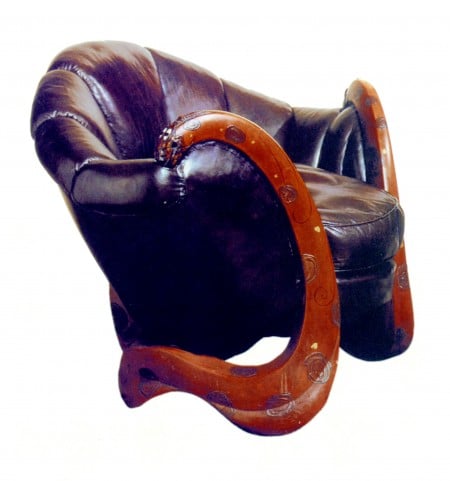 July 16, 2009
Eileen Gray Finally Gets Her Due
With his newly expanded biography, Peter Adam gives a definitive account of the designer's life and work.
If you've ever set foot in a Design Within Reach, cracked open a book of architecture history, or even passed through the lobby here at Metropolis, you've probably come across the E. 1027 table. The iconic glass-and-tubular-steel piece, designed by the pioneering Modernist Eileen Gray, has had remarkable staying power since its 1927 debut. Unfortunately, Gray herself didn't get to enjoy its success; in her lifetime she received little recognition, with articles and exhibitions on her work only appearing near her death in 1976. And even as the E. 1027 has become an icon, much of Gray's other work remains relatively unknown. To remedy this neglect, the author and documentarian Peter Adam–who was a close friend of Gray's–has written an expanded edition of his 1984 biography, Eileen Gray: Her Life and Work. At more than 350 pages, it is the most in-depth look at the designer to date, with an exhaustive account of her personal, social, and professional lives alongside about 400 images of her work.
In grave detail, Adam takes readers through Gray's relationships and endeavors as a budding designer at the turn of the 20th century–from a humble art student at the Slade to a Vogue-published lacquer master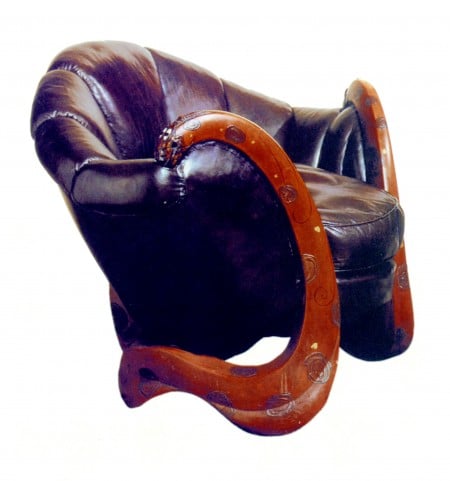 and rug weaver, and eventually a salon owner, furniture maker, and architect. Who knew? I was certainly surprised to discover that Gray's resume was so diverse. And I became particularly fascinated by her lacquer work. From her apartment on Paris's Rue Bonaparte, Gray spent more than 25 years mastering the tedious art, even developing her own rich blue hue. And while this may seem like blasphemy to Corbusian minimalists, I actually found that I prefer some of these luxurious screens, tables, and chairs to the better-known work in steel tubing. (I'm not alone. Last February, the Dragon's Armchair (right), once in possession of Yves Saint Laurent, sold at Christie's for 21.9 million euros-an auction record for 20th-century decorative art.)
But even as Gray immersed herself in Paris's elite art world, catering to a wealthy clientele hungry for extravagant furnishings, she felt revulsion toward the aristocratic scene from which she emerged. She was a reclusive figure who craved solitude, had trouble maintaining friendships, and preferred to dress in men's clothing (in particular, tailored evening coats from Paul Poiret and Lanvin top hats). Adam writes, "Here was a woman who wanted to be free from her stifling aristocratic background, a woman who openly defied conventions and who refused to submit herself to the rules of her class or society as a whole." This may explain why her work wasn't better known during her lifetime. Fortunately, with the publication of Adam's expanded biography, Gray's prickly personality need no longer obscure her multifaceted accomplishments as an architect and designer.