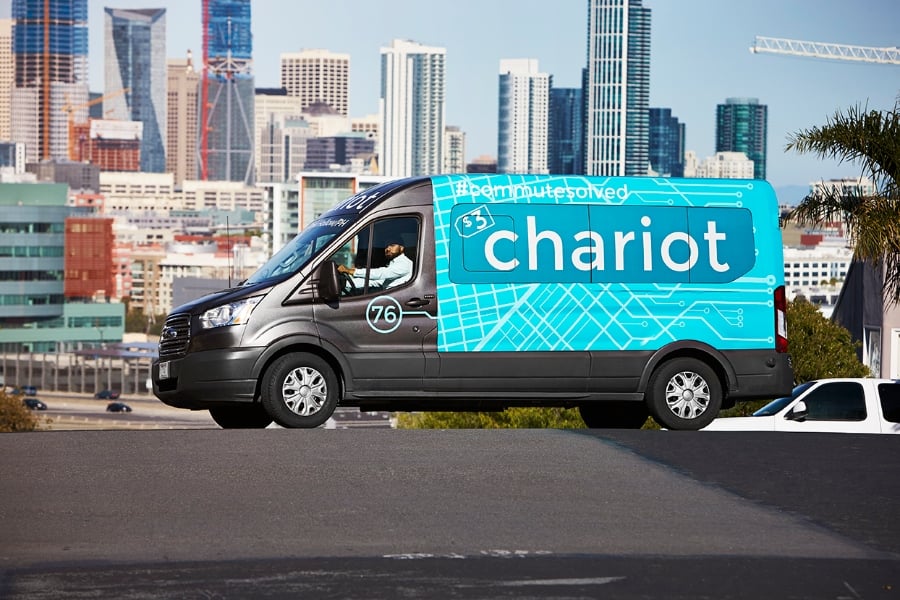 January 11, 2019
CES 2019: How Ford Is Building a New Platform for High-Tech Transit
Metropolis spoke with Nithin Rao, cofounder of Ford subsidiary Autonomic, to discuss the digital platform that Ford is developing for mobility apps and providers.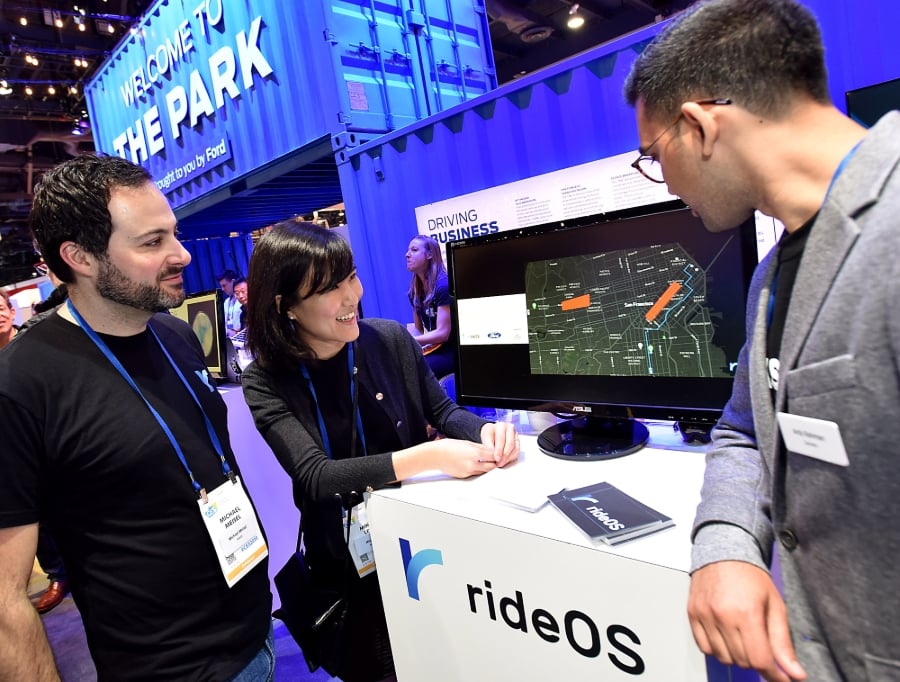 ---
Slowly but surely, a new vision for cities and their transportation systems has been emerging at CES this year: One where cars, bikes, subways, buses, and other transit modes all talk to each other digitally, helping urbanites plan efficient multi-modal trips. In an ideal world, such a system would supplement public transportation and help attenuate the dominance of the car.
It's curious, then, that one of the world's leading car companies—Ford—is developing technology that would help realize that future. However, it's less of a surprise once you realize Ford is operating companies (such as Chariot) or partnering with others (such as Spin and rideOS) that would be part of that multi-modal approach.
Essential to Ford's vision is a system announced last year at CES: the Transportation Mobility Cloud (TMC). To understand how the TMC would weave together future cities' transit systems, we spoke with Nithin Rao, cofounder and head of product at Autonomic, the Ford Smart Mobility subsidiary developing the TMC.
So what is the TMC, in a nutshell?
It's a cloud platform that makes it super easy for companies to build amazing mobility experiences and applications that interact with vehicles and, eventually, different elements of the transportation ecosystem.
The [TMC] is bidirectional communication: It can be telemetry data coming from the vehicle to applications, or things going from the applications to the vehicles, like remote start, remote stop, remote unlock, etc. It's just making it easy for apps and app developers to talk to cars and different types of vehicles.
---
But it doesn't need to be cars, right? For example, I know Ford has partnered with the dockless scooter company Spin.
Exactly. Scooters are an increasing part of the mobility ecosystem and we're expanding into those areas as well.
The beauty of it is, we build [the TMC platform] and we don't necessarily control how it's used. There can be many types of use cases, but the simple example is [that] the scooters will talk to our cloud and give us information like location, battery charge, and whether it's reserved or not. Through that, a developer can build an application that might [create] a multi-modal journey plan with Spin and public transit. So you're gonna [reserve] the scooter that's available when your bus or train arrives at the station. We can do a full trip: plan, cost, and everything, in one place.
So, the TMC is like a common language that vehicles, apps, and transportation infrastructure can use to talk to one another.
It's analogous to iOS and Android in the mobile world. If you had asked Apple, "What are the use cases that [iOS] is gonna enable?" there is no way they would have said, "A billion-dollar-plus photo-sharing app, just based on our camera sensor." They wouldn't have known. You essentially open [it] up and make it easy for developers to innovate.
---
Are those multi-modal, TMC-coordinated trips happening now? If not, are you sure that's where the TMC is going?
We don't have [multi-modal] ones that are active in production today. Very much on the horizon, and in talks, but not deployed today. But that's absolutely where we're going. It's gonna take time as we move away from the current model of private car ownership and start moving towards mobility services.
Those [new] mobility services could be simple, like ride-hailing service, but they will come in various different flavors, like Spin scooters. It's very much taking a page out of the smartphone book: Building the same kind of [open] platform and developer ecosystem that enables that multi-modal transportation future.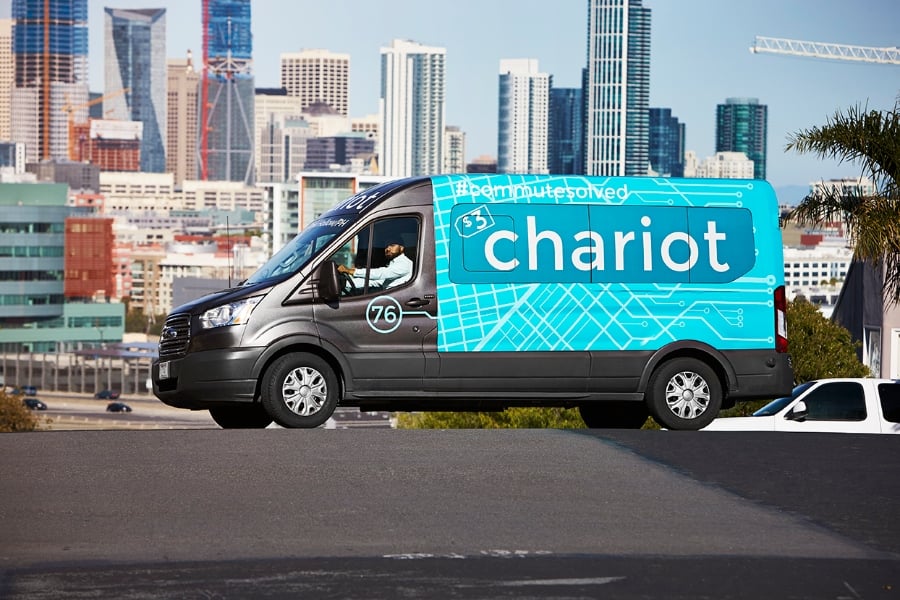 ---
You may also enjoy "CES 2019: "Code Is the New Concrete" in Today's Cities."