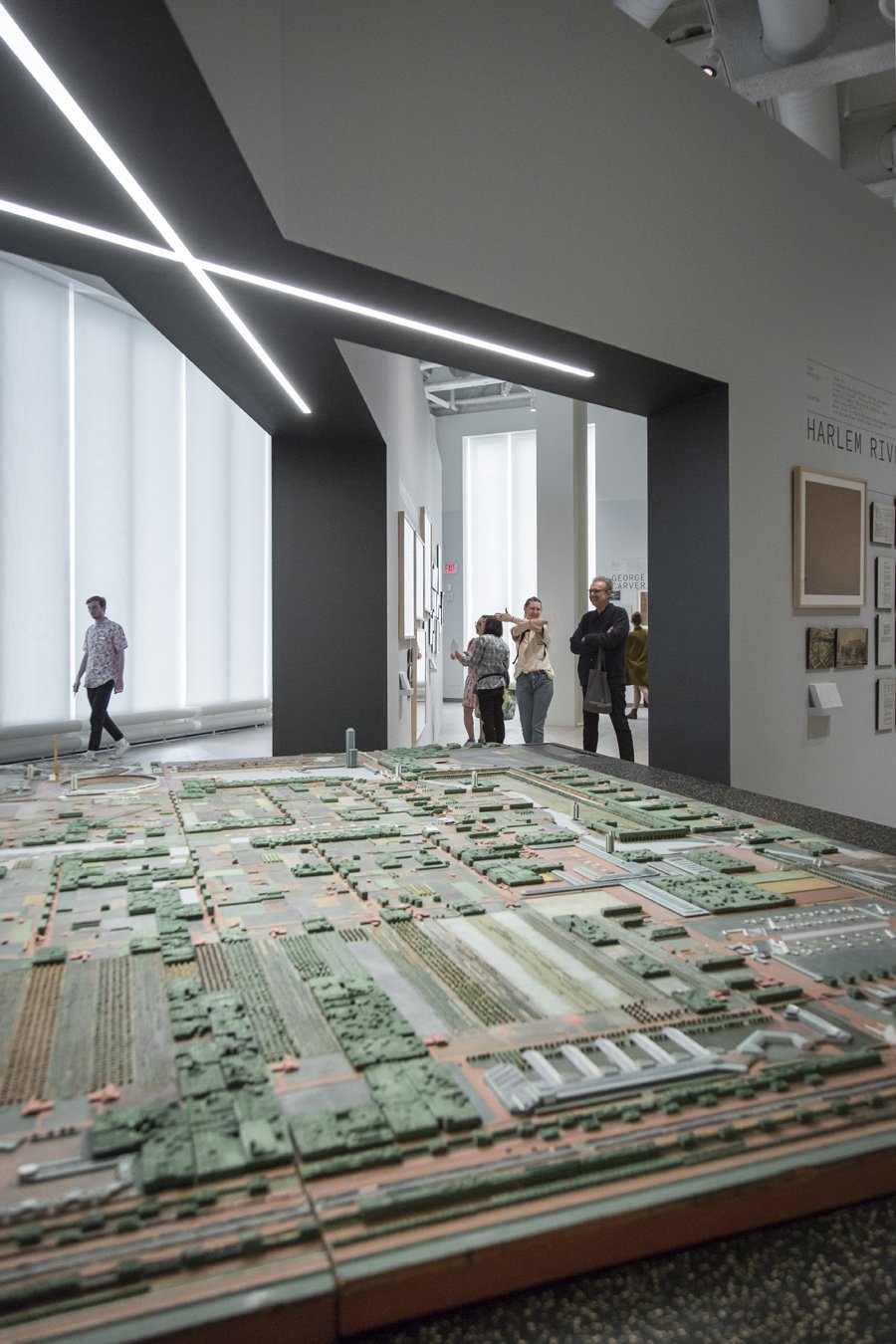 September 11, 2017
New Exhibit Explores Race, Gender, Class, and More, in Frank Lloyd Wright's and Harlem's Housing
"Living in America: Frank Lloyd Wright, Harlem & Modern Housing" explores the parallel evolution of Wright's and Harlem's built and unbuilt housing designs.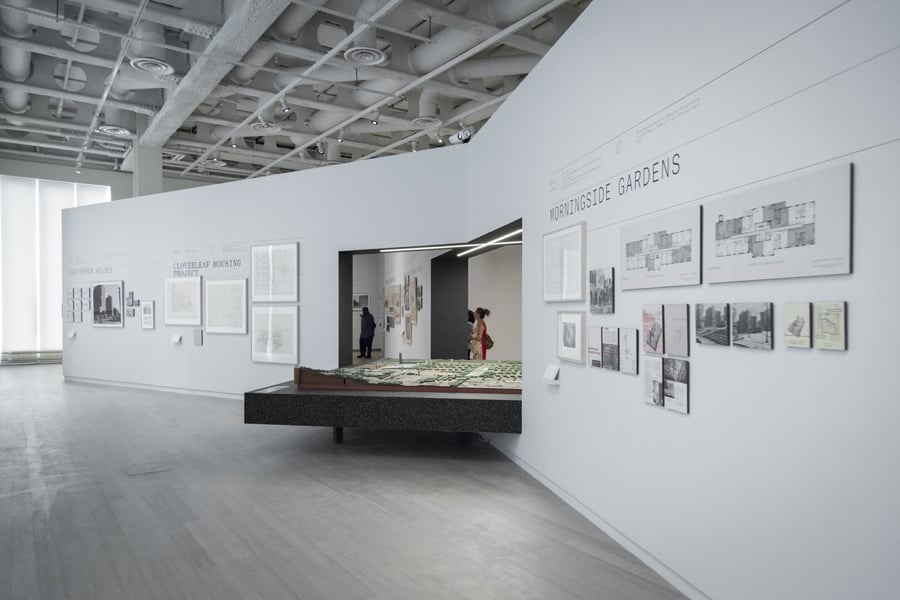 Usonia Homes, Broadacre City, the Jacobs House—these are projects almost every Columbia architecture student can recognize, yet for those same students, the complex history of nearby Harlem's modern housing probably remains a mystery. That's something that The Temple Hoyne Buell Center for the Study of American Architecture's new exhibition, at Columbia's new Lenfest Center for the Arts, aims to correct. In the process, the show tries to cast Wright's projects in a new, more racially- and socially-conscious light.
At the physical center of the exhibition is Broadacre City, Wright's enormous model for individualism, self-sufficiency, and low-density. X-shaped walls radiate outward and showcase 12 housing projects from Wright (none of which are in Harlem, nor New York City) and 12 from Harlem. Wright's designs are represented with original drawings and historic photographs, while the Harlem projects tend to feature smaller copies of promotional materials and photographs. Various other media—such as newspaper articles and film clips—are interspersed as well.
The extensive collection does highlight tensions common to Wright's work and designs for Harlem: private versus public ownership and funding, racial segregation versus integration, top-down versus bottom-up planning. Inevitably, there are some ideas that mismatch: Harlem's urban character doesn't illuminate Wright's ideas on sprawling, low-density urbanism or agrarian self-sufficiency. Moreover, while Wright dealt with large government agencies (such as the federal government and local planning agencies) Harlem was shaped by entities with greater concentrations of power, such as the Morningside Heights, Inc., Robert Moses, and the New York City Housing Authority.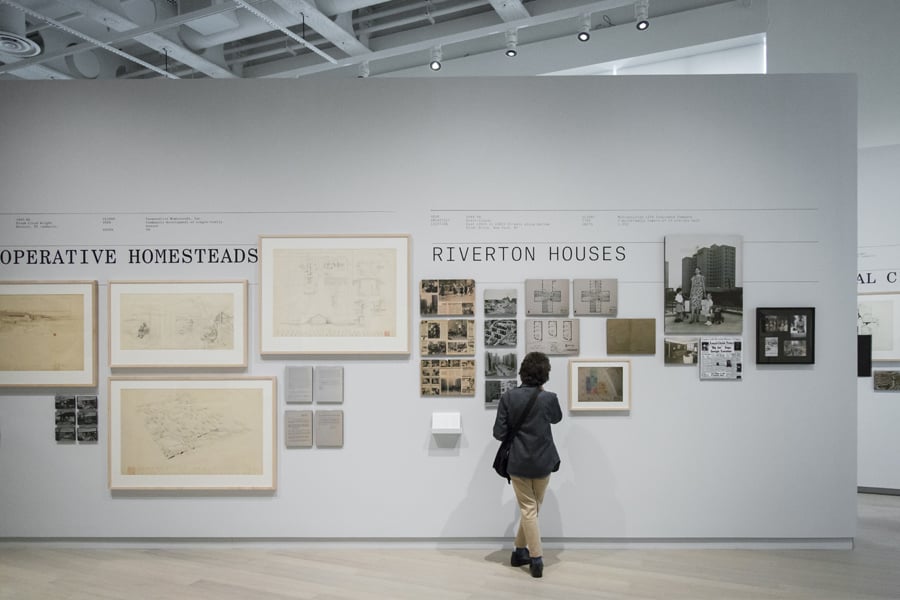 Fans of Wright may discover a few lesser-known unbuilt projects, such as Crystal City, a 24-tower mixed-used development outside Washington, D.C., or the Cooperative Homesteads, which would have been half-buried homes for autoworkers in Detroit. Wright's struggle with individualism, collectivity, sprawl, density, and the outside forces that inhibited his designs are also in plain view.
Yet, while the attempt to detail a neighborhood's urban history is laudable, Harlem's story is only presented piecemeal through the various projects on view. It can be frustrating to see large Wright drawings alongside smaller reproductions of Harlem housing floorplans. Moreover, in many instances, the parallels between Wright's designs and Harlem's developments remain just that—parallels, not intersections. Still, rarely does an exhibit attempt the ambitious task of depicting a neigbhorhood's complex urban history.
If you enjoyed this article, you may also like "Frank Lloyd Wright's "Negro" School: A Bundle of Contradictions?"