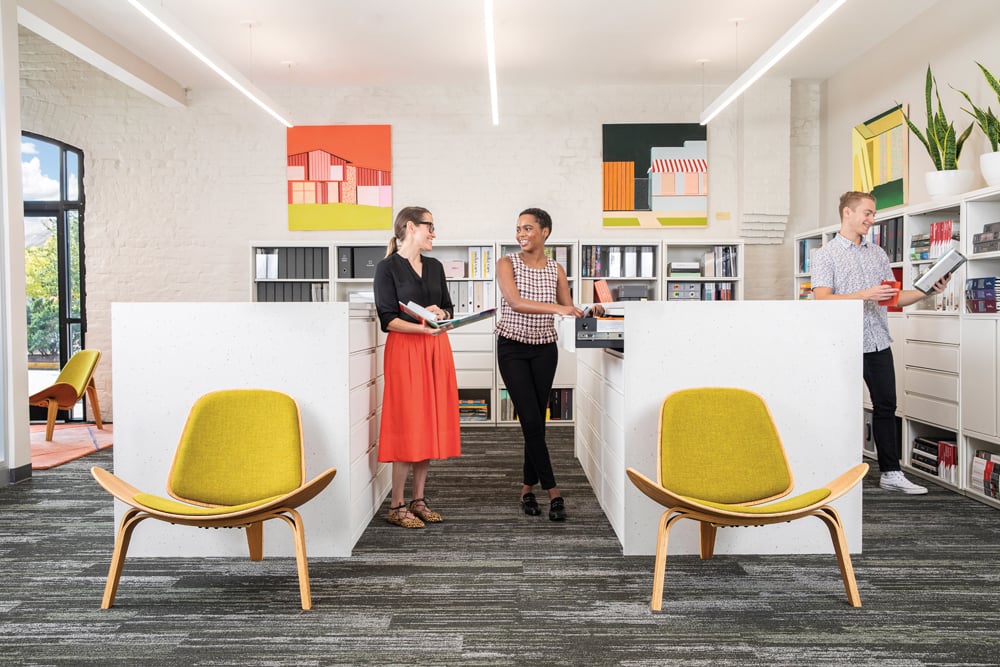 May 21, 2021
Future100 Report: Metropolis Highlights the Diverse Future of A&D
The Future100 Report gives an overview of these promising young designers: where they come from, what and where they study, and who mentors them.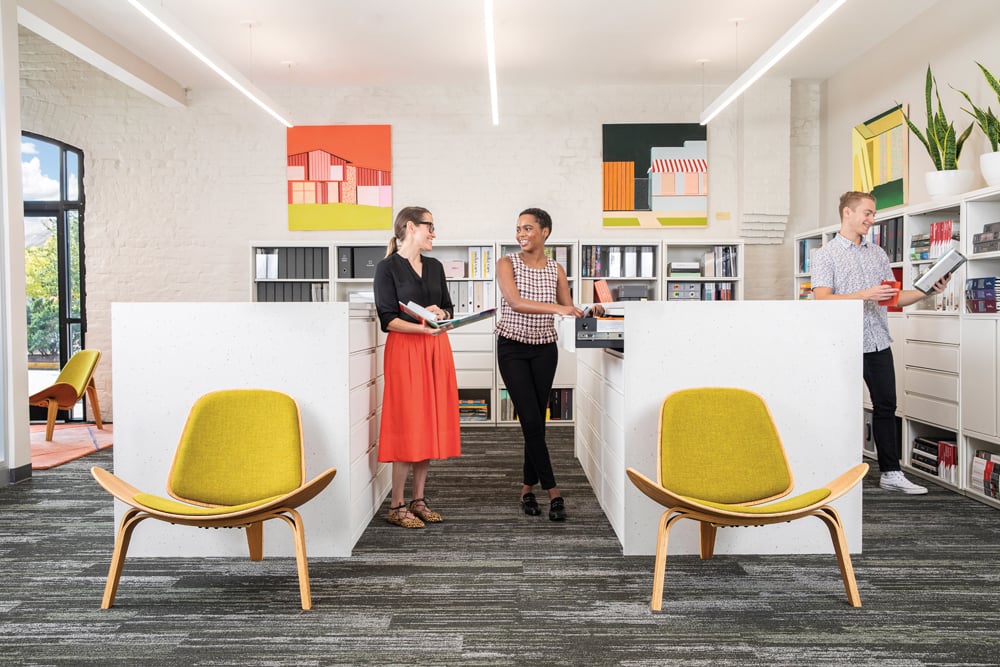 ---
This year, Metropolis set out to designate the top 100 graduating architecture and interior design students in the United States and Canada. The program, sponsored by Nelson, CannonDesign, and Interface, invited the most talented students from the class of 2021 to apply. Those selected—our inaugural Future100—are featured in this issue.
Nominated by their instructors and mentors, these 50 interior design and 50 architecture students were chosen by Metropolis editor in chief Avinash Rajagopal and SANDOW Design Group EVP and design futurist AJ Paron. They hail from some of the best architecture and interior design schools in North America, from Harvard University to California College of the Arts, and call everywhere from Atlanta to Toronto home. They are a diverse group—with many identifying as BIPOC or LGBTQIA+—who advocate for openness, equity, and inclusion through their work and extracurriculars. They are leaders on their campuses and are sure to be forces in the industry.
On the following pages, we give you a broad look at this group of promising young designers: where they come from, what and where they study, and who mentors them. Then you can dive into their portfolios to see what the future of the A&D industry looks like.
---
SCHOOLS
Where Do They Study?
In 2020, Metropolis set out to help soon-to-graduate students who were about to set foot in the industry amid a pandemic and a challenging economic landscape. Launching a search across the United States and Canada, we reached out to deans, professors, and advisers at architecture and interior design programs, looking to find the top students from the class of 2021. Enthusiastic responses and standout nominations came flooding in from leading schools throughout North America.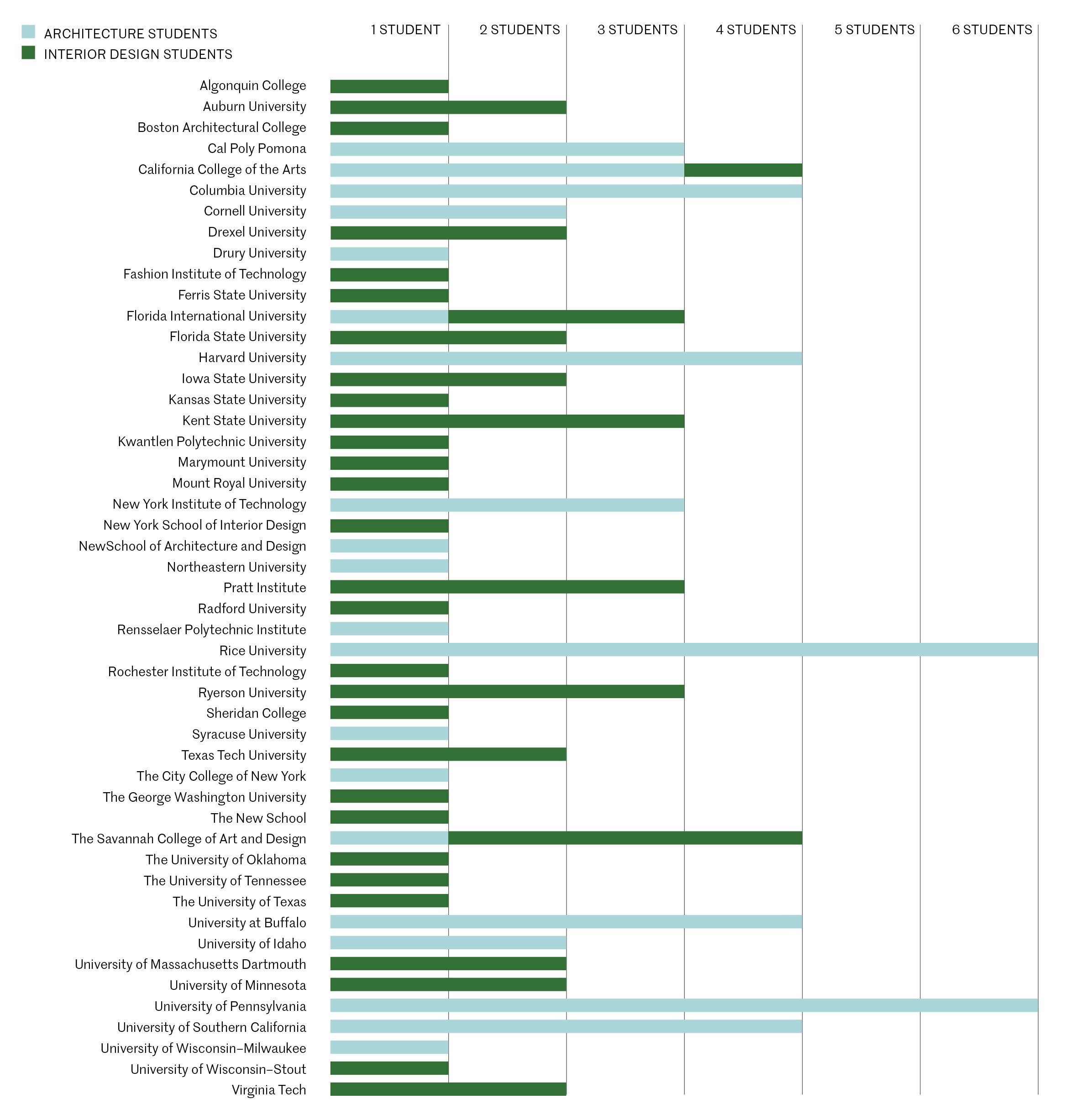 ---
D I V E R S I T Y
What Do They Say About the Future?
These top students advocate equity and inclusion through their work and extracurriculars, and many identify with groups that are underrepresented in the A&D professions.
A C A D E M I C S
What Do They Study?
Pursuing undergrad or graduate degrees in architecture and interior design, some of the Future100 students will also graduate with specializations in lighting, interior architecture, or urban design.
Judging Criteria
The most talented students from the class of 2021 were invited to apply to be a part of the Future100 by submitting their academic accomplishments, a portfolio, and testimonials from an instructor or a professional mentor. Applicants were required to be enrolled in an accredited architecture and interior design program at a public or private college in the United States or Canada, be working on studio-based or research-based projects, and be in good academic standing. Student submissions were reviewed by Metropolis editor in chief Avinash Rajagopal and SANDOW Design Group EVP AJ Paron, and were judged on their creativity, rigor, and professionalism.
---
Nine out of 100 students were president of an AIAS, ASID, IIDA, or NOMAS campus chapter, or another architecture or interior design organization.
---
"Alek Tomich's ambitions are not only architectural, but they are socially, politically, economically, and environmentally advanced, and provide hope that our profession can help individuals most marginalized by our country's housing system."
—Daisy Ames, Adjunct Assistant Professor, Columbia University
"Xie Maggie Hill is an advocate for the LGBTQIA+ community, and through her human-centered design philosophy, she helps others combat their implicit biases to create more inclusive environments."
—Tamie Glass, Associate Professor, Faculty Director of Design in Health, The University of Texas at Austin
"I value Conor Daly's perspective, his commitment to diversity and identity, his wonderful comments and contributions to his peers and the evolving field of interior design. Conor represents the future, in that he embraces openness, equity, and inclusion."
—Katherine Lambert, Professor of Architecture and Interior Design, California College of the Arts
---
TESTIMONIALS
Who Mentors Them?
Students were nominated by distinguished professors and industry professionals from across North America—including a few familiar faces.
---
TOSHIKO MORI
Founder and Principal of Toshiko Mori Architects, Robert P. Hubbard Professor in the Practice of Architecture at Harvard University Graduate School of Design
NOMINATED: Yaxuan Liu, Harvard University
"I witnessed firsthand Yaxuan's enormous leadership capacity and talent for entrepreneurship. He prioritized helping others and promoting a greater cause over promoting himself. His ability to come up with a creative solution to a societal injustice and his selfless attitude and empathy impressed upon me that he is a true model of leadership for his generation."
NOMINATED: Brayton Gregory, Harvard University
"Brayton is a very thoughtful and careful designer who constantly challenges himself with new ideas to rethink his initial designs for complex, strong results. He epitomizes the rare combination of a talented designer, thoughtful researcher, and personable teacher who has the capacity to become a great educator and a leader for the international design community."
---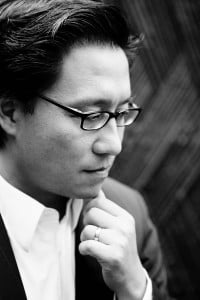 LYNDON NERI
Partner at Neri&Hu, Fall 2019 John C. Portman Critic at Harvard Graduate School of Design
NOMINATED: Edward Han Myo Oo, Harvard University
"Edward showed great sensitivity to his design approach and an aptitude for solving complex issues. More importantly, he was a great leader and a constant voice for the marginalized community. Ed's work puts people and the human psyche front and center. As young designers become ever more removed from the physical into the digital, and as design focuses solely on form over content, Ed's attitude provides a necessary counterpoint, reminding us why we do what we do, and why design matters."
---
TROY SCHAUM
Partner at SCHAUM/SHIEH, Associate Professor at Rice Architecture
NOMINATED: Emma Scott, Rice University
"Emma has the ability to synthesize research and aesthetics in ways that produce provocative results. During her time in graduate school over the last three years, I have been able to watch as she developed into a leader in her class. She has a knack for working with the tenacity and the meticulousness of a detective, uncovering the stories that make simple formal assertions untenable. She moves across fields of research in history, construction, labor relations and representation, and proposes new ways for architects to tell the stories that are embedded in the places we design and build."
---
G EO G R A P H Y
Where Are They From?
With wide-ranging geographic and cultural backgrounds, the Future100 study everywhere from Los Angeles to Toronto.
---
You may also enjoy "What They're Specifying: Gala Magriñá Design"
Would you like to comment on this article? Send your thoughts to: [email protected]
---
Register here for Metropolis's Think Tank Thursdays and hear what leading firms across North America are thinking and working on today.