April 26, 2022
The 2022 Metropolis Future100 Report
ACADEMICS
What Do They Study?
Pursuing undergrad or graduate degrees in architecture and interior design, the Future100 students also demonstrate passions for other creative outlets—from painting and photography to lighting and furniture design—as well as interests in areas of study such as urban planning, accessible design, and sustainability.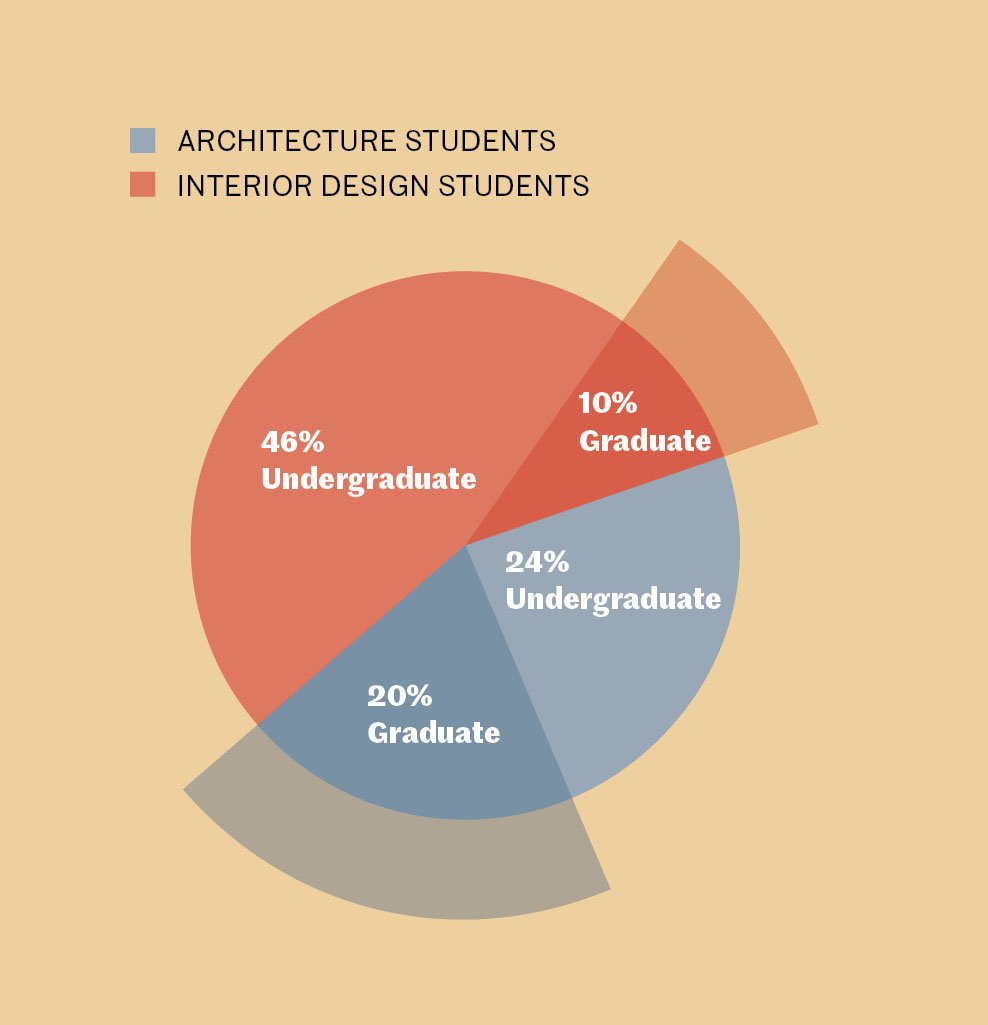 DIVERSITY
What Do They Say About the Future?
These top students advocate for equity and inclusion through their work and extracurriculars, and many identify with groups that are underrepresented in the A&D professions.
SCHOOLS
Where Do They Study?
Launching a search across the United States and Canada, we reached out to deans, professors, and advisers at architecture and interior design programs, to find the top students from the class of 2022. Enthusiastic nominations came flooding in from leading schools throughout North America.
GEOGRAPHY
Where Are Their Schools?
With wide-ranging geographic and cultural backgrounds, the Future100 study anywhere from New York to San Francisco.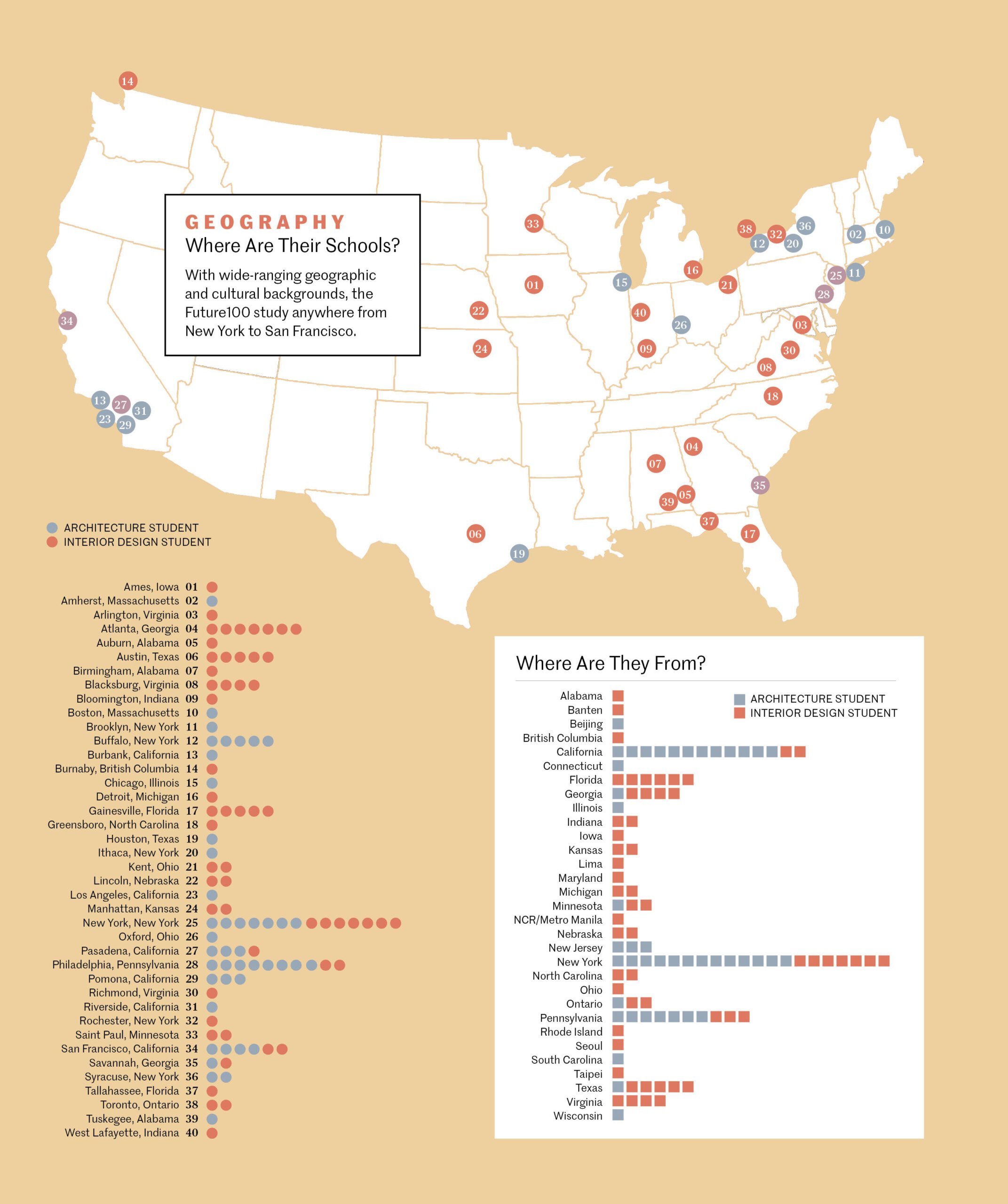 Would you like to comment on this article? Send your thoughts to: [email protected]