October 15, 2018
Géométries Sud Exhibit Is an Exuberant Celebration of Latin American Art and Architecture
On view at the Fondation Cartier, Géométries Sud, du Mexique à la Terre de Feu features the work of numerous Latin Americans, including Bolivian-Aymara architect Freddy Mamani.
---
For five months this year, the Fondation Cartier, Jean Nouvel's dematerializing contemporary art center in Paris, seemed the perfect setting to show Junya Ishigami's light-as-air, scale-confounding architecture. This month, another exhibition—Géométries Sud, du Mexique à la Terre de Feu ("Southern Geometries, from Mexico to Patagonia")—moves in, promising an exuberant celebration of color, form, and pattern with which Nouvel's techno-minimalist venue finds new synergy.
In showcasing some 250 works by more than 70 artists, Géométries (running through February 24, 2019) assembles cultures and eras, "connecting the ancient with the contemporary, Modernist art with Amerindian culture," says Marie Perennes, who curated the show with Hervé Chandès and Alexis Fabry. Visitors step first into a vivid ballroom designed for the space by Bolivian-Aymara architect Freddy Mamani—the first he has done outside Latin America. It's an opportunity, he says, for visitors "to get to know Bolivia, Latin America, and also each other." His candy-stripe pastiche pulls from "the diversity of our cultures," Mamani explains, including the Tiwanaku, from which the Aymara originated.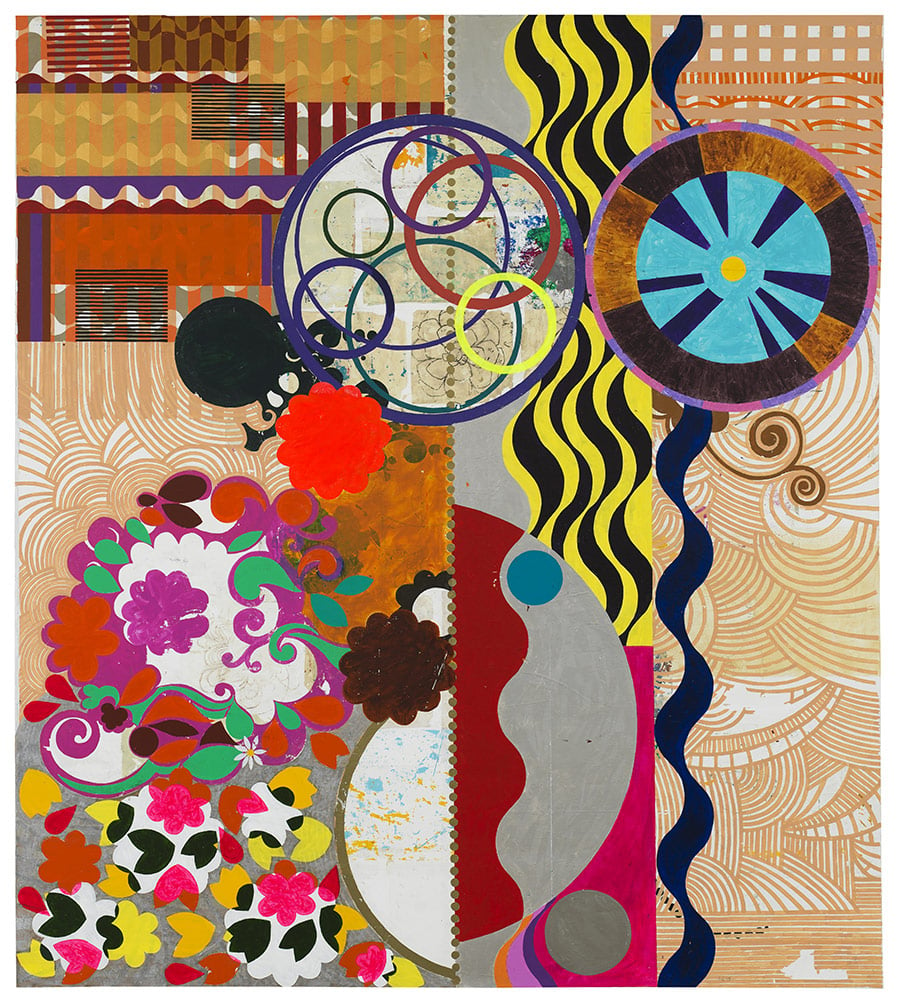 ---
The ground floor also features a site-specific brick-and-concrete work by Paraguayan architects Solano Benítez and Gloria Cabral and a collection of ephemeral wire sculptures by Gego, a leading figure of Venezuela's abstract movement of the '60s and '70s. Downstairs, the lower gallery displays more than 220 pieces, including the European debut of a collection of works by the Ishír, an indigenous people of Paraguay.
With such visual bounty sprouting up in the Fondation's glass-meets-forest space, the curators hope visitors will discover unifying elements among regions, peoples, and times. And the show offers something else: an eclectic, expansive introduction to Latin American indigenous art, which has fueled both past and contemporary currents in art and design, demonstrating, says Perennes, "how a world of ancestral traditions is still alive today and artistically very active."
You may also enjoy "Architecture You Can Smell? A Brief History of Multisensory Design."