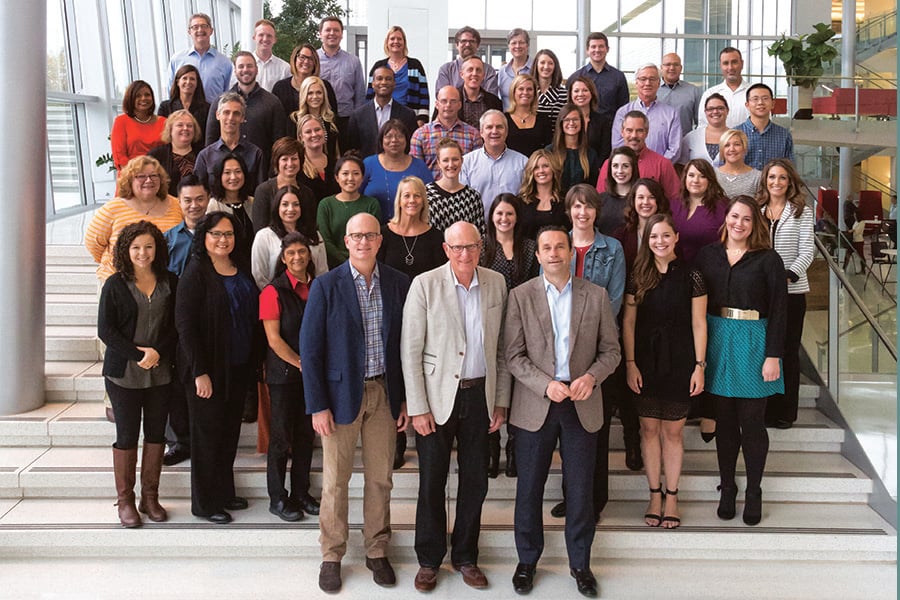 June 8, 2018
The Key to Haworth's Success? Listening and Learning
G.W. Haworth, the founder of Haworth, was the first person in his family to go to college. But he might never have been able to graduate from Western Michigan University in 1937 had it not been for his employer at the time, a grocer in Benton Harbor, who allowed G.W. to keep his job over […]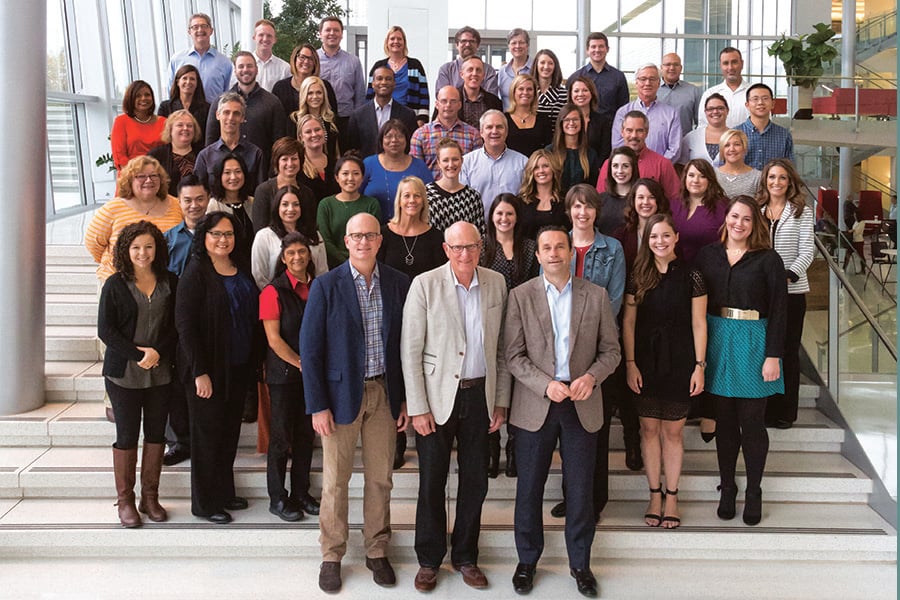 ---
G.W. Haworth, the founder of Haworth, was the first person in his family to go to college. But he might never have been able to graduate from Western Michigan University in 1937 had it not been for his employer at the time, a grocer in Benton Harbor, who allowed G.W. to keep his job over the weekends to help pay for school. "Later in life when he became successful, we believe that his investment in scholarships was in direct connection to that grocer," says Matthew Haworth, his grandson and chairman of the company.
Linking corporate practices with family values is a proud tradition at Haworth, but the organization's culture is nothing like the paternalistic stereotype of a family company. "We have the rigor of a private company," Matthew says. "We are not a family company because the family sits on the board." In keeping with this ethos, Haworth calls its employees "members." "It's a very intentional nomenclature that is intended to have people hear from the organization that they are different from employees elsewhere," explains Ann Harten, VP of global human resources.
Harten oversees several international programs that help members grow in their careers, and take Haworth to new heights with them. In addition, G.W.'s legacy of investment in young people continues today: "This year we're going to have 75 interns," she proudly says. "We get well over 1,000 applicants from all over the country. Why? Because you're not just coming to Haworth to learn the craft of your focus within your university. You are here to be further developed as a person."
The familial embrace extends beyond the members to Haworth's vast network of collaborators spread across six continents. "We personally know our distributors, we know our members, we know our clients," says Matthew, who spends a lot of time each year traveling to listen closely to the insights of the company's partners and members around the world. At key moments throughout Haworth's history, those insights, like the ones that follow, have helped propel the organization forward and shape the way we live and work.
---
What is your favorite place to work?
"I mostly enjoy working at a big wooden table because my creative process involves working with large drawings and samples. I specifically like wood surfaces because I like to be surrounded by authentic materials."
—Liz Teh, head of design, Asia Pacific, Haworth
"Our 20-foot reclaimed farm table or our lounge. We are most creative and lively when we gather our thoughts in collaborative settings brainstorming together. Drawing, laughing, eating, sharing stories, and working can all happen at once!"
—Annie Lee, principal, interior design, ENV
"Any place where there is a view of the outside. Being able to take moments to look outside is a great stress reliever." —Bob Wayner, senior industrial designer, Haworth
What do you need most in the office to do your best work?
"People! I like to be surrounded by people that are helpful, high energy, and smarter than me! In addition, I need ample amounts of daylight to provide even more energy— especially in our long winter months."
—Cindy De Graaf, dealer business consultant (Midwest region), Haworth
"I need to be surrounded by creative, engaged, and professional people. I also need tons of storage and north light!" —Liz Johnson, senior industrial designer, Haworth
"I need purpose, clarity, and ease to do my best work. Much of this can be expressed through the culture of an organization and the shared values and principles in the work, but also in how teams engage with each other. Within the physical environment, I need the same things—a well-designed space should remove friction to bring forward these same ideas."
—Kyle Hamblin, senior director, workplace solutions, Capital One
How have offices changed since you entered professional life?
"The entire office experience has changed, and we have moved to a user-centered environment versus the cubicle, Dilbert environment."
—Jill Stewart, regional vice president, Haworth
"When I came to Haworth we all worked out of cubicles 80 inches tall, not being able to see out or collaborate with those around you. Today the style is so different, allowing for a different culture."
—Bill Gurn, facilities and operations maintenance manager, Haworth
"There is much less permanence. More than ever, a company's trajectory comes from specific people in a given place and time rather than the inherent weight or history of the organization. As a result, people, spaces, furniture, and work styles feel less and less stable. This is good in that it reflects the pace of change we are all experiencing, but it also brings many challenges."
—Mike Simonian and Maaike Evers, cofounders, Mike & Maaike
What do you think is the biggest factor changing the way we work?
"Data. As technology and the access to information becomes increasingly complex, vast, and lightning quick, we have to figure out how to make this easier to interpret. There is so much information already at our fingertips, but it's only useful when we can distill it to drive decision-making."
—Kyle Hamblin
"Texting. Brief communications lead to assumptions, and the related lack of detail causes mistakes and misunderstandings."
—Greg Almond, CEO, Furniture Marketing Group
"We're working in a more distributed fashion, so we have to be deliberate about connecting and building relationships."
—Sharon Netto-Lipsky, director, talent attraction and development, Haworth
"One of the biggest factors changing the way we work is the challenge presented by today's multigenerational workforce and the competitiveness to attract and retain talent. This presents many changing demands on human resources, global real estate, facilities, architects, and interior designers."
—Cyndi King, regional director, global accounts, Haworth
"Generational shift in attitude towards work-life balance. Looking to the future, it will be interesting to see how the younger generation will shape the work environment for themselves where quality of life precedes their raison d'être for work or job security."
—Liz Teh
What's missing in workplaces today?
"Recent research suggests more exposure to outdoor settings increases one's work productivity, focus, and creativity. This shows there are professional benefits to working in nature. Some companies have even made the decision to create more green indoor spaces that function much like outdoor spaces."
—Paula A. Cardello, business development executive, Haworth
"Because of the reduction in vertical surfaces, I'm not able to display my work and personalize my space as much as I did in the past."
—Bob Wayner
"We need to focus on the feeling of our companies and our spaces—the emotional experience of a space is more important than its layout. A person's creative comfort zone is their biggest limitation. The right emotional environment will give people the confidence to step out of their comfort zones, creating incredible opportunities for the organization. What some may still consider too 'touchyfeely' to discuss seriously is now the most important factor in creating a successful workplace."
—Mike Simonian and Maaike Evers
"We are still in the early stages of transformation. What is missing is true agility in the workplace to meet the constantly evolving ways of working and ever improving technology."
—François Brounais, VP sales Western Europe, Middle East, and Africa, Haworth