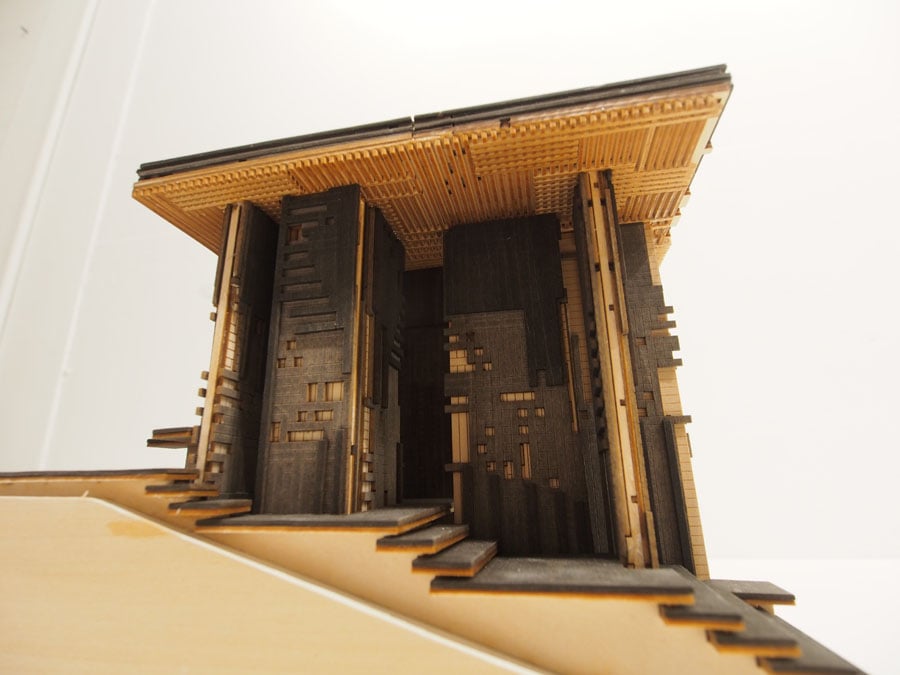 December 6, 2019
High Tech Timber
SCI-Arc's planned robot annex promises solutions to real problems—in the building industry and beyond it.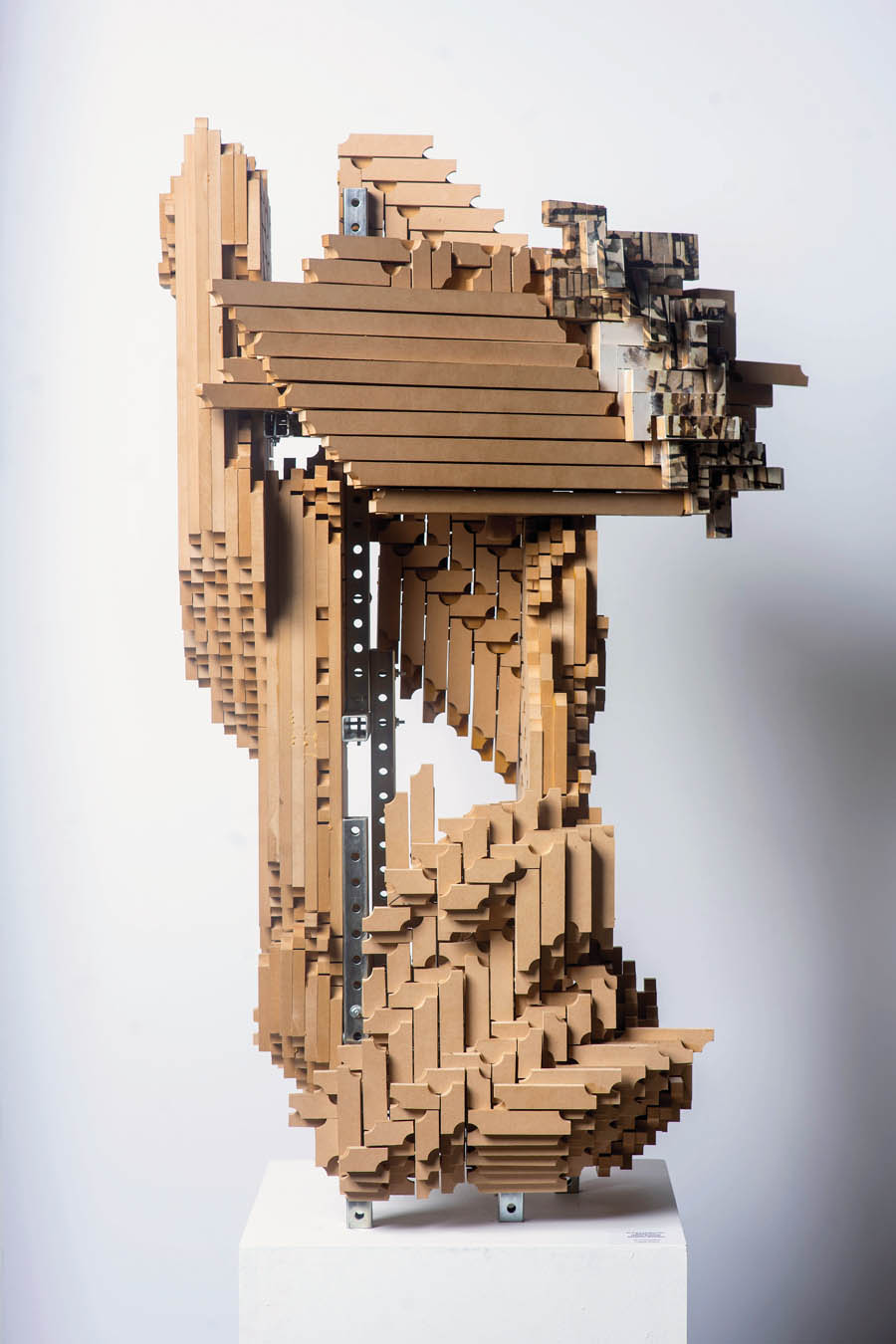 Thinking sustainably about design allows—compels—one to make connections between seemingly unconnected phenomena. It's this logic that led designers Casey Rehm and Erik Ghenoiu, who teach at SCI-Arc in Los Angeles, to link a promising building material to the city's grievous homelessness crisis.
The pair has plans for a new annex at SCI-Arc that seeks to bring the precision power of robotics, 3D scanning, and AI to bear on cross-laminated timber (CLT), among other materials. A type of engineered wood made by gluing layers of timber at right angles, CLT can be used in the superstructures of buildings in place of steel and concrete, and so represents one way to reduce the carbon footprint of new construction, e.g., mass housing.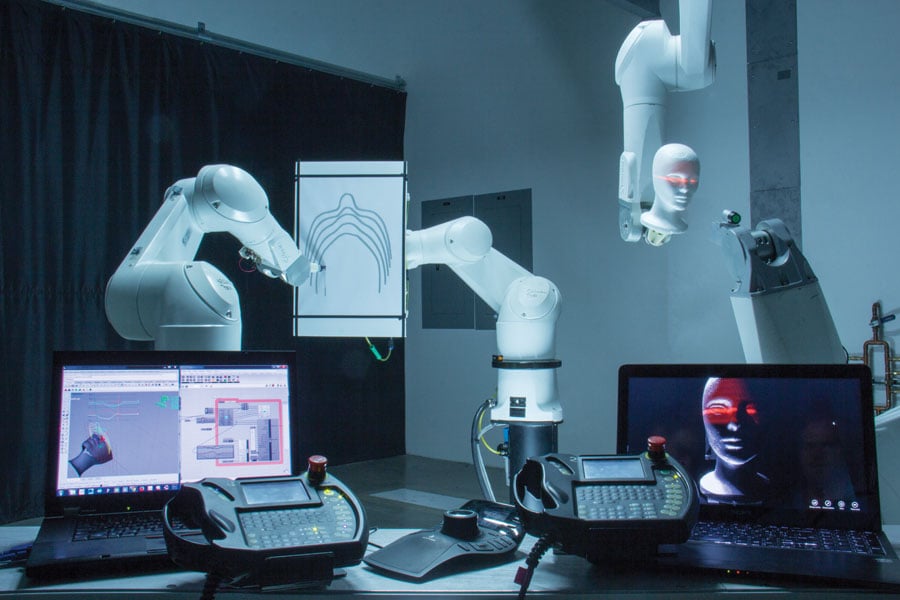 At the moment, however, CLT's high price tag scares off builders from widely adopting it. According to Rehm and Ghenoiu, the cost could be significantly lowered by ironing out production inefficiencies, which also lead to material waste. "Right now the industry is manually laying up two-by-sixes into industrial presses, pressing them into panels, and then manually cutting window openings," says Rehm. Using large-scale industrial robots could transform the manufacturing process so that, as he puts it, "the only waste is the sawdust from the width of the saw blade."
Supported by grants from the W.M. Keck Foundation, The Ralph M. Parsons Foundation, and The Ahmanson Foundation, the researchers are also working to develop cost-effective CLT panels that can be aggregated into rapid deployment housing.
"We have all the tools to act, so we can either use them abstractly or we can use them on concrete instances of this incredibly pressing homeless problem that surrounds us," says Ghenoiu. "This is how we can get more skin in the game."
You may also enjoy "In the SF Bay Area, David Baker Architects Bucks the Trend of Dull Modular Housing"
Would you like to comment on this article? Send your thoughts to: [email protected]