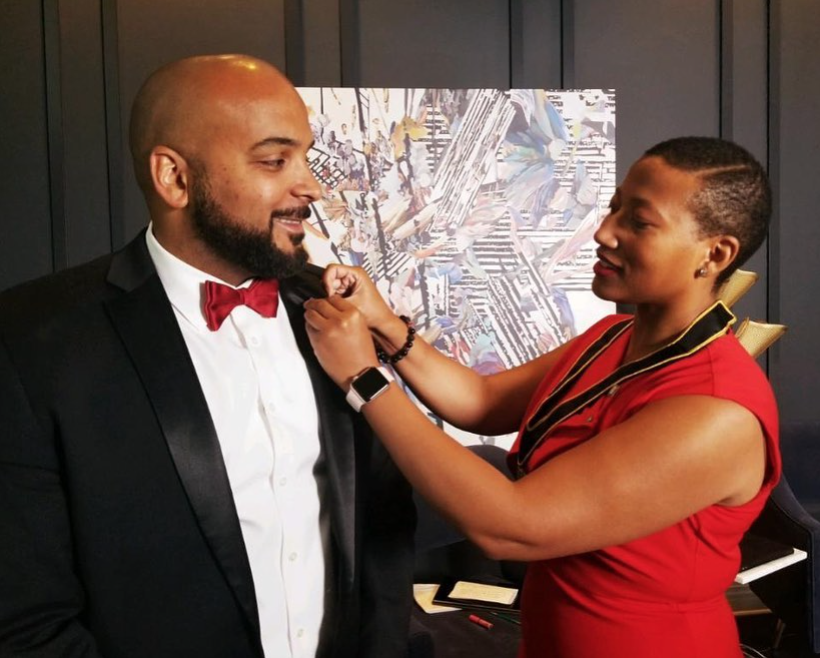 October 27, 2020
Highlights of NOMA's Virtual National Conference: New President, New Awards, New Partnerships
Amid Zoom workshops and lectures, the NAACP joined minority architects in issuing a new award for justice, equity, and inclusion in design
---
In a season of losses (lost jobs, lost social connections), the National Organization of Minority Architects (NOMA), a 49-year-old trade organization founded by 12 African-American professionals, experienced some important gains, which were apparent during the group's annual conference held virtually this month.
The online show boasted the group's largest crowd ever with more than 1,600 registrants. And that first was in line with other milestones, which participants celebrated in a 3-day series of video meetings, lectures, workshops, award ceremonies, and even a dance party.
Under the outgoing two-year president Kimberly Dowdell, the group doubled its membership, created the NOMA Foundation Fellowship, added key new corporate members such SOM, Kohler and General Motors, and launched its own directory of professionals.
"I focused my presidency on openness through the #ALLinforNOMA campaign to gather a broader spectrum of members so that together we could talk about how to ensure no group will ever feel left out again," said Dowdell.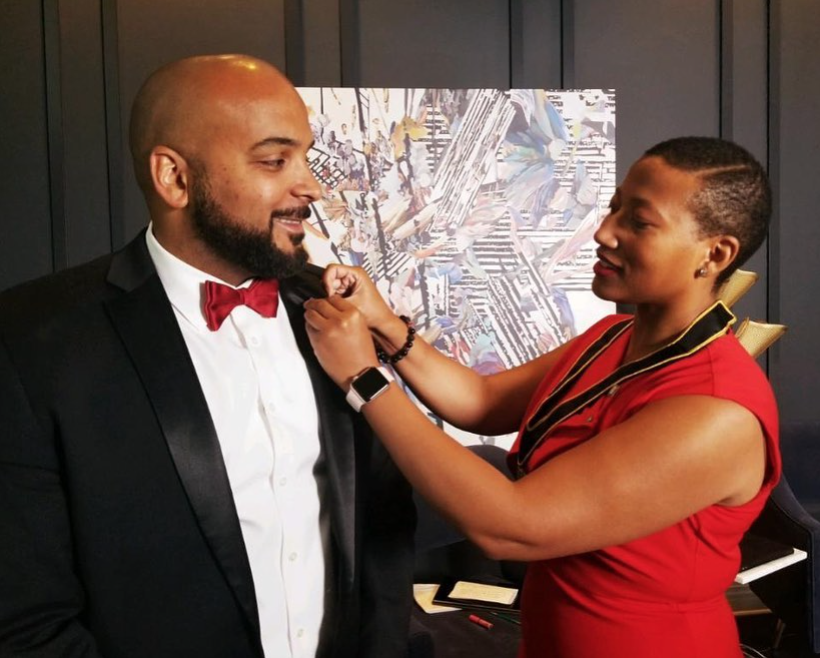 Partnering with the 111-year-old civil rights organization, the NAACP, to recognize justice, equity and inclusion in architecture was another win for the organization.
The 2020 SEED/JEDI awards were created to highlight built and conceptual projects in architecture, community design, and economic development, which exemplify justice, equity, diversity, and inclusion. (Dowdell is a cofounder of the Social, Economic, and Environmental Design (SEED) Network, established in 2005.)
SEED/JEDI winners:
Other highlights included the announcement of the Phil Freelon Professional Design Award winners:
Vision Category – Honor Award: Perkins & Will, Yanel de Angel, NOMA, FAIA, Principal, Resilient Planning at Multiple Scales, Autonomous Municipality of Toa Baja, Puerto Rico. Focused on climate change impacts, the plan focuses on a two-phased approach: 1) Restore the ecology and 2) Develop a social and civic infrastructure.
Built Category – Honor Award: Moody Nolan, Inc., Curtis J. Moody, FAIA, NOMA, NCARB, LEED AP, Architect of Record / Design Architect, Columbus Metropolitan Library – Martin Luther King Branch, Columbus, Ohio
Historic Preservation, Restoration & Renovation Category – Honor Award: Studio Figure, Nicholas Brinen, NOMA, Architect of Record, Potters Craft Cider at Neve Hall, Charlottesville, Virginia
Unbuilt Category – Honor Award: AECOM Detroit, Pierre Roberson, NOMA, AIA, Principle Design Architect, YMCA Flint, Flint, Michigan
Small Projects Category – Honor Award: SmithGroup, Dayton Schroeter, Principal Design Architect, Society's Cage, Washington, D.C.
The conference also featured a formal welcome for the incoming president Jason Pugh. Dowdell inducted Pugh as the 2021-2022 president by "passing the staff," a tradition from NOMA's founding in 1971. A licensed architect and certified planner, Pugh is an associate architect and urban designer for Gensler's Chicago office. Pugh has a passion for helping develop underserved communities and the next generation of designers and architects. He previously served as the president of the Illinois NOMA chapter 2015-2016, and also served on Chicago's Associate Board of the ACE (Architecture, Construction, and Engineering) Mentor Program. Pugh has a B.A. from Howard University, one of seven Historically Black Colleges and Universities with an architecture accreditation, and a Master of Science in Architecture and Urban Design from Columbia University.
"I'm honored to lead NOMA into our 50th year and start the next half-century of programming and progress," said Pugh, NOMA incoming president. "One of the main goals for the next two years is to build upon the great work and progress President Dowdell and membership have accomplished during her tremendously impactful administration. We want to find ways to bolster the programs and initiatives launched by both the National Executive board and our local NOMA chapters to date, and ensure it dovetails with our expanded platform to Educate, Elevate, and Empower our membership base and chapters across the country."
While Dowdell's #ALLinforNOMA platform of inclusion is opening new doors, the organization's history remains a galvanizing force: "There is still a focus on the issues facing Black architects because that is where we still see the greatest disparities. I hope that those who have joined us feel more clarity and commitment to the future of diversity, equity and inclusion in architecture. As much as the industry has stepped up to support us, we are here to support them in their journey, too. Our diversity in membership will only help us be more successful in the future," Dowdell says.
Next year, NOMA's annual conference will be held in Detroit, celebrating 50 years since the organization's founding, at the AIA Convention in Detroit in 1971.