November 3, 2021
4 Home Offices Offer a Glimpse of the Future of Remote Work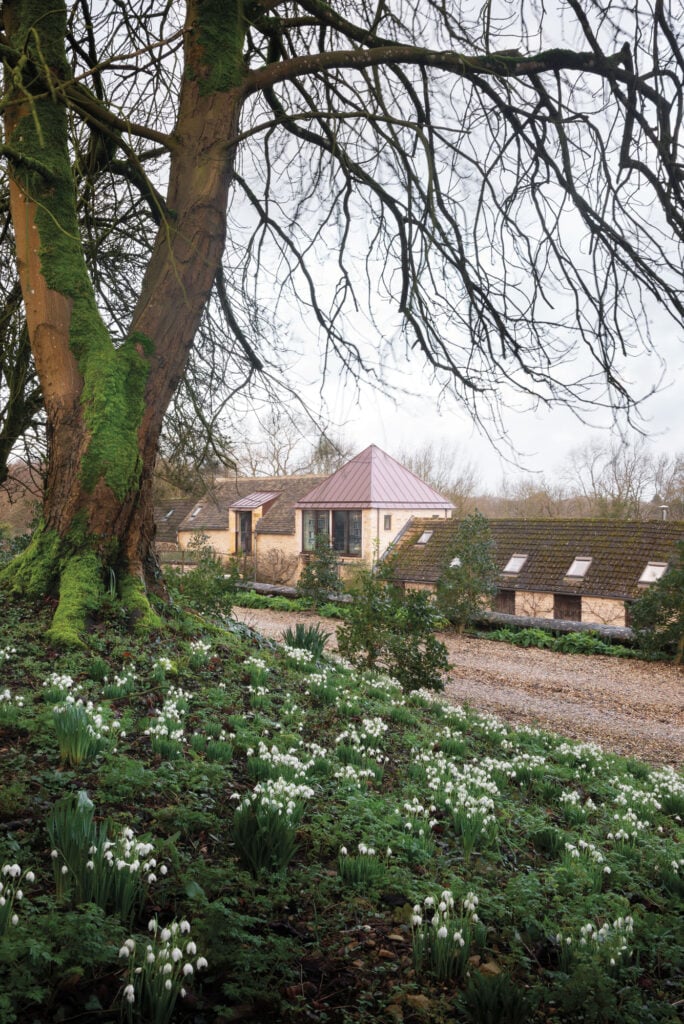 In Chicago, architecture firm dSPACE Studio designed a Lincoln Park residence for a couple relocating from New York City. A simple but eye-catching work-from-home arrangement includes a suspended wooden desk that appears to float before a glass wall. Situated in the dining area of the open-plan residence, the workspace is at the heart of the home, offering connection to daily rhythms, and blending, rather than separating, life and work.
Maybe your home doesn't have enough space for a dedicated work area. U.K. prefab experts Koto Design (in partnership with the New Art Centre) have developed a modular solution: Home Office #1, a carbon-neutral cabin that can serve as a home office, meditation room, or backyard retreat. A charred timber exterior gives the almost-geologic-looking structure durability and a unique matte-black finish, while a minimal interior gives you room to think.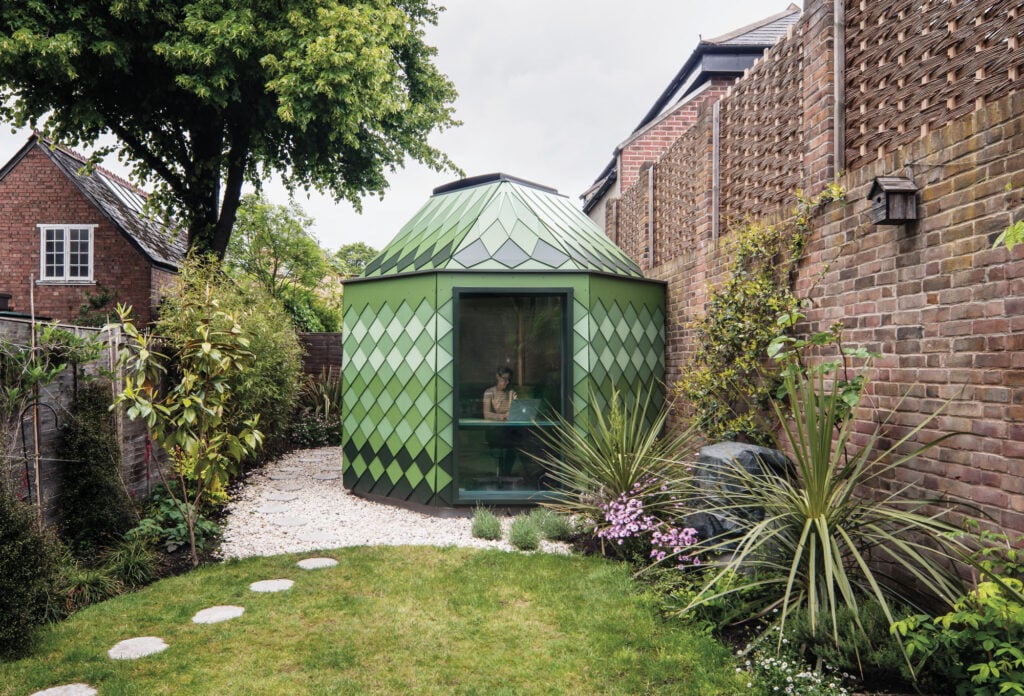 Inspired by 18th-century garden follies and the humble artichoke, London-based Studio Ben Allen designed A Room in the Garden to be used as an office, a play structure, a bedroom, or a gardening shed. Created with affordability and ease of construction in mind, it's a whimsical response to the challenge of feeling cooped up at home.
Would you like to comment on this article? Send your thoughts to: [email protected]