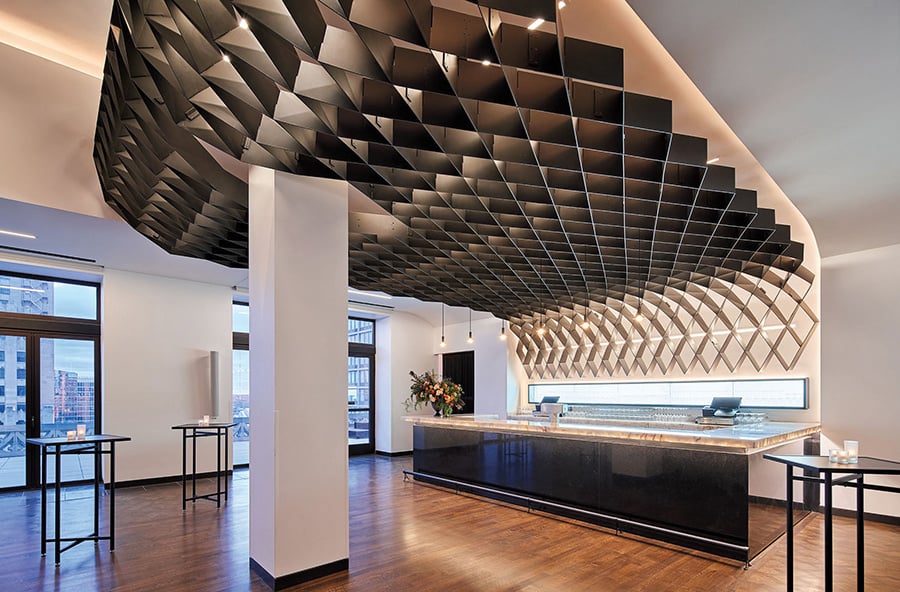 January 1, 1970
HOSPITALITY Women Welcome
It's probably a sign of the times that, in 2020, the task of renovating a former men's social club would fall to a women-owned firm. That's what happened when Hyatt commissioned Chicago-based Simeone Deary Design Group to update the Kansas City Club Building, originally built in 1922, into the 144-room Hotel Kansas City. The Kansas […]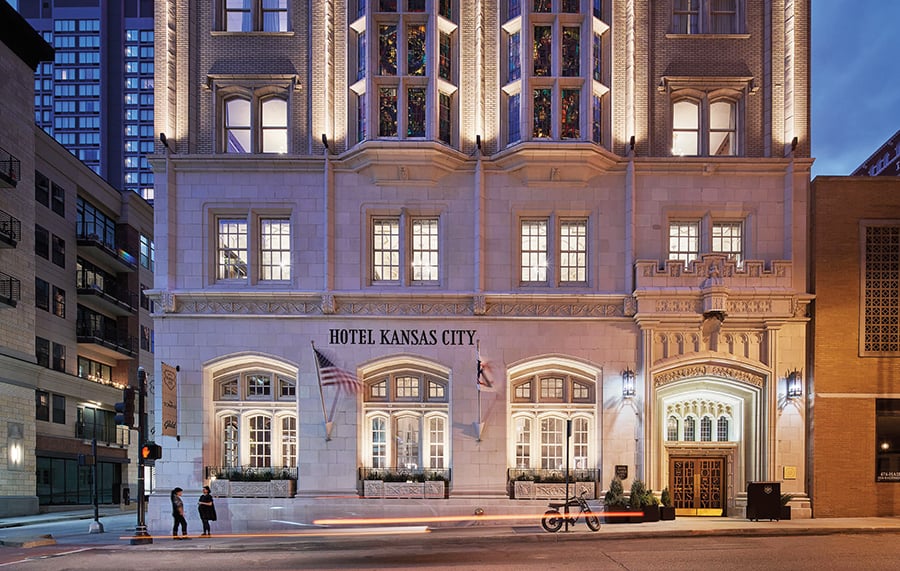 It's probably a sign of the times that, in 2020, the task of renovating a former men's social club would fall to a women-owned firm. That's what happened when Hyatt commissioned Chicago-based Simeone Deary Design Group to update the Kansas City Club Building, originally built in 1922, into the 144-room Hotel Kansas City. The Kansas City Club was established by 42 founding members to connect the leading men of the city. Digging into the property's history, the design team led by Gina Deary learned that the club found the dilemma of its first female applicant so baffling that the aspiring member, Bertha Goodwin, was left in limbo until "some later date when the plans for lady members are perfected." Not one to miss significant details, Deary was taken with the story and immediately understood this project as an opportunity to explore the evolution of attitudes toward inclusion.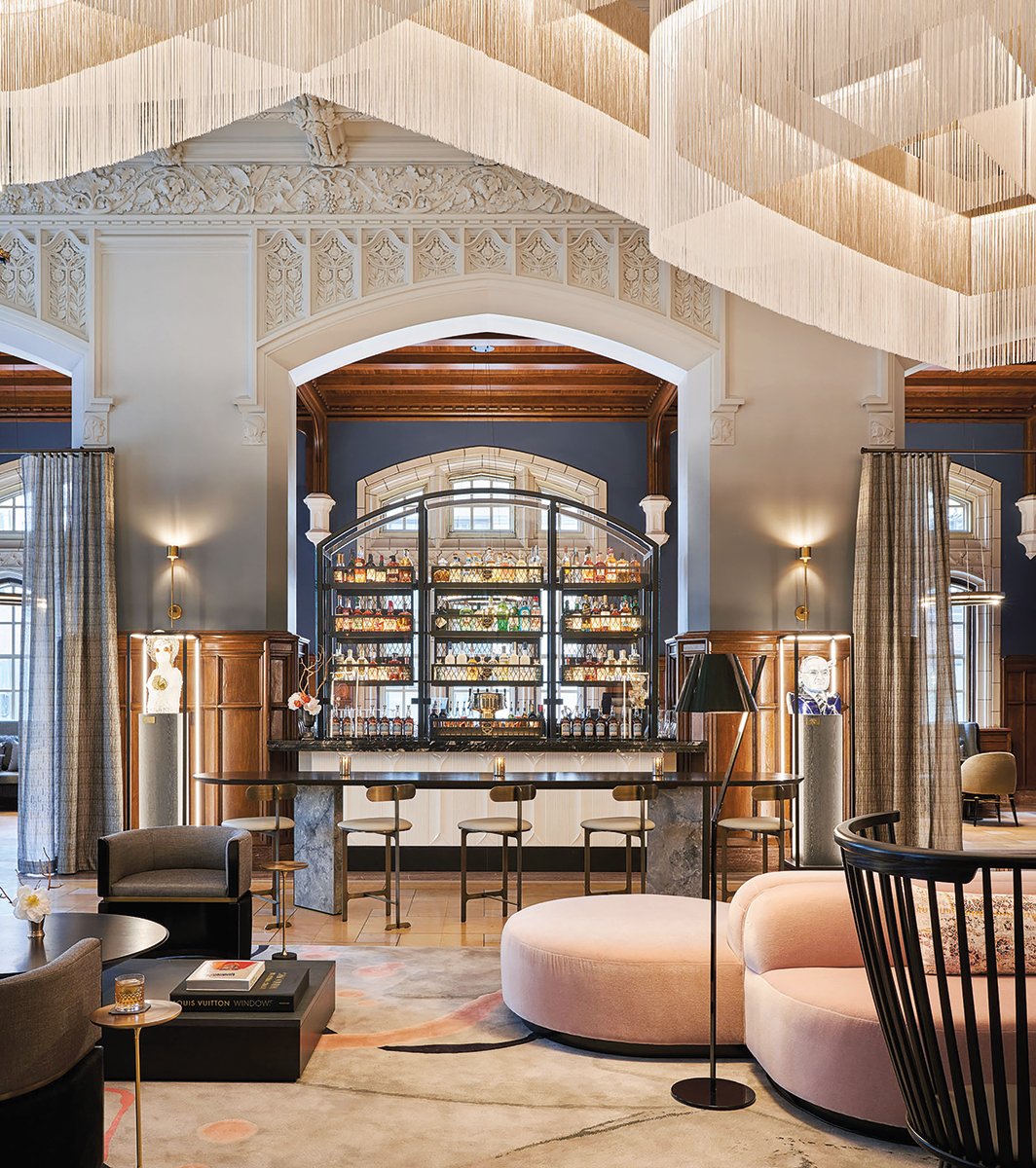 The renovation concept formed around the idea of a strong, confident woman sweeping through the space in a beautiful dress, playfully thumbing her nose at norms that a century ago would've kept her out of this building. That scheme softens the rigidity of the existing architecture, a pristine Gothic Revival structure with so many well-crafted details that Deary describes the design process as "an act of restraint."
"When you repurpose a building, you have to look at what you want to highlight," says Deary. In the lobby area, for example, the walls were painted in a gradation—from deep gray at the bottom to silky cream toward the coffered plaster ceilings—directing the eye toward the delicate. And once rediscovered, some of the ceiling details provided the language for new design elements, such as a 43-by-8-foot lighting fixture in the lobby. Featuring a design based on patterns found within the friezes surrounding it, the piece wraps around existing chandeliers, doubling as a massive art installation.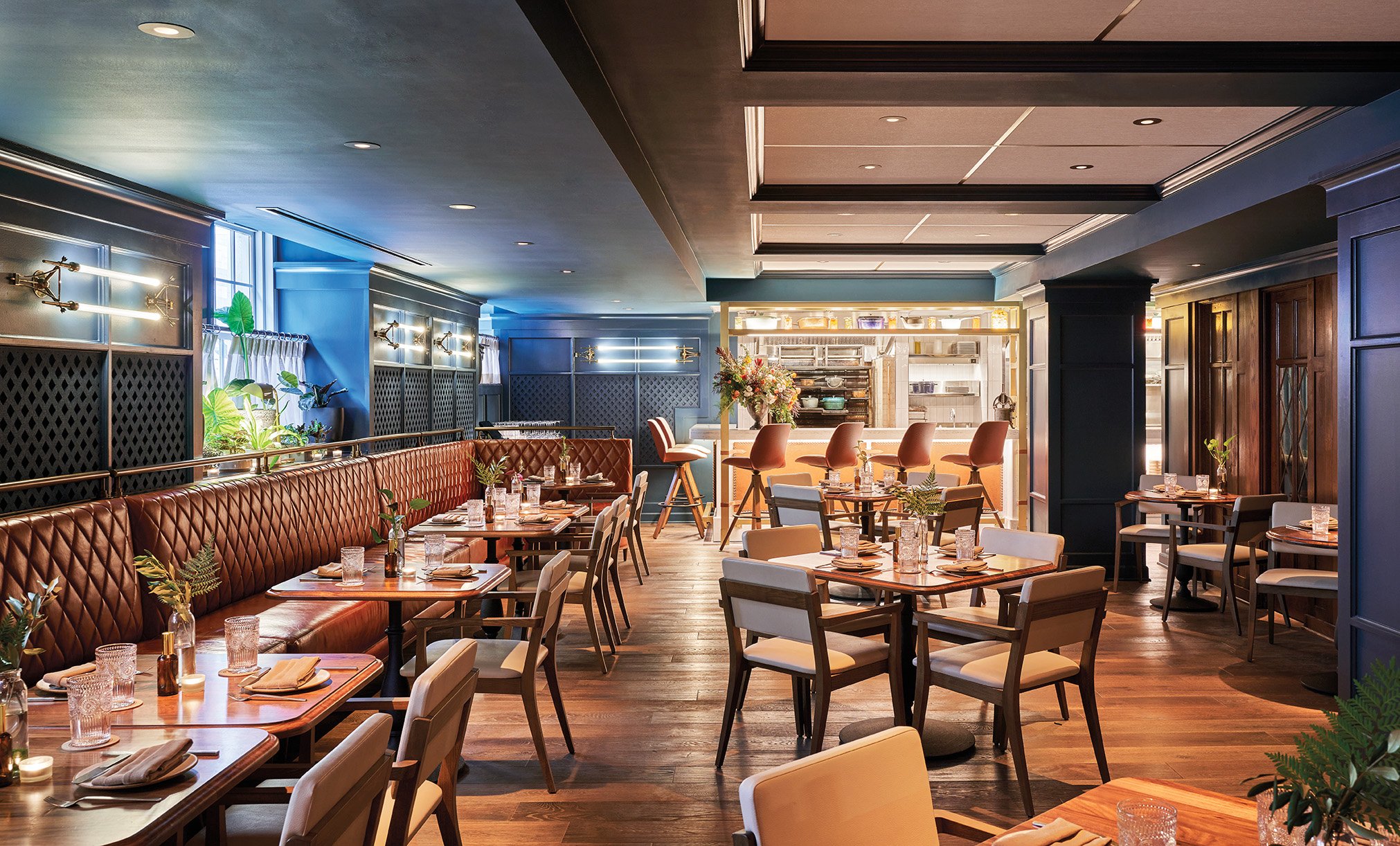 Because the original building was already a "social incubator," as Deary puts it, the renovated hotel maintains a lot of the gathering spaces and their charming features. There's the President Room with its marble fireplace, or the imposing two-story Tudor room, with its stained-glass windows depicting scenes from Kansas City's mercantile history.
Yet in other spaces, serious attention to vintage details is balanced with playful reinvention. An original key check-in wall now sits behind the reception area, but inside the cubbyholes once meant for keys sit tiny replicas of the city's many fountains. In every room a print by local artist Amy Abshier welcomes guests with the image of a bold, slightly mischievous-looking young woman. Following the overall concept, the print was inspired by Bertha Goodwin, whose name is also the 43rd signature in another art piece on display in the lobby—a ceramic installation by Stephanie Lanter showing the signatures of all Kansas City Club founding members.
"So she's a member in the end," says Deary about Goodwin's inclusion. The state- ment rings true for a space that welcomes guests thoughtfully and beautifully, but it also sums up a renovation that recognizes the past while also reflecting a more inclusive future