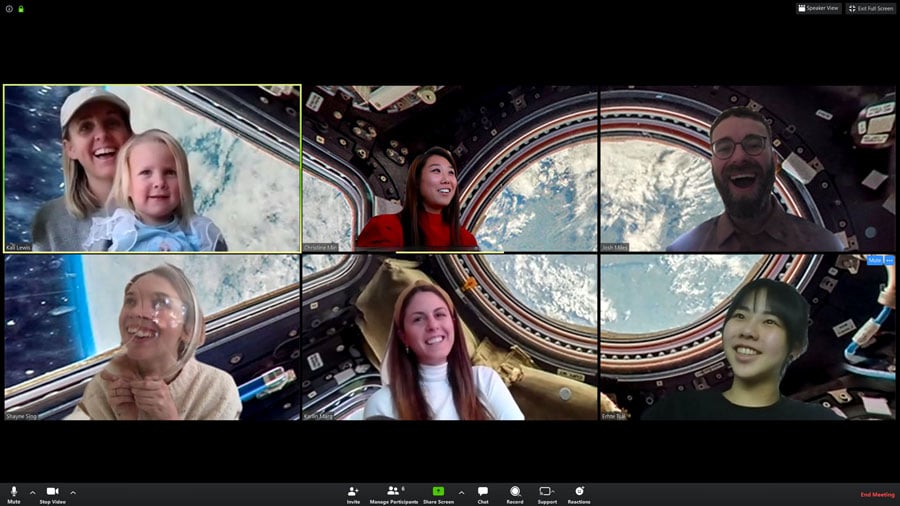 March 23, 2020
How Architects Are Making It Work from Home During COVID-19
Architects and designers in U.S. cities under siege talk about how they are running their practices from a distance.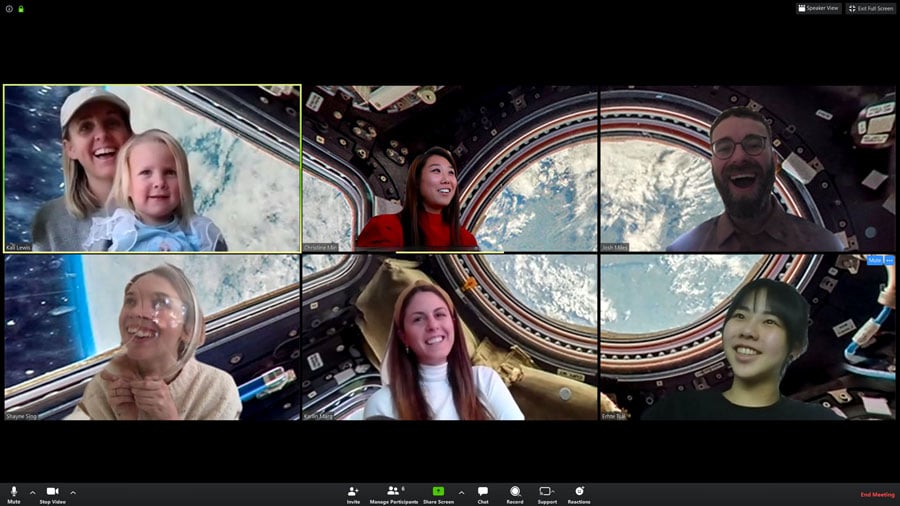 As more cities and states follow California's lead in shutting down nonessential businesses, and as San Francisco, Boston, and Cambridge halt most construction projects, design firms are lucky that the nature of their work allows them to continue on remotely—albeit with some anxiety about the pandemic's anticipated economic fallout. We talked to principals at some firms in the hardest hit areas to learn how their working arrangements have changed in response to the crisis.
Mark Jensen, principal of JENSEN Architects, a 25-person firm in San Francisco
Between Bay Area traffic, which has prevented people from driving anywhere, and flex-work policies that allow staff to work from home, we've been doing a lot of remote meetings already. A couple of weeks ago, we did some advance planning by working with an IT consultant to give everyone remote access to our server from their laptops or home computers. To collaborate with each other, we use Zoom and Google Hangouts, and then with clients, we use their choice of videoconferencing platform.
We're only a week in, so I can say that it's been relatively seamless so far. But I think we're going to start to miss real "face time" pretty quickly. We all know that in terms of communication, email is terrible. Voice is better, and in video you can see smiles and frowns, but there's still body language and nuance that you're missing. There's the chance of miscommunication.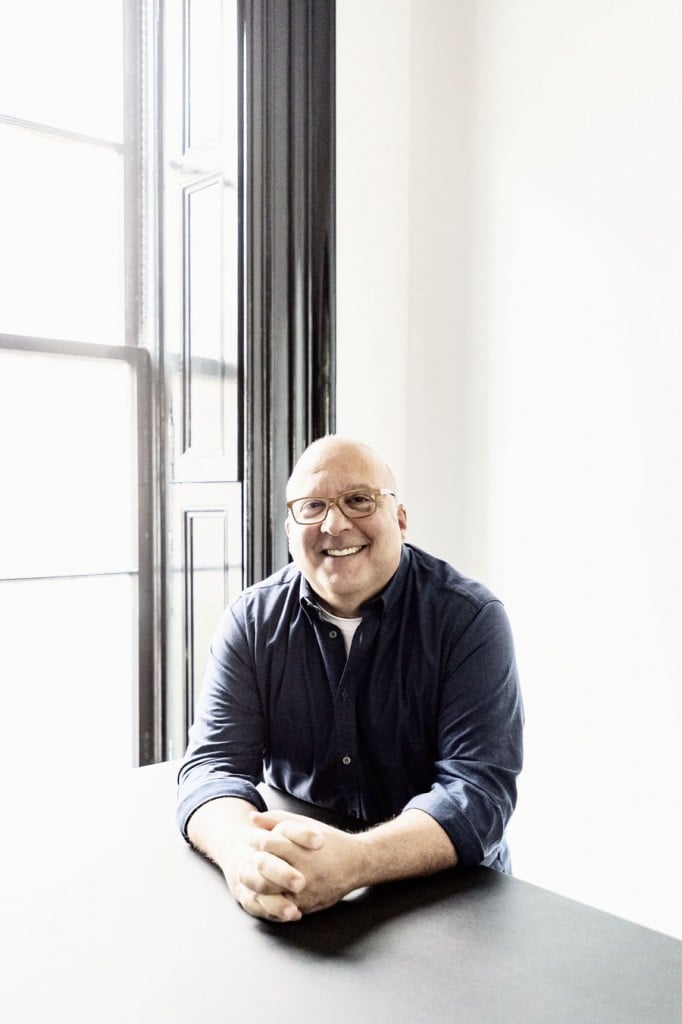 David Galullo, CEO and chief creative officer at Rapt Studio, a 75-person firm with offices in San Francisco, Los Angeles, and New York
We've always had a pretty robust work-from-home policy and are constantly working remotely with partners anyway, so it hasn't been a reach for any of our staff. But now that all 75 people are working from home, there's been an interesting shift. You see someone's personal life in a way that you don't see at the office—one person is in a 500-square-foot apartment all by themselves and are feeling cabin fever, while other employees are at home with two children that they're supposed to be homeschooling while they're trying to work. Instead of being homogenized into the company culture, they're seen as individuals plugging into the team.
It's amazing how quickly we're adapting. On Monday, we had our all-hands meeting with 75 people dialing into Zoom, and by Tuesday there was a "digital lunch" set up. It's a Zoom meeting where you can have lunch and connect with your coworkers. People are missing those informal connections that they had in the studio. We're also playing with developing meeting backgrounds in Zoom. The idea is to eliminate the distraction of different backgrounds and create more cohesion for the meeting. So if you have five people in a meeting, you send out the background with the meeting invite and everyone has the same one. [Editor's note: One of Rapt's backgrounds can be found at the top of this post.]
These are early days and very strange times. I think there's going to be a huge shift in the workplace. Clients have grappled with working remotely for years, and this is the first global-scale exercise in what it looks like. I'm excited to see what comes out of this.
Stephen Yablon, principal of Stephen Yablon Architecture, a 15-person office in New York City
It's a work in progress, but things are going much better than I expected. We just had a collaborative design session and I was pleasantly surprised at how easy it was to do it completely online. I'm not 22 years old, so I'm not as adept at some of these tools. We used WebEx to put up AutoCAD and Revit drawings and sketch over them. We were all able to throw out different ideas and make decisions.
Remote construction administration is more challenging. We have four projects under construction, and they're all at the beginning, which is a very labor-intensive time. We're doing construction meetings with the contractor and client representatives remotely, which is pretty easy to do. The field visits are still happening, but we're doing them in the middle of the day, during the sparsest traffic times, and taking precautions like bringing our own helmets to the site. All the submittals are being sent to the project architects' homes, so they have to find space for all these large samples of materials and products in their homes. One of the project architects says it's driving him crazy to review stuff on his screen, because he's used to printing shop drawings out and rolling them out on a big conference table.
There's a lot of nitty-gritty details to figure out. I've never used the word "workflow" before and now I'm using it every day. One of the positives of the situation is that it is encouraging much more open sharing of ideas right off the bat—what are the problems that are coming up for you, how do we solve it, what program are you using, maybe we should all adopt it. There's less top-down management. I'm worried about people getting stressed out, and I'm trying to be sensitive to that instead of saying, "We have a deadline." It's a shift from the usual "principal in charge" role. Maybe that's good in the long run.
Cary Bernstein, principal of Cary Bernstein Architect, 3-person firm in San Francisco
The office is me and two emerging architects. Before, we were in one room, but our desking is widely spaced—we have three separate workstations, not one communal table. So we were already set up for social distancing in the office.  Once the [shelter in place] order came down, it was really just a ten-minute adjustment on the server to start working remotely over a VPN.
So far, it's going really well. We're very fortunate that our five active projects have building permits, since the permit office is closed right now. What we have on the boards lends itself to this way of working. We have phone meetings four times a day: a morning greeting where we talk about what we're doing, a check-in before lunch and after lunch, and a goodbye conversation at the end of the day. We're in all in touch during the day and trying to keep things as normal as possible. We communicate through Slack, and there's a folder for each project, so we can track the discussions for each project. I'll sketch a detail by hand and take a picture of it and upload it into the folder, so that everyone can see it and we can talk about it on our conference calls. With clients, we've had six meetings and a presentation that we've done virtually, using Zoom.
I can walk to the office from my house, and it's empty, so it's low risk for me to go in to pick up prints. We go through a lot of prints. Looking at a 24-by-36 inch drawing on a computer screen is really inefficient—I can't see the whole thing at once, I can't use my peripheral vision.
I think working with our repeat clients won't be too difficult, but with new clients, where you're building a relationship, it may take some extra effort. We may need to put in some more work in our presentations, imagining how they're going to look on screen. In person, we have material samples on the table next to a drawing, so the client can touch and feel them. So that physicality will be lost. Hopefully, we'll be able to defer some of those critical decisions until later.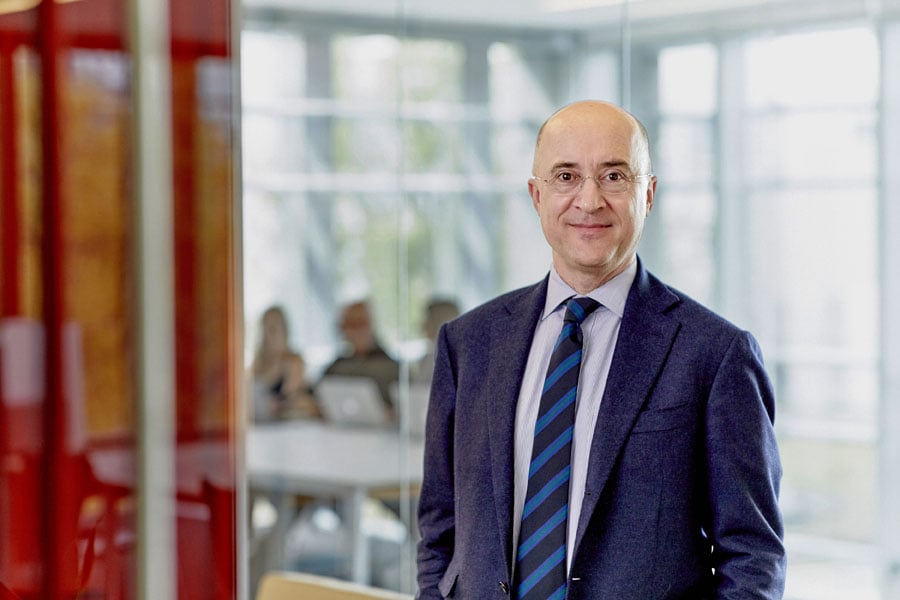 Phil Harrison, principal and CEO of Perkins and Will, a 2,600-person company with 26 studios across Brazil, Canada, China, Denmark, Ireland, Mexico, United Kingdom, and the United States
We're honoring all federal, state, and local government mandates and recommendations concerning social distancing. This includes sheltering-in-place and other self-quarantining measures. When remote work is not possible, such as during construction site visits, we strongly encourage staggered access to confined areas, off-hours visits, and video- and photo-based information exchange.
Overcommunication during times of crisis is key—but it's even more critical when a global workforce is working remotely. We have really made a concerted effort to double down on communication with our clients during their time of need, and to communicate on an even more regular basis with our staff via frequent local and international forums.
I've started a weekly live webcast that's broadcast to all 26 studios worldwide during which I provide updates and share other critical information—anything from new IT tools, workflow processes, and market changes, to tips for working from home, collaborating remotely, and making the best of an unprecedented situation. I try to inject a bit of levity into the conversation, too, as I feel it's important to keep people in good spirits. I also include a segment known as "Ask Phil," where staff can personally email me their questions and I do my best to address them live on the air.
Our IT team has been working around the clock to develop and introduce new tools that support our business continuity during this ever-changing period. For example, they created an internal online platform—a one-stop-shop resource for staff worldwide—that offers FAQs, tips, tools, guidelines, best practices, and protocols. The platform has proven to be an immensely helpful resource, and we update it regularly as the COVID-19 situation evolves. We have also accelerated implementing two software platforms that are key to our remote work: BIM 360 and Microsoft Teams.
It is too early to accurately report if a higher percentage of our projects are slowing, stopping, or being cancelled due to the pandemic. In some cases, clients are asking us right now to guide them through strategic response design and planning of existing, or even temporary facilities, to accommodate their COVID-19 approach.
You may also enjoy "In the Driverless City, How Will Our Streets Be Used?"
Would you like to comment on this article? Send your thoughts to: [email protected]