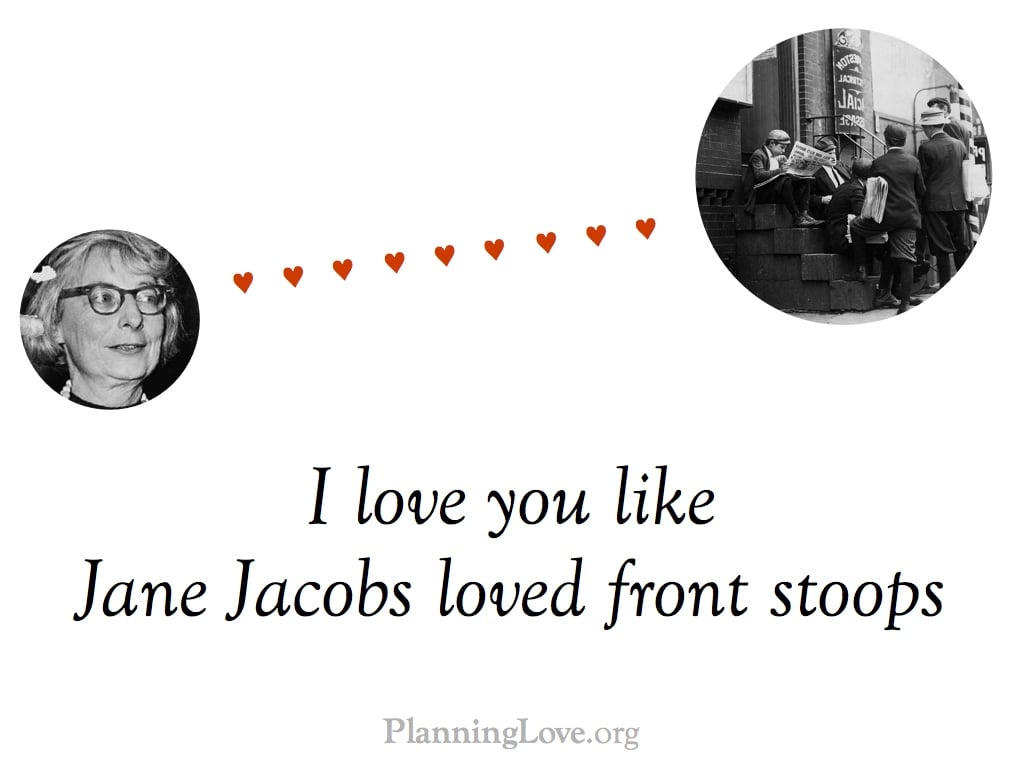 February 14, 2014
How Urban Planners Say "I Love You"
Mapping the crevices and cornices of love: Valentines Day cards for designers.
So you don't have Fitzgerald's flair for great love confessions, and you can't build a Mughal marble monument for your valentine. What you can do, however, is pass along these perfect little love notes to that special designer or architect in your life.
San Francisco based couple Anirvan Chatterjee and Barnali Ghosh have come up with a series of charming Valentine's Day cards that can help you profess your love in a dweeby, designy way. We designed Planning Love as a fun way to honor everyone who's passionate about their work," says Chatterjee. "We were inspired by two great projects: Jeff Speck's book Walkable City, which breaks down transportation and urban design concepts for lay people like me, and Southern California artist Tanzila Ahmed's witty Muslim Valentine's Day cards."
All that jargon turned into cute mini-love letters. They come in different flavors, with illustrations that reference Jane Jacobs, Frank Gehry, and more. Chatterjee tells us his favorite: "[I love] my heart is a Shoupista…there's always a spot for you," a tribute to UCLA urban design professor Donald Shoup and his work on parking pricing and availability. I love how passionate his followers, the Shoupistas are, and the way they turn what would otherwise be an incredibly geeky policy argument into something worth caring about and fighting for."
Enjoy your Valentine's Day and remember it's not just what you say, it's how you say it.