May 15, 2018
NYCxDesign 2018: At ICFF, Metropolis Will Host a Full-Day CEU-Accredited Conference
Metropolis's "ICFF Perspectives: Design/Democracy" will be one small part of ICFF, which has doubled in size over the past three years.
---
The commercial heart of NYCxDESIGN and the launchpad for innumerable design talents over the years, ICFF will present its 30th edition this month. Mirroring the growth of the U.S. design industry, the show has doubled in size over the past three years and this year will take over the entire main floor of the cavernous Javits Center.
ICFF has emerged as the premier platform connecting American architects and designers with what's happening worldwide: Nearly 900 exhibitors will show furniture, textiles, materials, kitchen and bath products, lighting, and interior accessories, and more than half of these will come from outside the U.S. New this year will be Handmade in Germany, a showcase of artisanal masterworks from that country, and No Taste for Bad Taste, an exhibition organized by the French nonprofit VIA to demonstrate the inventiveness of contemporary French design.
ICFF will also launch a number of initiatives to celebrate its anniversary. Collective Design will present Collective Concept at ICFF, where Allied Maker, Fort Standard, RUX Stickbulb, Crosby Studios, and others will present thought-provoking design proposals. "This special feature is positioned at the front of the fair," says show director Kevin O'Keefe, "and is an ideal segue between the main ICFF exhibition and ICFF Gallery, a new area of the event that features art and art objects."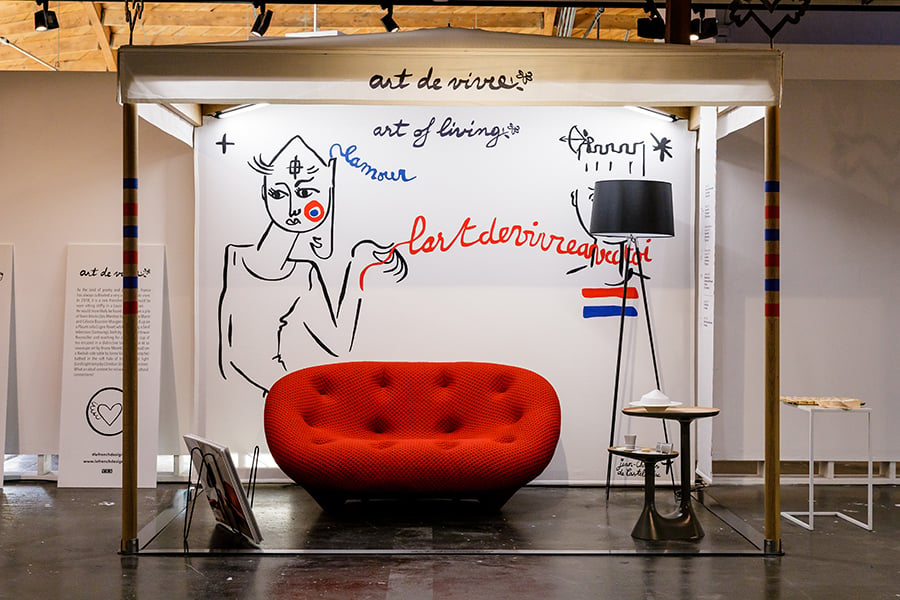 ---
Metropolis returns to the fair in this landmark year with a full-day CEU-accredited conference titled "ICFF Perspectives: Design/Democracy." The day of talks will explore how designers can work toward inclusivity in product design, architecture, and urbanism.
In another first, the fair is collaborating with the IIDA Foundation to host a silent auction with proceeds to benefit the Alzheimer's Association and the Anna Hernandez/Luna Textiles Education Fund Award. To honor the memory of Hernandez, Luna's founder, who succumbed to complications from Alzheimer's in 2016, the auction will match the first $5,000 raised to present a $10,000 award to an up-and-coming female designer. "How wonderful it is that ICFF, together with the architecture and design community, can give back and help to cure this crippling disease," O'Keefe says.
---
To download the digital version of our NYCxDesign guide, please enter your email below:
---
Find all of our NYCxDesign updates, previews, and more, here!