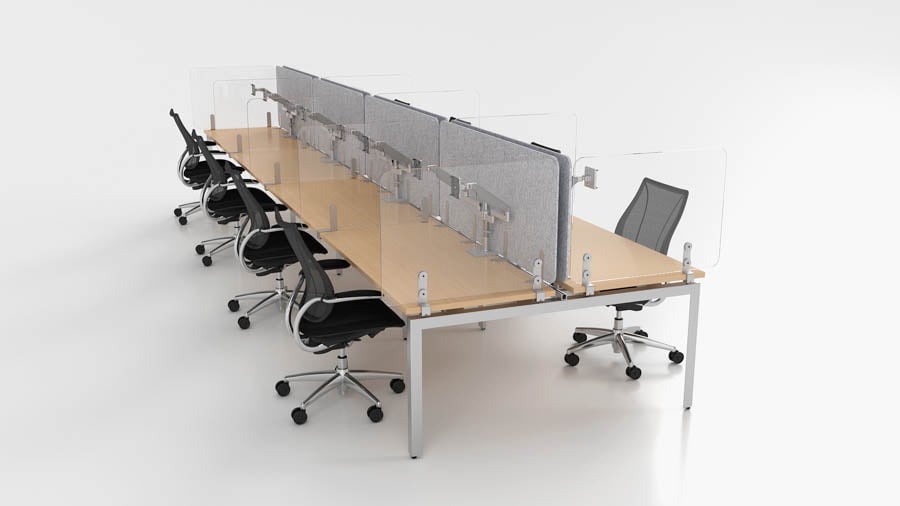 November 16, 2020
Insight: Challenges for Interior Designers in this Moment of Environmental Reckoning
We're at a crucial juncture in our sustainability journey. How can we take advantage of it?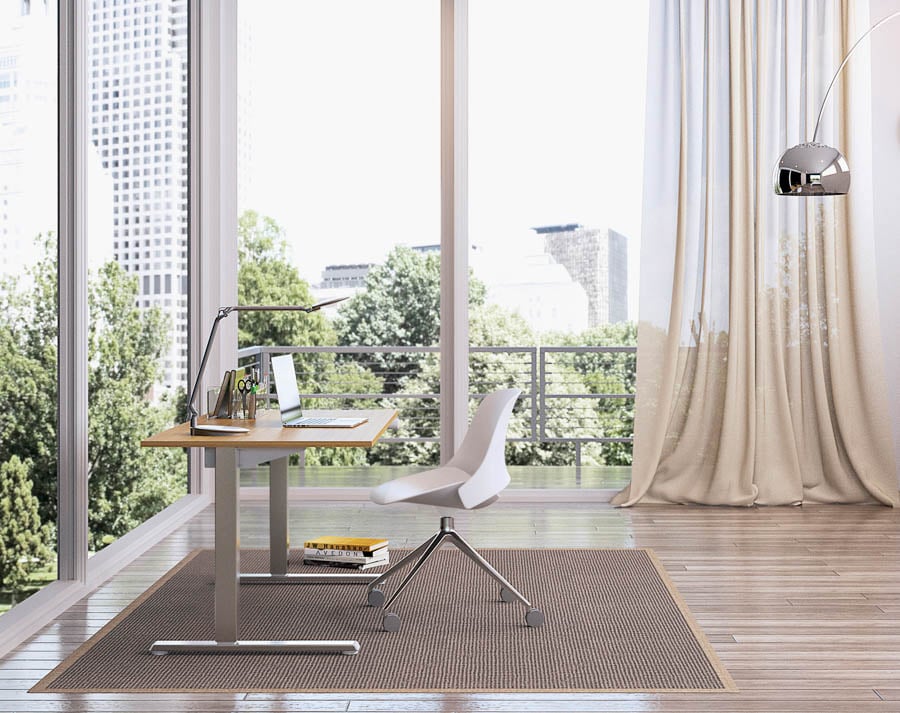 As buildings gradually reopen, interior designers may find that end users are now more sensitive to human metrics of sustainability—ones that deal with occupant health, wellness, and safety.
The world of sustainability is changing. As rankings improve, standards shift, and major corporations pledge to become carbon-neutral, we are becoming more aware of the environmental impact of the products we use on a day-to-day basis.
At the same time, the interiors industry finds itself at a pivot point in its sustainability journey, brought on largely by economic and workplace challenges resulting from the global pandemic. When those fortunate enough to work from home return to the office, all indicators suggest they will be more aware of sustainability issues in three key areas, which the EPA defines as environmental, social, and economic. Previously such solutions might have been "nice to have" in a workplace; now many consider them "must-have" components of a return-to-work strategy.
"There is a lot of uncertainty in the industry right now," says Jane Abernethy, Humanscale's chief sustainability officer. "On the sustainability front, now is the time to rebuild, to look at products and identify opportunities for sweeping changes with a heavy [emphasis] on sustainability. Change is happening, so let's make those changes in a smart way to benefit people and the environment as a whole. As we recover from the pandemic, we have the option to build back better than before."
Abernethy and Kathleen Egan, cofounder and CEO of ecomedes, sat down with me to explain some of the most common sustainability concerns they hear from the architecture and design (A&D) community—including the current shift from building metrics to human metrics—and to outline how manufacturers can leverage this opportunity to drive the movement forward.
SPECIFYING MATERIALS THAT OFFER LONG-TERM BENEFITS
Given the pandemic, it shouldn't come as a surprise that the number one question Abernethy and her team receive is related to hygiene. One upside to the crisis is that it's raising awareness of the differences between cleaning and sanitizing, she says, driving more intelligent conversations around which materials are specified and the environmental impact of the cleaners used on them.
"Antimicrobials are top of mind right now. However, these surfaces resist a number of microbes, such as bacteria and mold, but not necessarily viruses, like SARS-CoV-2," she points out. "It's been good to see the conversations shift from 'Give me a surface that's antimicrobial!' to 'Talk to me about the durability of this surface when I apply XYZ cleaners.' "
In her conversations with medical professionals, she has found that this virus is not very hard to kill. In fact, some nontoxic treatments, which are better for the environment and building occupants, can be perfectly effective at deactivating it. Organizations like the Responsible Purchasing Network and the San Francisco Department of the Environment are coming up with lists of sanitizing products that have a lighter impact on the environment.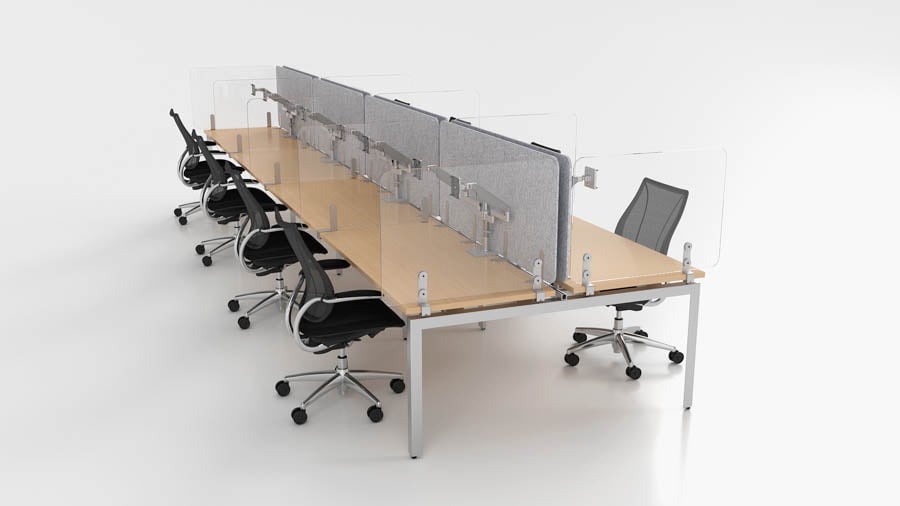 SHIFTING AWARENESS TOWARD TOTAL CARBON FOOTPRINT
As we continue to raise expectations for nontoxic, low-impact materials, Abernethy and Egan believe that will drive change in other metrics of sustainability, such as carbon footprint.
"Even before COVID-19, we saw the conversation shifting to include not just operational carbon—the carbon needed to run a building—but also the embodied carbon required to physically produce the space and all of the things that fill it," Egan says. "As we become more efficient in our operations, we
must recognize that those ratios are evolving. For example, the first year a building is in operation, its operational carbon starts at zero and its embodied carbon is high. While it used to take just a few years for those numbers to meet in the middle, more efficient spaces mean that they are taking longer and longer to meet. Which, in turn, highlights the need to lower embodied carbon in [building] products, too."
For members of the A&D community, resources like the Embodied Carbon in Construction Calculator (EC3) tool can aid in specifying more environmentally friendly products. The tool uses building material quantities from construction estimates and/or BIM models and a database of third-party-verified Environmental Product Declarations (EPDs) to rank products.
But in the end, perhaps the most important takeaway from these challenging times is the recognition that designers can drive real change for a sustainable future. "I think product specifiers have more power than they think to change the planet," Egan says. "Manufacturers want to make a change, but they need a market for the products they create, which means specifiers can vote with their wallets. It's a matter of the demand being aggregated in a way that the supply side can do it. With that input from the demand side, supply will grow, and the beautiful cycle can continue."
---
Amanda Schneider is president of ThinkLab, the research division of SANDOW. Join in to know what's next at thinklab.design/join-in.
You may also enjoy "Insight: Decoding Property Technology"
Would you like to comment on this article? Send your thoughts to: [email protected]
---
Register here for Metropolis's Think Tank Thursdays and hear what leading firms across North America are thinking and working on today.