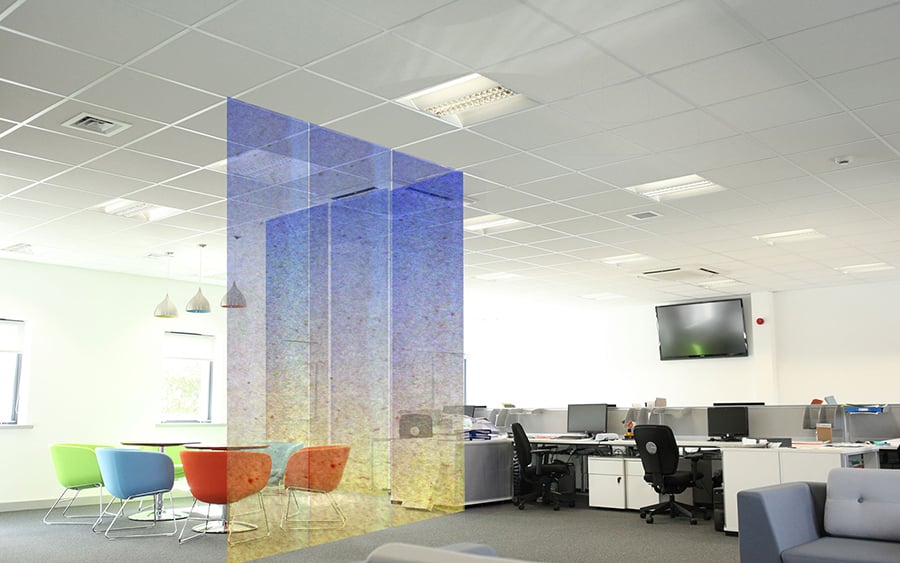 April 20, 2018
Data Is the Key to Understanding Tomorrow's Workplace Design
Jeremy Myerson, the Helen Hamlyn Chair of Design at the Royal College of Art, says he believes the hyperbole around transformational change in the workplace.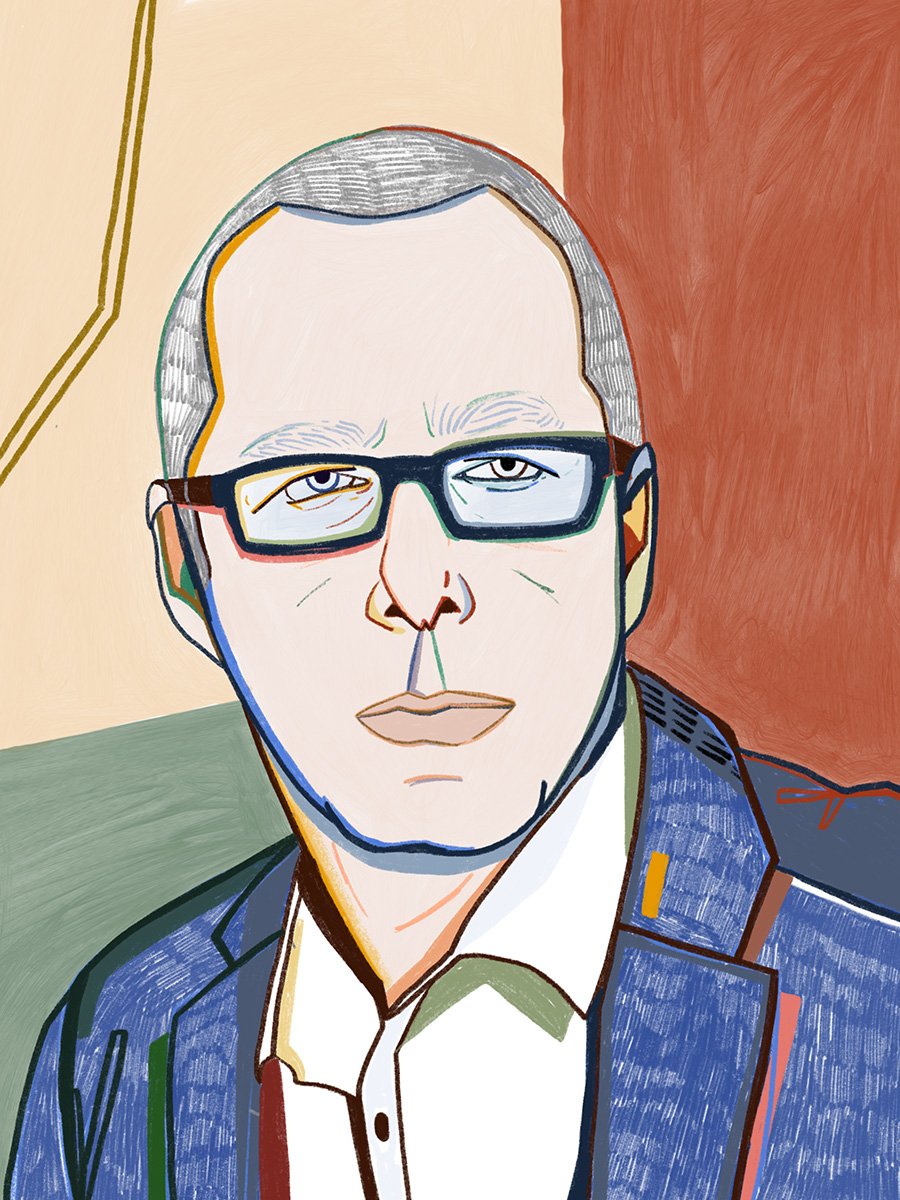 ---
This article is part of the "tech x interiors" special section that was guest-edited by the design firm Studio O+A. The section, which appeared in the April 2018 issue of Metropolis Magazine, explores how technology is reshaping the workplace. You can find the full section online here.
---
We are often told that we're on the cusp of enormous changes.
It is true that the way organizations are resetting the relationship between people, technology, and space, the way that work fits within cities—all of these things are hugely in flux at the moment. In 2018, for once I actually believe the hyperbole around transformational change. The future of work shouldn't be underestimated.
As an academic, I like to look at history because it tells you a lot about what might happen. If you look at the last years of the 19th century or the early years of the 20th, there was a set of industrial technologies that were absolutely revolutionizing the workplace: the telephone, the typewriter, the elevator, the adding machine, the electric lightbulb.
These technologies didn't all come along at once, but eventually they combined to create something completely new: the modern industrial office. And we're in the same position now with digital technologies for smart buildings—the internet of things, wireless networks, location-based sensors, intelligent buildingmanagement systems, augmented and virtual reality, AI, robotics. It's not by themselves that they're going to change architectural space, but collaboratively with the amount of data that smart buildings will generate.
Architects and designers have always worked off data, such as org charts, head counts, or net usable space on floor plans. But soon they will have much more dynamic big data to create spaces: building occupancy, email, calendars, meeting room data, all kinds of things. This information is going to allow them to map organizational networks over physical office landscapes.
For that reason, the concept of "landscape" is going to be a big theme in 2018. The idea of it is more holistic—it suggests a variety of distinctive neighborhoods with different characters. It also suggests the introduction of natural materials and elements. Biophilic design will be big over the next 12 months. Vast plains of low-choice and low-segmentation open-plan spaces will give way to a wider range of settings for different types of work, with more private and enclosed spaces reintroduced so people can focus.
Furthermore, smart buildings will know more about the behavior and preferences of the people who work in them than ever before. I like the term real-time real estate because it conjures up an image of real estate managers sitting in front of one visual dashboard and having control in real time of all the vital signs of a connected building.
In this scenario, the workplace is no longer a dumb container for work. It is intelligent and predictive.
For example, artificial intelligence systems will analyze behavioral patterns and predetermine how people will use space. The workplace will be much more tailored: Light levels and ambient conditions will automatically adjust to your preferences. When the building is absolutely packed, it will automatically turn down the temperature and so forth. You end up with a kind of "user-predicted" workplace, as opposed to just a "user-centered" workplace.
We're leaving the world of hierarchical command and control behind and entering the more fluid era of the "digital ecosystem"— propelled by more powerful and inexpensive computational capability than ever before, by billions of connected devices, faster and more widespread connectivity, and huge volumes of data at our fingertips. This is both a challenge and an opportunity for designers and space planners, just as it is a threat to the traditional structures of large, lumbering companies.
Already we are seeing robot receptionists in offices. But the smartest action could be at the intersection of AI and human intelligence—this might even bring computer simulations into everyday decision-making, including decisions on workplace strategy.
I also think there's going to be a much bigger emphasis on the social curation of the workplace and bringing people together within the context of the city. There will be a lot more mixed-use workplaces sited in smart precincts or "digital innovation districts" in cities, sharing facilities with libraries, housing, child-care centers, schools, and post offices.
The workplace will become part of a bigger community space, not a hermetically sealed box. And these spaces will encourage spontaneous and serendipitous encounters—perhaps in spatial design, but also in the design of amenities and hospitality. It's the idea that the office is a destination. It's not a place where you have to go; it's a place where you want to go.
Jeremy Myerson is the Helen Hamlyn Chair of Design at the Royal College of Art in London and directs WORKTECH Academy, a global conference series and online platform that focuses on workplace design.
---
You may also enjoy "Architects, Armed with Data, Are Seeing the Workplace Like Never Before."