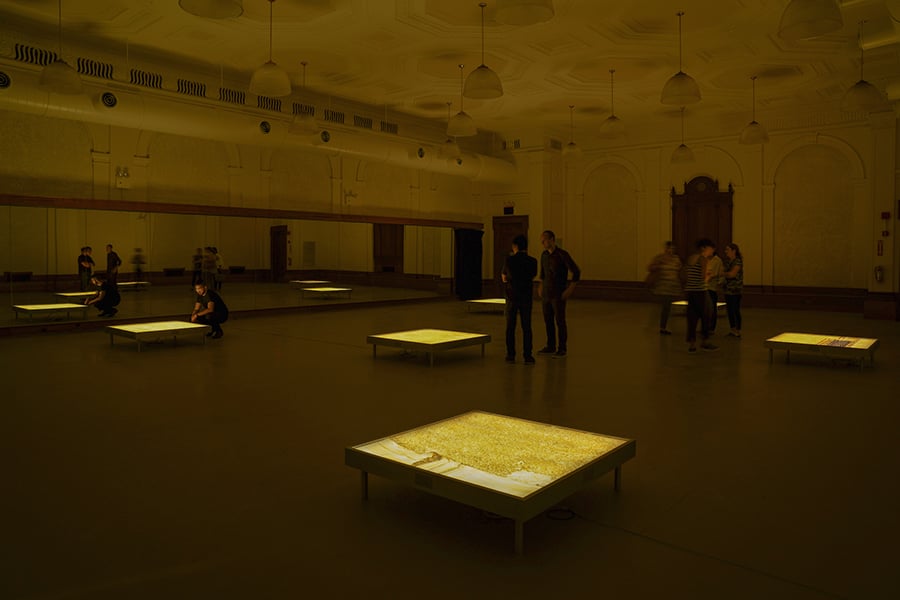 October 17, 2018
How Architecture Can Represent Dance: Jorge Otero-Pailos Explores Choreography in New Exhibition
In many ways, architecture and dance couldn't be more different. One is traditionally solid and still, the other dynamic and kinetic. One relies on drawings and images, the other on personal instruction and muscle-memory choreography. So what could architecture possibly reveal about dance? That's what artist, architect, and preservationist Jorge Otero-Pailos explores with his new exhibition, Répétiteur, […]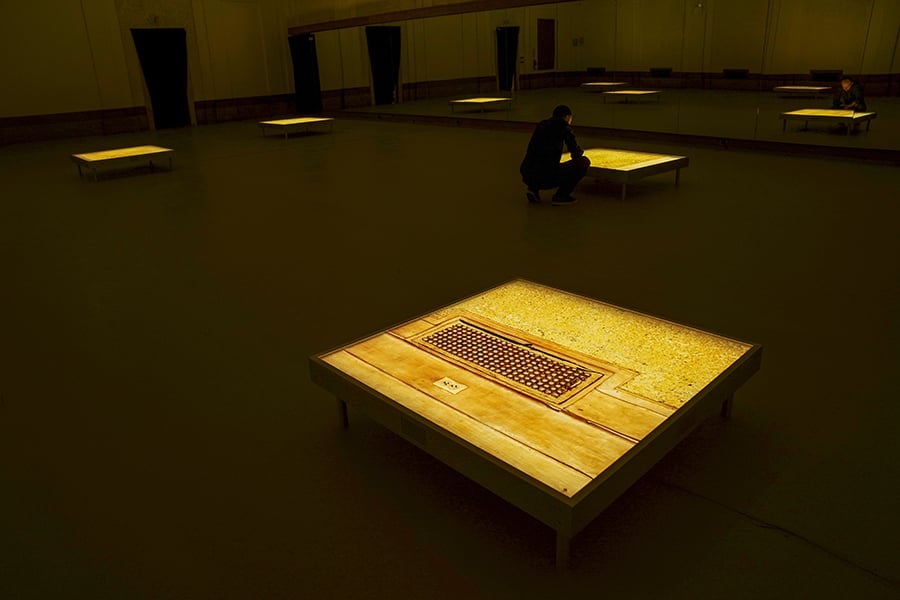 In many ways, architecture and dance couldn't be more different. One is traditionally solid and still, the other dynamic and kinetic. One relies on drawings and images, the other on personal instruction and muscle-memory choreography. So what could architecture possibly reveal about dance? That's what artist, architect, and preservationist Jorge Otero-Pailos explores with his new exhibition, Répétiteur, now on view at New York City Center's Harkness Studio.
Otero-Pailos was among three artists invited by the New York City Center to create artworks that celebrate the cultural institution's 75th anniversary and long-running visual arts programs. With Répétiteur, Otero-Pailos returns to the latex casting technique (featured in his Ethics of Dust series) which uses a liquid latex cast to remove dust from architectural surfaces. Originally a method for sensitive architectural cleaning, Otero-Pailos employs it for dramatic artistic effect, creating ghostly doubles of facades and walls.
As someone trained in architecture, Otero-Pailos knows preserving buildings is complex, but that challenge is even more essential in dance—a fact that the artist found fascinating. Otero-Pailos told Metropolis that dances are lost—never to be performed again—unless an experienced teacher diligently transmits them to a future generation of dancers. Consequently, the artist turned to the walls of the Center's dance studio where dances were instructed. He took casts of the walls, collecting decades of residue and dust generated by rehearsals and use, and placed the casts in wooden containers that stand just above the studio floor. The containers also play short sound bites of choreography masters such as Merce Cunningham and Patricia Lent instructing their dancers. (The "répétiteur" is a tutor or coach in ballet and opera.)
The effect is ghostly: The room is bathed in faint golden light, with semi-intelligible acoustical snippets designed to draw visitors from one latex cast to another. At the start of the commission, Otero-Pailos says he wondered, "How do I represent dance without a picture of a dancer?"  Together, the surreal combination of sound, dust, and light evoke the art form's fleeting nature—in one interpretation, after generations of subsequent instruction, all that's left of the original dance's choreography is dust and indecipherable fragments.
Though, of course, architectural representation is also subject to change. As construction technologies change, future generations may struggle to understand today's blueprints and digital architectural models. When taken in the long view, perhaps architecture and dance aren't as different as they might seem.
Répétiteur is on view at New York City Center's Harkness Studio until October 21. The exhibition will return in 2019 from March 2-10 and April 29- May 5, 2019.
You may also enjoy "Architecture & Design Film Festival Opens in New York City."