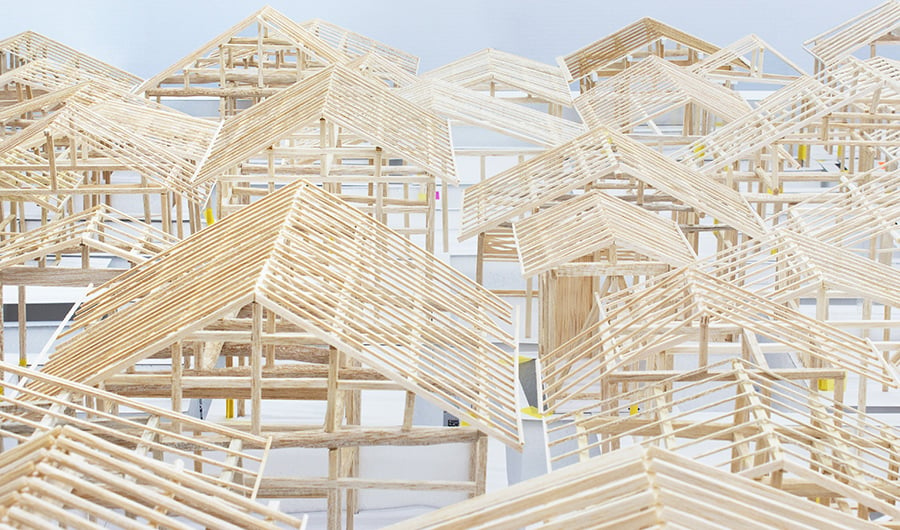 October 29, 2018
The U.S. Is Woefully Lacking Good Design for Dementia Patients
Innovative projects, like architect Junya Ishigami's assisted living community of salvaged houses, point the way forward.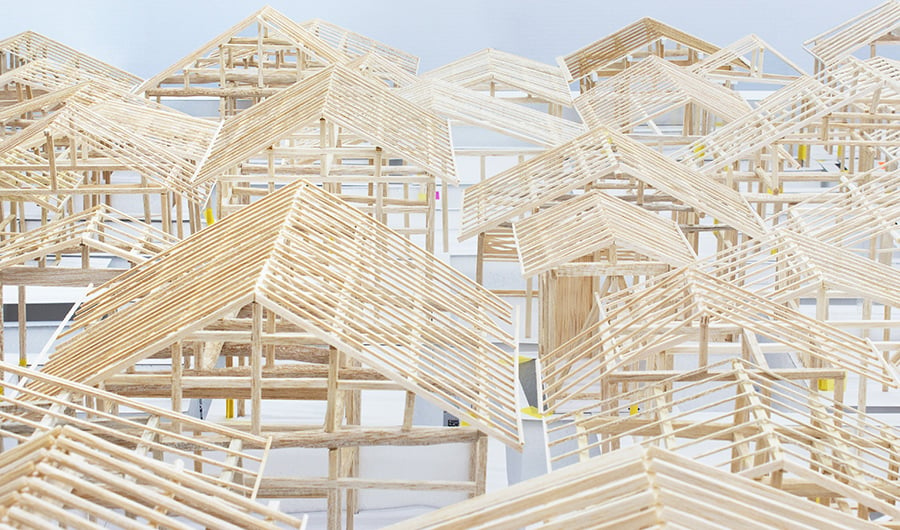 ---
It's a shame that Tokyo-based architect Junya Ishigami's housing for seniors with dementia was never built.
A client requested a group assisted-living residence in northwest Japan, with the brief that each person's space should be visually distinct from the others. The residence shouldn't feel clinical like a hospital—as so much housing for people with dementia does—but rather like a real domestic space, with a distinct entrance for each patient and a central "street." Ishigami, who is known for his poetic, inventive, and sometimes fantastical designs, took this request beyond its literal conclusion. He sourced existing wood-frame houses from across Japan that were set to be demolished and placed them on the same, condensed site.
Ishigami's plan was to remove the houses' cladding, then connect the remaining structures by their frames and roofs—made possible because the dimensions for most Japanese houses are based on the unit of one tatami mat. Ishigami's studio imagined the interior elements as flexible, "sectioned by movable fittings and glass." Residents would be free to wander in and out of their "house," supporting their independence and dignity. As Ishigami once told architect Jeffrey Inaba: "I can't imagine an elderly dementia patient being cozy and having a happy life in a hospital-like setting."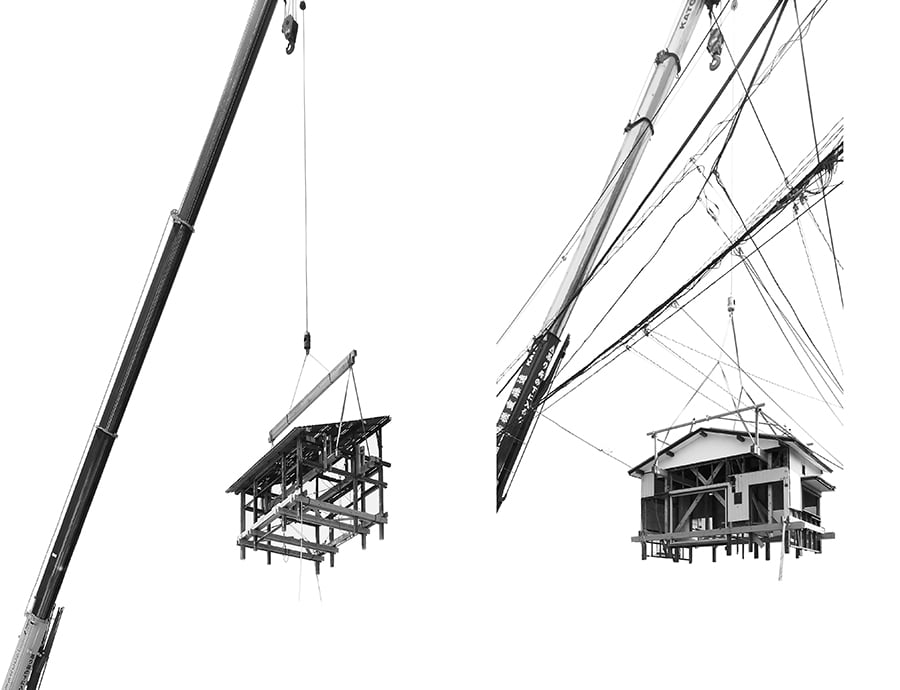 ---
Across the globe, someone develops dementia every three seconds, according to Alzheimer's Disease International. It is estimated that there were close to 50 million people worldwide living with dementia in 2017. The numbers are sobering. And yet our resources for helping family members and friends live well with the disease are woefully lacking. When those with dementia can no longer be cared for at home, they typically move to assisted living or nursing homes, which provide meals and supportive services. I've seen many such places in the United States, because my grandfather died of complications from Alzheimer's and my mother, at an all-too-early age, is most likely in the early stages of the disease. She recently moved from her home to an independent apartment in a larger assisted living and locked memory-care facility. Her apartment is lovely and spacious, but the complex is large and anonymous—an institution in domestic clothing. It took her two months to recognize her own door in a corridor of cookie-cutter entrances and bamboo-printed wallpaper that plays tricks on the eyes. I'm grateful this place exists. I wish it were exponentially better.
Some countries seem to get dementia care right. A story in the New York Times this past August explored the Netherlands' unorthodox approach, with its publicly funded, privately run facilities that nurture residents with music, sound, aroma, light, and massage therapy, and with simulated trips to the beach or on buses, among many other inventive but commonsense measures that reduce alienation and boredom.
More designers should be applying their skills to housing each of us humanely as we age. If we are lucky, we will live long enough to need it. I bet my mother would like Ishigami's vision of a group residence. She is excellent at making a house a home.
You may also enjoy "In New York City, a New Development Is Rebuilding a Community Lost 50 Years Ago."