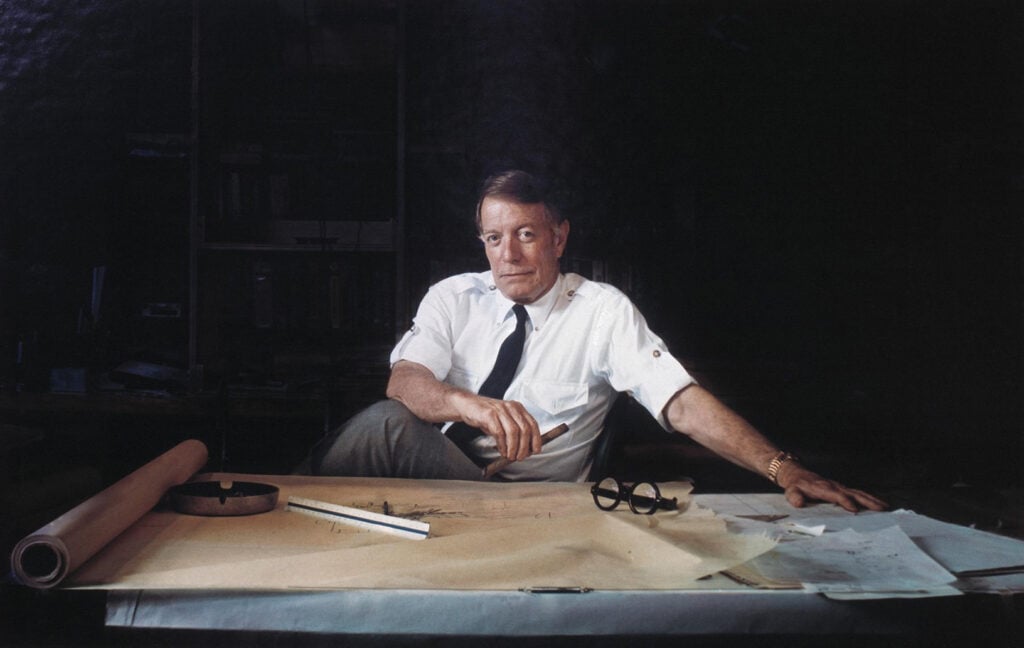 May 20, 2022
Lessons From Leedy
"I was fascinated by architecture and space because I grew up in that house," says Strang, who has signed up to lead tours of Leedy's prodigious output in Winter Haven. Strang Design's recent documentary, The Gene Leedy Influence, will be screened in the fall (date to be determined) as part of a symposium at the McCulloch Pavilion. "From a very early age, I was surrounded by walls of exposed concrete and glass and cantilevers. That became my normal. It kind of got into my blood." Strang later worked for Leedy, and after the master died, Leedy's family sold what is known as the Gene Leedy House, located within Leedy's Craney Spec Homes development in Winter Haven, to Strang.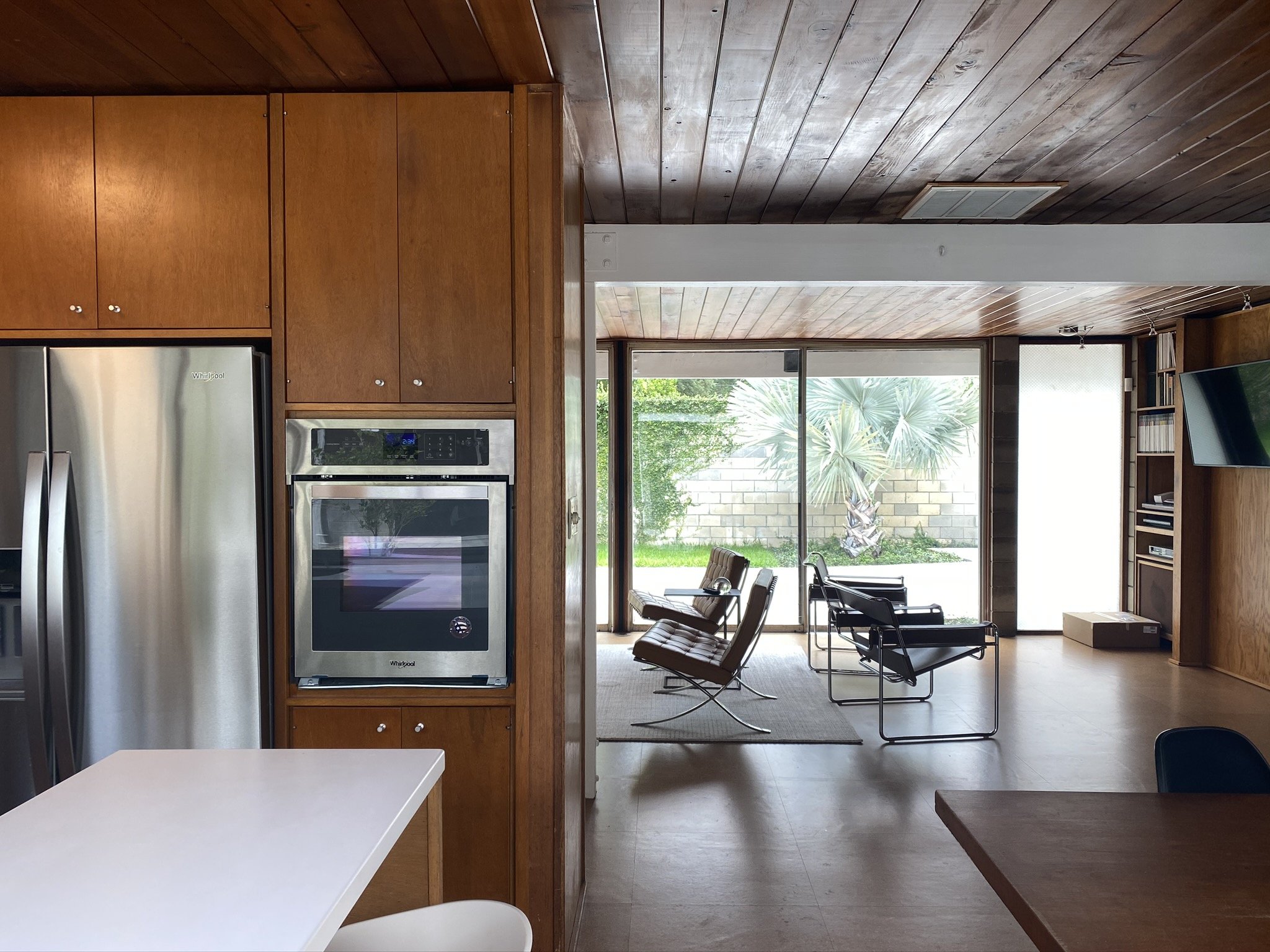 The retrospective was the brainchild of Anne-Marie Russell, executive director of the preservation group Architecture Sarasota, who also led the curatorial team. Installed inside Architecture Sarasota's McCulloch Pavilion, the show contains drawings, photos, models, letters, murals, and ephemera, as well as Leedy's books and music in a recreation of his library. It also incorporates bus and walking tours, providing access to some of the architect's many commercial and residential structures in Sarasota and Winter Haven.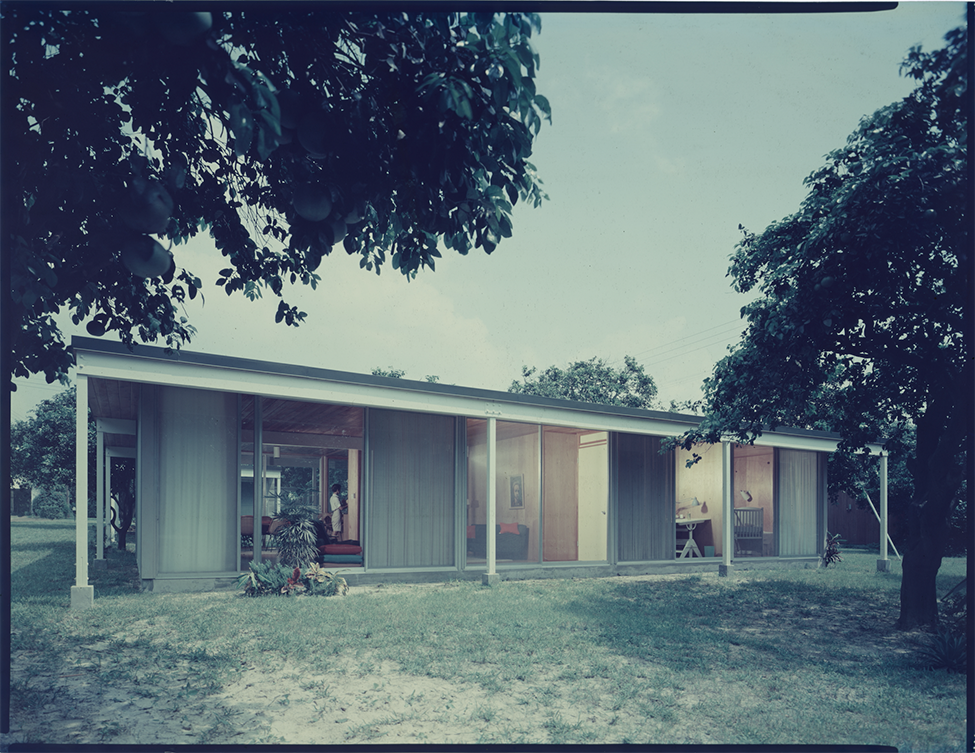 "The radical architecture of the Sarasota School practitioners not only revolutionized post-war residential living, but it provided a framework for innovation in other fields. It did what great architecture always does—inspired new ways of thinking, being and living," Russell says.
The show is organized into several themed areas—early residential work in Winter Haven; the revolutionary Drexel Avenue project (eight Leedy homes that Russell calls "bloody genius" for "their responsiveness to climate and site," among other attributes); civic work in Winter Haven; Leedy's influence on Max Strang; and the Midnight Pass home designed for abstract expressionist artist Syd Solomon, largely considered to be Leedy's masterpiece. (When Solomon wasn't in East Hampton, he turned his Siesta Key, Sarasota home into a salon for creative types.) The recreation of Leedy's library includes a photomural and books you can read while you sit in his Eames chair and listen to his music from his Beomaster. (A playlist and reading list will be available when the exhibition closes.)
In 2023, the iconic Gene Leedy Office Building in Winter Haven—a glass-walled affair with an imposing cantilevered roof—will also serve as a new creative outpost for both Strang Design and the local community. Strang calls it "one of Florida's best buildings." Strang's own work reveals the influence of his idol, with its "inside-outside connection, walls of glass, deep overhangs. I use those components all the time," he says.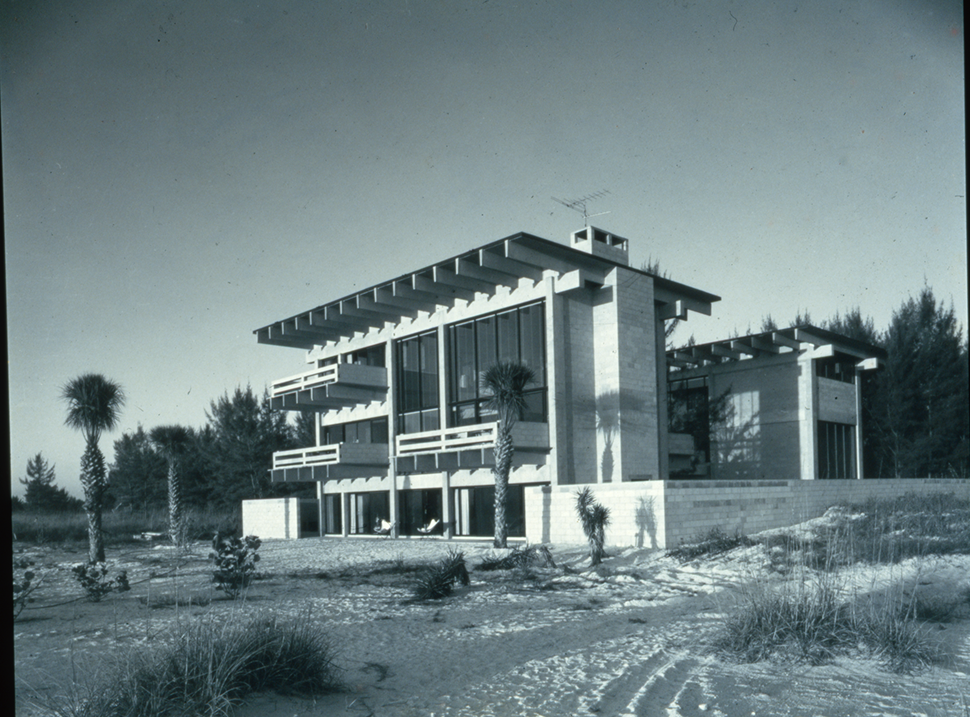 "Gene passed away just a few years ago [2018]," Strang notes, "and I think there's a renewed interest that naturally follows. What's also fascinating is that Gene was one of the leading practitioners of the Sarasota School movement, and that movement is also getting a lot of new attention. And even though Gene did most of his work in Winter Haven, he's still considered one of the Sarasota School favorites." (Winter Haven is about 100 miles northeast of Sarasota.)
"I grew up in a house that was built with these concrete double-Ts," Strang says, referring to Leedy's trademark cantilevered supports. "And the way that Gene fit, or assembled, these giant structural beams together created a slender, foot-wide center panel of glass. I always remember hanging out in that little, tiny space." (A kid-sized space.) "I could just squeeze in there and take in the world." Now architecture buffs will be able to share in that childlike feeling—the ways that a modern master could inspire wonder and awe within an accessible built environment, within a home.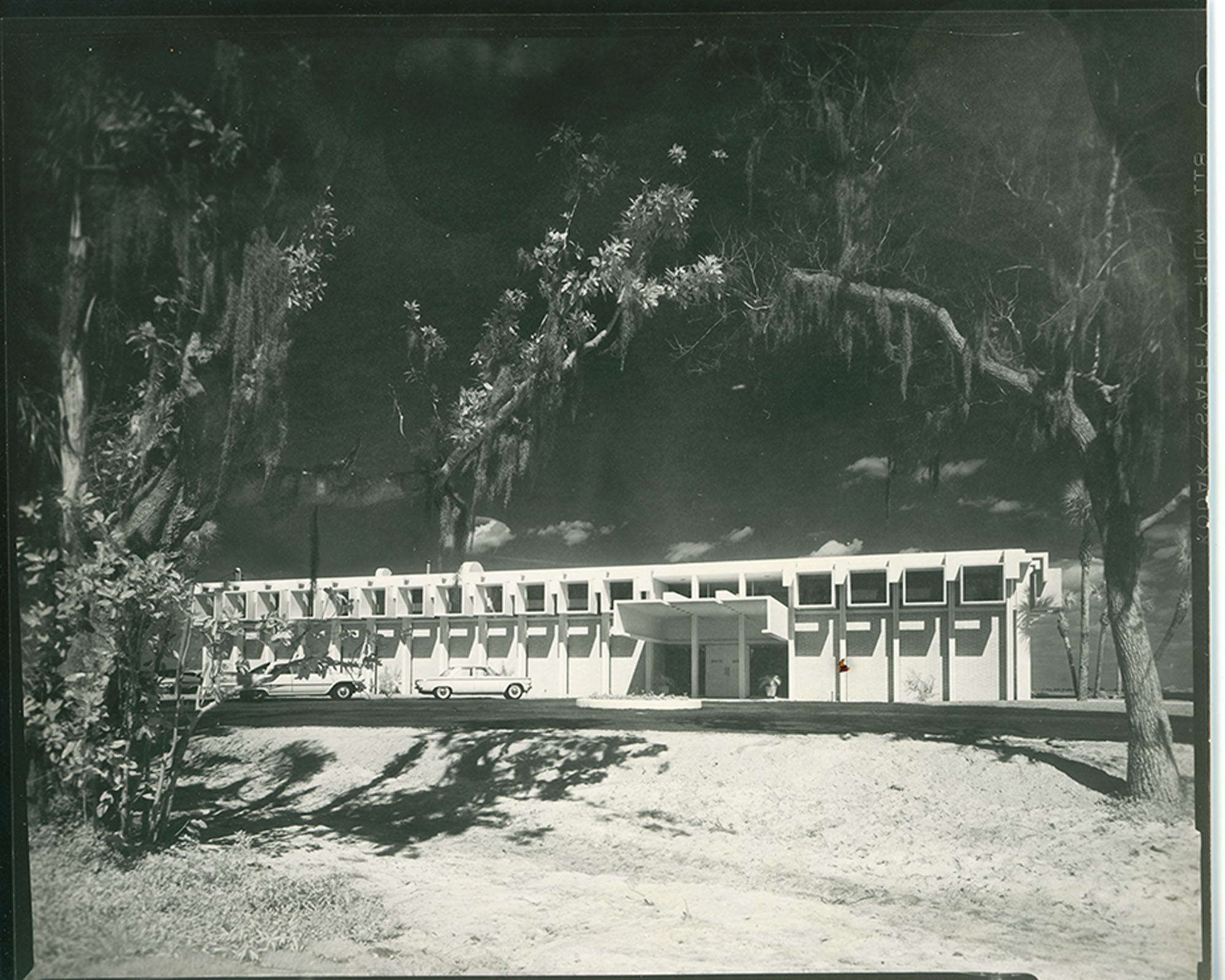 Would you like to comment on this article? Send your thoughts to: [email protected]