September 23, 2020
Luminaire Founders receive Italy's Highest Design Honor, the Compasso d'Oro
Nargis and Nasir Kassamali received the prestigious industrial design prize at the ADI Design Museum in Milan earlier this month.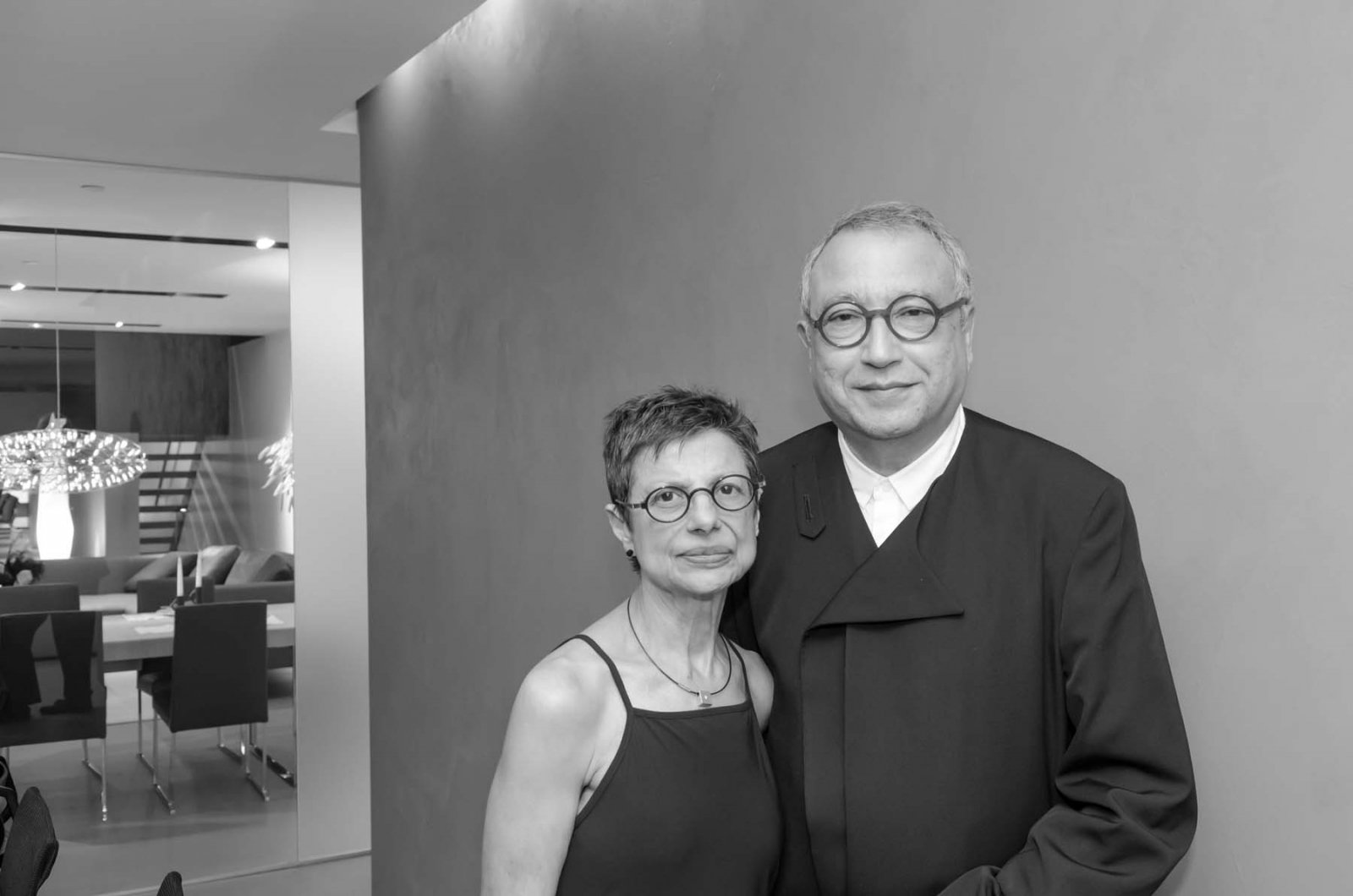 ---
Long hailed as the foremost ambassadors of European design sensibilities in the American market, Luminaire founders Nasir and Nargis Kassamali have been honored with this year's International Compasso d'Oro prize for Lifetime Achievement. The award is Italy's highest accolade for industrial design and has been given biennially by the Associazione per il Disegno Industriale since 1954. The only other American awardee of this particular honor is the late Milton Glaser, who received his Lifetime Achievement award in 2018.
Luminaire, the retail business founded by the Kassamalis in 1974 in Miami, "is not just a way of selling design; it is a narration of design," said the awards committee in a statement, calling it "a place of experience and knowledge for a broad audience," and "a point of reference and enhancement for the culture of Made in Italy design on the international scene."
Nasir and Nargis have been decades-long champions of sophisticated, groundbreaking design, and while their reputation was built on their relationships with Italian manufacturers, they have supported and sold works of designers from many other countries as well. In 2015, the couple were named Metropolis Game Changers for their patronage of design.
Today, many of the brands that Luminaire carries have a well-established presence in the United States. However, when the store was founded, design tastes Stateside tended to "green refrigerators, green stoves—avocado green," Nargis recalled. In the 1980s, Luminaire began selling products manufactured by Capellini, and by the time the store moved to Coral Gables, it was giving American designers and consumers their first look at pieces by B&B Italia, Fontana Arte, and Artemide. The store was also the first to carry furniture designed by Jasper Morrisson—who has also been honored with an International Compasso d'Oro prize for Lifetime Achievement this year.
Relying on their unerring eye for design, the Kassamalis took chances on many emerging brands and designers and became mainstays at international trade events, especially the Salone del Mobile in Milan. They were true patrons—educating, nurturing, and informing their partners and customers. Fellow Compasso d'Oro winner and lighting designer, the late Ingo Maurer, painted this prose-picture for Metropolis contributor Beth Dunlop in 2015: "Nasir, when he walks the aisles of an exhibition or when he comes to our showrooms in New York or Munich, is always dressed in black. In spite of all that black, he appears as a light. There is so much light around this guy, and he has illuminated and inspired so many people. His perception of good and bad is remarkably developed."
Over the years, the Kassamalis have hosted a galaxy of international design stars for events, lectures, and exhibitions at their stores—which include the original Coral Gables location, a showroom in Chicago, LuminaireLab in Miami's design district, and most recently a 21,000 square foot showroom in Los Angeles. They have supported young designers through initiatives at SaloneSatellite in Milan and here in the U.S., and raised over $1 million for cancer research through their philanthropic "Love" series of exhibitions and auctions.
On the occasion of the 2016 GlasLove auction, Nasir told Metropolis: "Design is a language, and as such, when used with passion, it improves and affects people's lives."